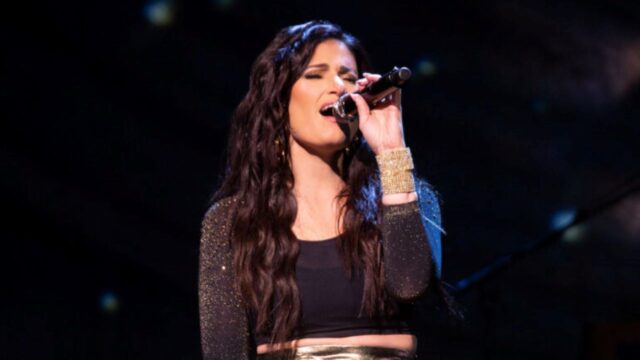 Disney Plus has released a list of its new shows that will debut in January 2023. If you want to start the year off right, you can't miss what they're doing, especially if you like music or sports, which are two of the most common themes in its new shows.
Take advantage of your time off and the cold weather to curl up on the couch and watch something on Disney+. You can always count on it to have TV shows and movies on Disney Plus January 2023 Schedule.
If these walls could sing – Friday, January 6
It starts with the story of Abbey Road, which is both a famous album by The Beatles and a recording studio that was the center of the music business for more than 90 years. This film is led by Mary McCartney, who takes us on a nine-decade journey to show us what makes Abbey Road the most famous and long-lasting studio in the world. She does this through interviews with great artists, producers, composers, engineers, and employees of the studio.
Idina Menzel: Which Way to the Stage – Friday, January 20
Winner of a Tony Award Idina Menzel has been in some of Broadway's most famous shows, like Rent and Wicked. She also gave Elsa's voice in Disney's Frozen, which has become a legend. Menzel had not yet fulfilled one of her dreams, which was to be the main act at a concert at New York's famous Madison Square Garden. Now, in this movie, we get to see her live out that dream on a 16-show tour of the US.
The Returnee – January 4
A series about Leonel (Ricardo Abarca), who grows up in the United States thinking that Roberto (Alberto Lomnitz) is his real father. He has nightmares about the border with Mexico and a woman he can't remember, even though he doesn't know where he came from and doesn't speak Spanish. Fate sends him to a beautiful neighborhood in Mexico City, where he has to face his ideas, stay alive, rediscover his roots, solve mysteries, break down prejudices, learn the language, adjust to a new way of life, make new friends, and find true love, all while pursuing his dream of becoming a boxer and rushing to get back to what he had always thought of as his country.
Gina Yei – Wednesday, January 11
In this series, Gina "Yei" (Didi Romero) wins a scholarship to study at the famous Caribbean Musical Institute (IMC), which is on the island of Puerto Rico and is known as the birthplace of reggaeton and the best place in the world to study Latin music. Gina is happy, active, and very creative. She wants to write songs for big artists, especially "Jayden the Great," the son of the owner of the institute and a young urban music star. But when she gets to the IMC, she'll find that things are more complicated than she thought, and that there are big fights between those who like the genre in its most traditional form and those who dare to mix it with new and experimental rhythms.
Mila in the Multiverse – January 25
It's the story of Mila (Laura Luz), who gets a device for her 16th birthday that lets her travel to parallel universes to find her mother, Elis (Malu Mader). Mila soon realizes that her mother's disappearance is just the beginning of her story. Elis finds out that there are more than one universe, and a mysterious group called "The Operators" starts to hunt her down. A series where all of the chapters will come out at the same time.
Sky Sharks – Friday, January 20 
National Geographic and Disney+ have been working together for ten years now. To celebrate, this platform is showing more than 15 new titles about sharks and how they interact with the world around them.
Super Junior: The Last Man Standing – Wednesday, January 18
A boy group made their first appearance in the music world on November 6, 2005. After making a name for themselves in Asia, Super Junior became famous all over the world. Super Junior: The Last Man Standing shows how the band and its members work behind the scenes, giving viewers a new look at the K-pop business.
Avatar: The Deep Dive – A Special Edition of 20/20 – January 13
The movie Avatar came out recently, and its script and 3D special effects have made it a huge hit. Now, you can see the cast and Oscar-winning director James Cameron in one of the most anticipated movie sequels ever.
Elton John Live: Farewell from Dodger Stadium – Friday, January 27
On November 20, a concert with more than 50,000 fans and tributes from artists like Dua Lipa, Kiki Dee, and Brandee Carlile will be shown live on Disney+ from Dodger Stadium. This night was a turning point in the history of music and will be shown in real time.
Star Wars: The Bad Batch – Wednesday, January 4
Every Wednesday, you can watch a new episode of Star Wars: The Bad Batch's second season. It has been months since the events on Kamino, and the Bad Batch is still making their way through the Empire after the fall of the Republic.