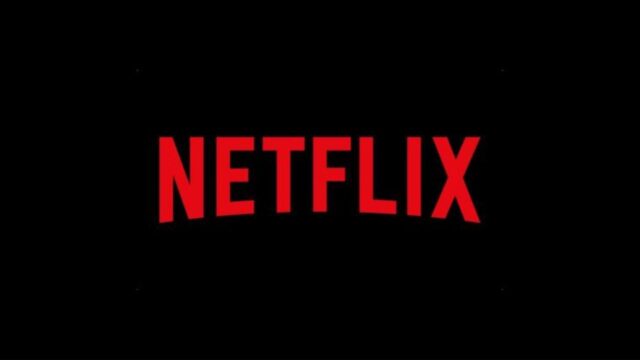 Whatever your thoughts are on Netflix's September release schedule, the recent few weeks — as well as the content set to hit the streaming giant in the coming days — represent a major improvement over August, which was fairly dry in terms of new releases. This month has already offered us everything from Is She the Wolf? (a super-addictive Japanese reality show I hope more of you watch) to Spy Ops and incredible third-party titles like HBO's Band of Brothers. And there will be plenty more amazing content in the future.
We've identified five such films below for you to consider adding to your own watch list in the coming days. As always, our newest week-ahead Netflix overview is part of a larger mix of Netflix coverage designed to help you decide what to watch next, with additional examples including:
Sex Education Season 4: "This Was the Right Time to Graduate"
The randy teaser for this month's first new Netflix release — the fourth and final season of Sex Education — has already tempted us with a carnal look at all the drama and, of course, hanky-panky that will be featured in the eight-episode season. Maeve is shown biting her lip and sexting the eager, neurotic Otis, who then responds to her "Your turn, dickhead" text with feverish preparations before maybe sending one of his own.
With the collapse of Moordale Secondary and Eric and Otis now off to start their careers at Cavendish Sixth Form College, so much has happened in the Sex Education tale. Otis is nervous about his clinic and getting it up and running, while Eric is hoping they can just avoid being labeled losers. Meanwhile, what awaits them at their new college is a completely unexpected world. For starters, there's daily yoga in a communal garden, popular students known for their compassion, and a strong sustainability atmosphere.
Meanwhile, Maeve is a student at Wallace University, where she is fulfilling her dream and being taught by cult author Thomas Molloy (although Otis continues to mourn for her). "A lot has happened since our first writers' room in 2017," wrote Laurie Nunn, the program's creator, main writer, and executive producer, in an open letter to fans about the show, which Rotten Tomatoes users selected as one of the most anticipated of September.
She went on to say that the writers spent a month talking about puberty in a small room over a sex shop back then. "The painful awkwardness, first crushes, and big, big feelings."
"We wanted to create a show that would address some of the concerns we all had about love, sex, friendship, and our bodies." Something that would have made our inner teenagers feel less isolated. It's been incredible to see how the program has connected with people all over the world, and we hope it's made some of you feel less alone as well." The film will be released on September 21. Additionally, you can also read about- The 6 Most Underrated Anime Series on Netflix That You Need to Watch
A New Season of an NBC Fan Favorite Has Arrived on Netflix
Meanwhile, while this next release is not a Netflix original, we're included New Amsterdam here because the series has already proven to be a massive third-party smash on Netflix — and its fifth and final season is set to arrive.
NBC's medical drama ended in January, and by February or so, the show (with four seasons available to stream on Netflix) had blown past other huge Netflix blockbusters at the time, such as Wednesday and Ginny & Georgia, rocketing all the way to the top spot. Season 5 of New Amsterdam, based on Eric Manheimer's book Twelve Patients: Life and Death at Bellevue Hospital, will be available on Netflix in just a few days.
This is a highly engrossing drama centered on the character of Dr. Max Goodwin (played by Ryan Eggold). He's a new maverick director at the fictional New York City hospital New Amsterdam, which is characterized as one of the oldest in the country in the framework of the show. It is modeled on the real-life Bellevue Hospital in New York City, as explained on their website: "We trace our roots back to 1736, when a six-bed infirmary opened on the second floor of the New York City Almshouse." This was only four years after George Washington's birth and forty years before the writing of the Declaration of Independence."
The show feels like an alternative to Grey's Anatomy, which is unlikely to return until 2024 due to the Hollywood strikes. Eggold's role in New Amsterdam is an independent-minded doctor who aspires to do more than the country's present damaged healthcare system permits. For example, in Season 3, he must balance his passion and "How can I help?" optimism with the problem of tackling the pandemic — and the disparities in the US healthcare system that the outbreak has exacerbated.
"That show New Amsterdam on Netflix has me in a chokehold," gushed one Twitter user. "It's 2 a.m., and I'm up fighting sleep to watch another episode." Season 5 will be released on September 20.
Love Is Blind Season 5 + More Netflix New Releases
Love is Blind Season 5: As for other Netflix releases in the coming days, the Love is Blind reality TV juggernaut shows no signs of slowing down.
Even those who don't watch the show are familiar with the show's gimmick. The show forces participants to "meet" each other sight unseen, challenging them to develop relationships without knowing what the person they're interested in looks like. And, for a variety of reasons, it appears that the show's rise has come at the price of another once-dominant reality show franchise that has gradually lost its audience over the same time period: NBC's The Bachelor.
"When the show premieres," Love is Blind fan Katie Snyder told me recently, "it feels like EVERYONE on my IG feed is watching it, and I have to watch as soon as it airs so I don't miss anything and/or see spoilers online." I enjoy hearing everyone's diverse perspectives on who their favorite couple is and who we're all pulling for." A sentiment that seems to be shared by less and fewer members of Bachelor Nation these days. Meanwhile, here is the release schedule for Love is Blind Season 5:
Sept 22: Episodes 1-4
Sept 29: Episodes 5-7
Oct 6: Episodes 8-9
Oct 13: Episode 10
The Patron Saint of New Beginnings: Netflix documentary aficionados (like me) might want to add this next new movie, about a family with a touch of celebrity tied to professional baseball, to your watch list.
You can read more about this, as well as a few other Netflix documentaries worth watching, right here — but in a nutshell, the Veeck family, led by patriarch Hall of Fame baseball owner Bill Veeck, was known for introducing non-baseball elements to games, such as theme nights and giveaways. Veeck's son Mike, who grew up in his father's shadow, brought everything to a halt and was responsible for destroying his father's career.
The Saint of Second Chances explains how this transpired and what happened afterwards. The release date is September 19.