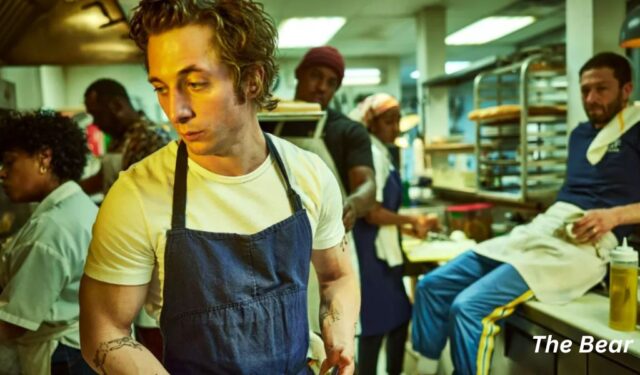 If you've seen any lists of the best Streaming Shows of 2022, you've probably seen The Bear on most of them. This series, which you can already watch on Star+, is one of the surprises of the year, with 8 perfect scripts and masterful directions that tell a very interesting story about a talented chef who doesn't seem to belong where he is.
Read More: Society Season 2
Carmy (Jeremy Allen White), one of the best chefs in the world, leaves the world of haute cuisine to run the restaurant her brother left her. This is the main plot of The Bear. There, he has to deal with a messy kitchen, changes in Chicago's culture, financial problems that his brother left behind (which give him anxiety and nightmares), and a family he doesn't want to deal with until the problem is fixed. from where we ate.
If that wasn't enough to convince you that this is one of the best (if not the best) shows of the year, here are some more.
Performances of the Year
From now on, we can be sure that Jeremy Allen White will win an Emmy Award and a Golden Globe for his role as Carmy. He has played a complicated character from the start, accurately showing his symptoms of post-traumatic stress, and he also seems to have done a great job of studying how chefs move, act, and even cook food.
Also Read: DarkAnime
But not just him, the whole kitchen is doing it. Ayo Edebiri also does a great job as Sydney Adamu, a young chef with a lot of talent who decides to work with Carmy, who has a lot of the same skills. Ebon Moss-Bachrach acts out his life as Richie, Carmy's "cousin," who is always afraid of change and stands for Chicago's past. Because of how he looks, he shows a more powerful side of male loneliness.
Short but Brutal
Don't you want to watch TV for hours on end? The Bear will take about 4 hours to watch from start to finish. There are 8 different episodes that vary in length, but most of them are around 30 minutes. Each episode has a lot going on, though, so it feels longer than that. This shows that you don't need an hour-long drama to tell a clear story.
Intensity
Following a bit of a kitchen cliche, the show has a constant intensity that makes you feel tense all the time. It also does a good job of explaining why screaming and chaos are necessary for the kitchen. Carmy remembers that his past in "haute cuisine" was full of constant mental abuse, which she sometimes does to him before she realizes it's time to change. She is also critical of the current philosophy of many kitchens and chefs.
Here, we talk about an episode that is shot entirely in long shots and is sure to win Emmys for both directing and writing.
Human
This year, some of the most popular shows were fantasy dramas like "House of the Dragon" and "The Rings of Power." These shows are fun to watch, but from a modern point of view, they sometimes forget that people are at the center. There are Shakespearean conflicts, but it's worth it to watch a more realistic drama with hints of comedy, which is closer to the truth.
Everything Else
From the first minute, you can't help but be impressed by The Bear's attention to detail and beautiful way of showing the world of food. This is in contrast to the stress of the people who work there, especially Carmy. The direction is amazing, and the photography is worthy of a movie. In a way, the movie is a love letter to Chicago, to food, and to the spirit of resilience we need to have in order to live on this planet.
The Bear is on Star +