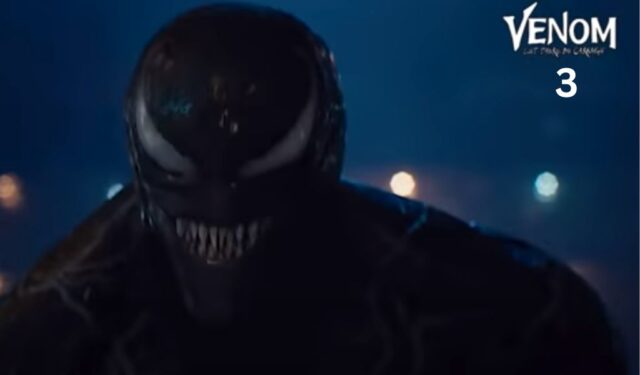 Listen to the Podcast:
Is Venom 3 on the way? Tom Hardy will reportedly play Venom again in a third movie. Many people hope he will include Tom Holland's much-rumoured cameo as Spider-Man or let the comic book anti-hero join the MCU.
Not many details about this movie have been confirmed yet. Still, you have to remember that Venom appeared in one of the post-credits scenes of Spider-Man: No Way Home, where he travelled to a different universe where he ended up leaving a bit of himself behind, literally, and this sparked rumours that a new villain might be on the way.
Read More: Will Smith's I Am Legend 2 Sequel
The second Venom movie, Let There Be Carnage, introduced Tom Hardy again and brought Eddie Brock to the position where he meets an assassin named Cletus Kasady, played by Woody Harrelson, who ends up transforming into Carnage and causing everything. Kind of trouble for the pair of heroes in this story.
The sequel grossed over $200 million in the US and earned a 5.9-star rating on IMDb; while it's not the highest rating (the maximum is 10), it left fans wanting to see more of this character. And the plans that might exist to officially tie it into the MCU or for MCU characters to be able to cross over into their universe.
When is Venom 3 Released? 
There is no release date for the third film yet, but Tom Hardy, who has also appeared in Taboo and Peaky Blinders, confirmed that he will be back as the character and is already in pre-production.
Read Also: Himovies Alternatives for Watching Movies
Confirmation came via an Instagram post (which was soon deleted) where Hardy shared a video from the previous Venom movie and commented that he was already working on Venom 3 (which he named V3).
What is Venom 3 about?
Hardy did not reveal any additional details about what we might see in the new film, but based on what happened in the Spider-Man: No Way Home scene, we can assume two things. Hardy returned to his reality at the end but left something important behind.
The first is that, now that the multiverse is open, Spider-Man can return to Eddie Brock's world for some reason. Still, the second is leaving part of himself in an alternate reality. He has to go back there to fight a new enemy, using that to cause chaos.
Although it is also possible that it is a separate story with nothing to do with it, which is part of the material from the comics in which the character appears.
Also Read: DosMovies Alternatives for Watching Movies in 2023
According to Collider, Sony wants to expand its universe of villains, starting with a Kraven the Hunter movie with Aaron Taylor-Johnson. We also don't rule out that the project could integrate other characters that are part of what they want to develop.
The Cast
Only Tom Hardy, who also serves as a writer (according to IMDb), is confirmed, but we'll probably see Michelle Williams as Anne Weying.
Tom Holland once said that he and producer Amy Pascal had already discussed the possibility of his character appearing in future Venom movies. This could be the movie where that happens, especially since it could be the last with Tom Hardy.