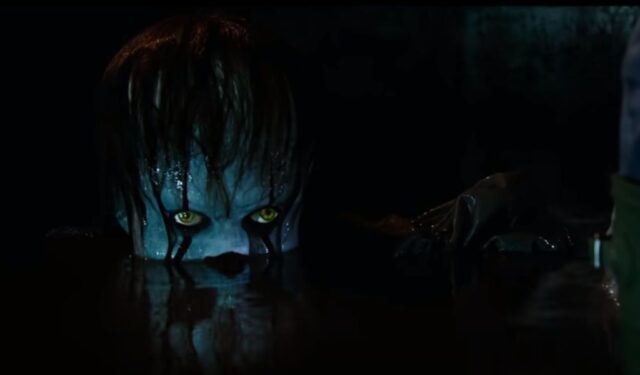 Listen to the Podcast:
Welcome to Derry will be the series that no fan of Stephen King's novels can miss.
By now, many of King's books have been adapted into hit movies and series (such as Liey's Story, The Outsider, and Chapelwaite), but he is one of the most prolific horror Movie writers around, and there are still plenty of stories to be adapted.
Andy and Barbara Muschetti have made some of these adaptations, and now they return to the King universe to make a new series that works as a kind of prequel to the story of It and the terrifying clown Pennywise.
In this sense, the great Andy and Barbara Muschietti, Jason Fuchs, and Brad Caleb Kane will continue this venerable brand, according to Sarah Aubrey, Head of Original Content at HBO Max. By introducing viewers to Derry, a fascinating and terrible place, this prequel will widen the scope of the IT story.
View this post on Instagram
The director Andy Muschetti revealed a first photo of the filming set, where we can see the office of the police chief, named Clint Bowers, who we can assume will be in charge of conducting an investigation in the town of Derry, where, if we follow the stories by Stephen King, some deaths are going to happen.
What is Welcome to Derry about?
The story of It takes place in the town of Derry, where the violent death of a child leads his brother and his friends to discover that it is not an isolated case but that several deaths like his have occurred in the town throughout the years and that they are connected to a terrifying killer clown that appears every two decades and feeds on fear and panic, torturing its victims and playing with their minds until it kills them.
The book's story then progresses and follows the children as adults. They survived the attack by Pennywise (who is played by Bill Skarsgard in Muscjetti's film and was played by Tim Curry in the previous version), and they think they beat him, but, as the years go by, they receive a call that makes them come back to Derry to face their old enemy again, and this time they have to make sure they have really destroyed it.
Welcome to Derry, which is a working name for now, is a prequel to this story, which means we could see what happens to some of the missing children mentioned while members of the Losers Club are investigating what happened in the town. We could even see the story of the old woman that appears in It: Chapter II, when the character of Jessica Chastain, the adult version of Beverly, is investigating Pennywise's new case.
Read More: Guardians of the Galaxy 3
But for now, the details of the story have not been confirmed, but Andy Muschetti has spent a lot of time in this world, and he will surely take details from King's story and his characters to build this prequel.
"When we were teenagers, we took turns reading parts of Stephen King's 'IT' until the thick paperback fell apart. "IT" is a huge story with a lot more going on than we could ever show in a movie. Andy and Barbara Muschietti said, "We can't wait to show people how deep Steve's book is, with all its heart, humor, humanity, and horror."
When is Welcome to Derry Released?
There's no release date for the project, but considering it's just been announced, it likely won't hit HBO until 2024.
Stephen King, who wrote IT and other books like Carrie and Misery, said, "I'm glad that the story of Derry, Maine's most haunted town, will continue, and I'm glad that Andy Muschietti, along with her talented sister Barbara, will be in charge of the scary events. All around are red balloons!"