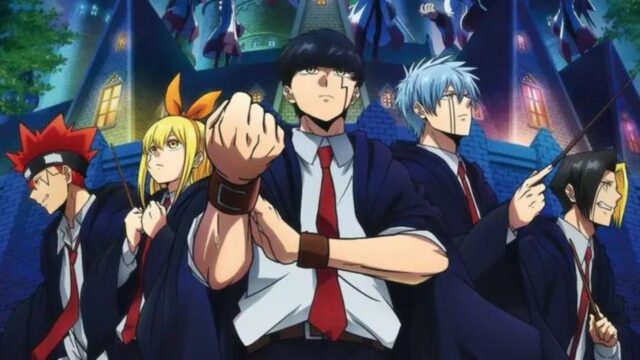 The previous year introduced many exceptional titles, like Demon Slayer: Kimetsu no Yaiba Season 2, Lycoris Recoil, and Chainsaw Man, to the list of the best anime of 2022. Every year, over a hundred new anime episodes and seasons are released. The majority of them are released globally virtually simultaneously via online platforms.
The year 2023 promises a plethora of amazing anime, ranging from brand new series adapted from popular manga series to the highly anticipated next seasons of current franchises and the remake of a famous classic anime.
For all anime enthusiasts wondering what to watch now, here is a list of the finest anime of 2023, which includes both major series and lesser-known new releases. Let's always be one step ahead of the anime trend!
This list of the top anime series in 2023 will be updated on a daily basis throughout the year!
1. Demon Slayer: Kimetsu no Yaiba (Season 3)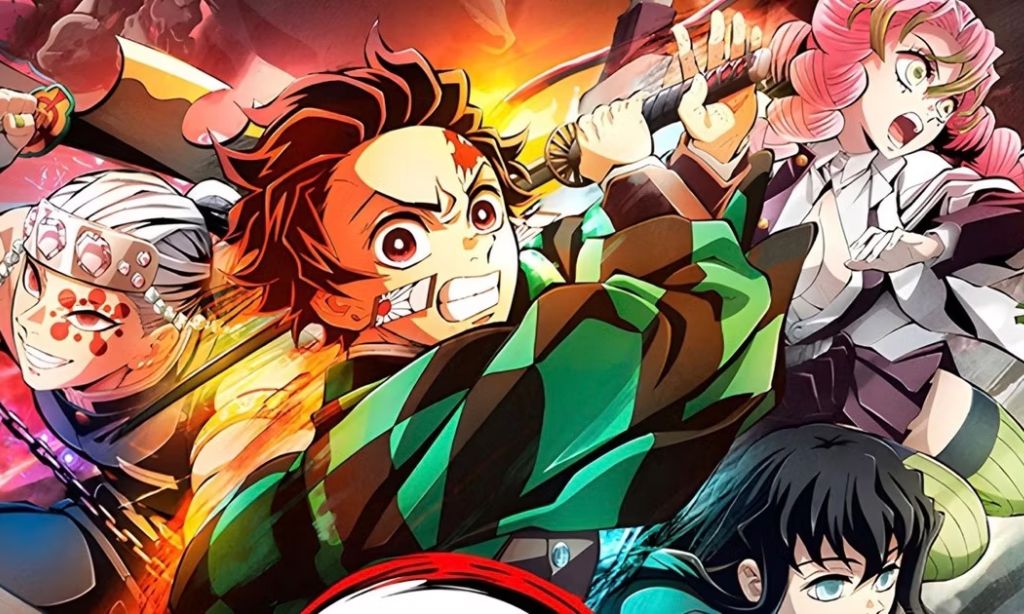 Demon Slayer: Kimetsu no Yaiba () has garnered a lot of attention from manga and anime fans all around the world in recent years. Swordsmith Village Arc, the most recent third season, premiered in the spring of 2023. The hottest dark-fantasy anime series began its first season in 2019 with 26 episodes, followed by the sequel anime film Mugen Train Arc in 2020 and the second season Entertainment District Arc with 11 episodes in 2021. Season 3 follows Tanjiro and his party, which includes Nezuko, Zenitsu, and Inosuke, and introduces additional Hashira characters as well as the remaining Twelve Kizuki demons.
2. Attack on Titan (Season 4 Part 3)
"Attack on Titan" (進撃の巨人) stands out as one of 2023's most talked-about anime series, especially with the release of Season 4 Part 3. Wit Studio masterfully crafted the first three seasons, spanning 59 episodes from 2013 to 2019. Mappa took the reins in late 2022 for the climactic fourth season. Over the course of 2020 to 2022, 28 gripping episodes were released. Season 4 Part 3 is particularly unique, being split into two segments. The first, an hour-long episode, premiered in March, with fans eagerly awaiting the concluding segment set for this coming autumn. This dark-fantasy series unraveled many enigmas surrounding the titans. Everyone's eyes are on how the saga of the main character, Eren Yeager, will conclude.
3. Oshi no Ko
Fans of manga and light novels have been eagerly awaiting new anime adaptations in 2023. Among them, "Oshi no Ko" (【推しの子】) stands out as a highlight that debuted this year. The original manga has graced the pages of Weekly Young Jump since 2020 and comes from the talented mind of Aka Akasaka, who's best known for "Kaguya-sama: Love Is War." The story, a blend of suspense and slice-of-life, centers around Ai Hoshino, a celebrated idol with a mysterious secret. Each story arc promises fresh twists and thrilling episodes.
4. Spy × Family (Season 2)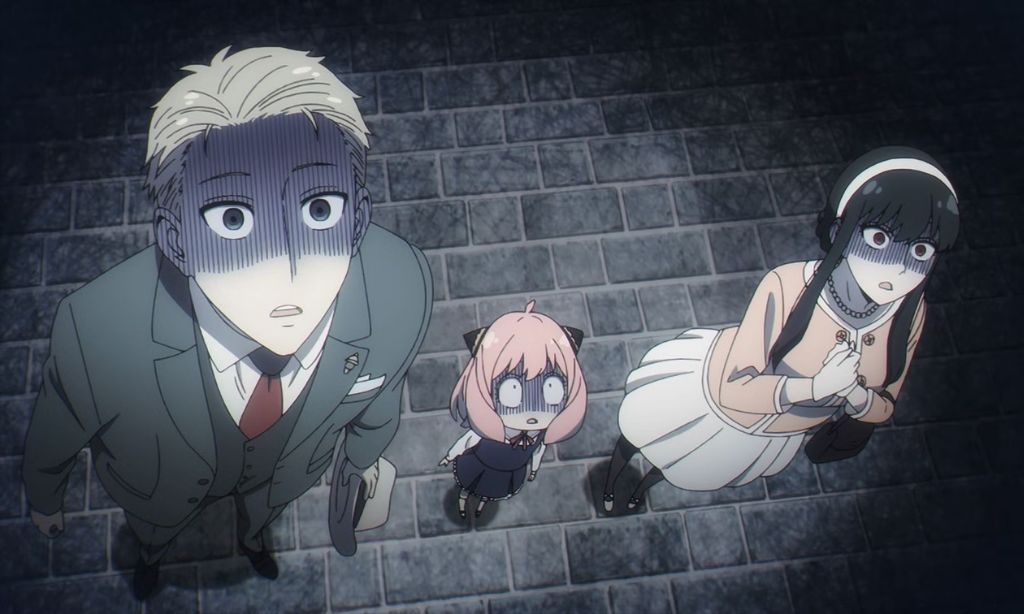 "Spy × Family" made a big splash in 2022 and continues to be a focal point in the Japanese anime scene in 2023. Originally serialized on Shonen Jump+ since 2019, its successful manga transitioned into an anime adaptation just last year. With the first season's conclusion hinting at a follow-up, fans have been eagerly awaiting the new 2023 episodes. Much like its predecessor, the upcoming season promises more thrilling escapades from the undercover spy family and the endearing antics of Anna. Additionally, there's buzz about a "Spy × Family" anime movie in the pipeline.
5. Jujutsu Kaisen (Season 2)
2023 is shaping up to be a great year for anime enthusiasts, with many sequels of current popular series on the horizon. A standout is "Jujutsu Kaisen" (呪術廻戦), which returns for its second season in summer 2023. This dark-fantasy series, originally adapted from the ongoing Weekly Shonen Jump manga, captivated fans with its 24 episodes aired over 2020 and 2021. The momentum continued with the release of the "Jujutsu Kaisen 0" movie in 2021. While the story still revolves around the lead, Yuji Itadori, the upcoming season gives a closer look at his mentor, the formidable sorcerer Satoru Gojo. Once again, Mappa brings its A-game, ensuring the sequel maintains the high quality of the first season.
6. Ranking of Kings (Season 2)
The eagerly awaited second season of the beloved fantasy anime, "Ranking of Kings: Treasure Chest of Courage" (王様ランキング 勇気の宝箱), graced screens in spring 2023. This follows the first season's 23-episode run, which was an adaptation of the manga of the same name that's been published since 2017. The touching narrative resonates with both kids and adults alike. In this season, viewers are treated to 10 fresh episodes, shedding light on untold tales of the endearing Bojji from the prior season.
7. Dr. Stone (Season 3)
2023 is abuzz with excitement for the return of "Dr. Stone", as it launches its third season titled "Dr. Stone: New World" in April. The series, rooted in its original sci-fi adventure manga, enjoyed a successful run on Weekly Shonen Jump from 2017 to 2022. Fans have already been treated to 35 episodes spanning the first and second seasons in 2019 and 2021, respectively. This was complemented by a special TV episode, "Dr. Stone: Ryusui", in summer 2022. In the upcoming season, the brilliant scientist Senku Ishigami, alongside the Kingdom of Science crew, continues their journey in the Stone World, now joined by the new sailor, Ryusui Nanami.
8. Vinland Saga (Season 2)
In early 2023, fans were thrilled with the return of the epic adventure anime, "Vinland Saga" (ヴィンランド・サガ). This series, which holds a special place in the hearts of international audiences, initially debuted in 2019 as an adaptation of the manga that's been serialized since 2005. The renowned studio Mappa, recognized for hits like "Chainsaw Man" and "Jujutsu Kaisen", helmed the new season. This chapter dives deeper into the journey of the young Viking, Thorfinn, as he grapples with a loss of purpose following the death of his nemesis, Askeladd.
9. Tokyo Revengers (Season 2)
"Tokyo Revengers" (東京リベンジャーズ) is certainly making waves as a must-watch anime in 2023. Notably, its original manga series wrapped up in November 2022. Hot on the heels of its first season, which graced screens with 24 episodes in 2021, the second season premiered in winter 2023. Disney+ boasts exclusive global streaming rights for the latest episodes. Picking up from the intense Bloody Halloween arc of the first season, this sci-fi, delinquent-themed anime delves deeper into the lives of Takemichi and the Tokyo Manji Gang, introducing fans to the new Christmas Showdown arc.
10. Rurouni Kenshin: Meiji Swordsman Romantic Story
Recent times have seen a resurgence of classic series, revamped with modern production values. 2023 welcomed back the iconic samurai adventure, "Rurouni Kenshin: Meiji Swordsman Romantic Story" (るろうに剣心 -明治剣客浪漫譚-). Fans might remember the original 94-episode series that aired from 1996 to 1998. Fast forward to now, and Liden Films has breathed new life into the saga with a fresh series this year. Collaborating closely with manga artist Nobuhiro Watsuki and leveraging cutting-edge animation techniques, the tale has been reimagined right from its manga origins. Be sure to catch the 2023 rendition and see Kenshin Himura in a whole new light!
11. Blue Lock
"Blue Lock" (ブルーロック) burst onto the anime scene in October 2022, quickly becoming a sports series sensation. Rooted in its original manga from Weekly Shonen Magazine, which started in 2018, the show has garnered significant attention both in Japan and internationally over the autumn and winter. While primarily focusing on high school soccer players, the series introduces a gripping twist: 300 forwards from across Japan battle it out in a high-stakes competition, where the ultimate prize is a spot on the national soccer team.
12. Trigun Stampede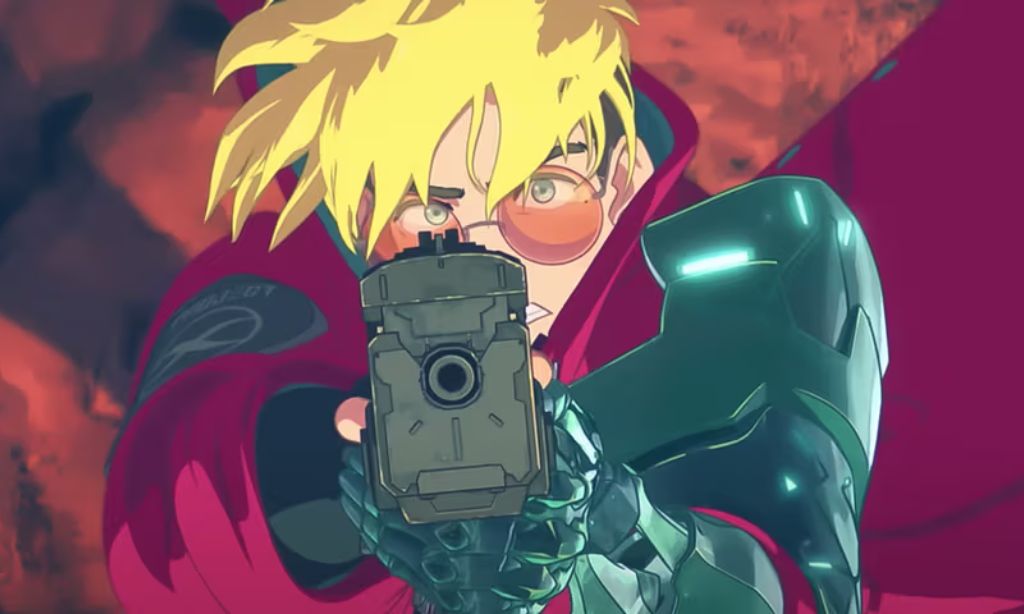 In January 2023, fans welcomed "Trigun Stampede," a reimagined version of the classic action-fantasy series "Trigun." The original had a memorable run of 26 episodes back in 1998. But "Trigun Stampede" isn't just a simple remake; it breathes new life into the narrative. While Vash the Stampede remains at the forefront, the series also delves into the adventures of those drawn into his orbit, like the journalist Meryl Stryfe and the undertaker Nicholas D. Wolfwood.
13. Hell's Paradise: Jigokuraku
"Hell's Paradise: Jigokuraku" (地獄楽) made a splash when it debuted in April 2023. Drawing from its roots as a manga that ran on Shonen Jump+ from 2018 to 2021, fans had been eagerly anticipating this historical dark fantasy anime. Crafted by the renowned studio Mappa, the narrative unfolds in the late Edo period of Japan. It centers on Gabimaru, once a fearsome ninja now facing execution, who embarks on a perilous quest to a mystical island, seeking the elixir of immortality. Along the way, he confronts formidable foes with similar ambitions.
14. Gundam: The Witch From Mercury
Building on last year's excitement, "Gundam: The Witch From Mercury" (機動戦士ガンダム 水星の魔女) remained a hot topic in the 2023 anime scene. As the latest installment in the storied Gundam franchise, it's left an indelible mark on fans. Debuting its first season in October 2022, the eagerly anticipated second season rolled out in April 2023, culminating in a satisfying 24-episode run. A standout feature is its first-ever female lead in a Gundam series, Suletta Mercury, and her iconic Gundam Aerial. While mech battles remain a major draw, the series also shines a light on deeply woven human dramas, setting it apart.
15. Uma Musume Pretty Derby: Road to the Top
The "Uma Musume Pretty Derby" series is back in the limelight with its newest installment, "Uma Musume Pretty Derby: Road to the Top" (ウマ娘 プリティーダービー ROAD TO THE TOP). Released as an original net animation, this concise, four-episode arc packs a punch. The journey began with the series' launch in 2018 and continued with a second season in 2021. Despite its short length, "Road to the Top" offers a storyline so rich it could easily fill a standard ten-episode season. The tale zooms in on the intense competition between the "Big Three" horse girls – Narita Top Road, T.M. Opera O, and Admire Vega. Each driven by unwavering ambition and a personal stake in victory, their dramatic races are a sight to behold. Fans have more to look forward to as well, with a third season confirmed for 2023, making the series a must-watch for anime enthusiasts.
16. Zom 100: Bucket List of the Dead
2023 has been a fantastic year for anime enthusiasts, with "Zom 100: Bucket List of the Dead" (ゾン100〜ゾンビになるまでにしたい100のこと〜) emerging as a clear summer favorite. Launched in July, it quickly became a hit both in Japan and abroad. Based on Haro Aso's 2018 manga, the anime adaptation was brought to life by Bug Films. It uniquely blends slice-of-life comedy with a zombie twist. The story follows a young, overburdened businessman who's lost the zest for life, but everything changes when zombies invade. While zombie themes are common, this anime brings a fresh perspective. If you haven't checked it out, it's well worth the watch.