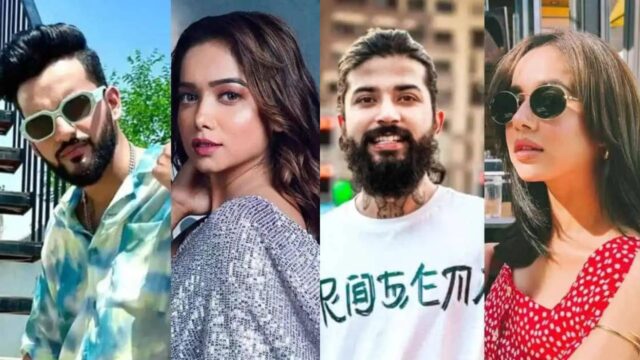 Fans are excited to find out who will be on Bigg Boss 17 because anticipation for the new season is growing. Although the precise launch date has not yet been revealed, insiders claim that pre-production work is well underway.
Numerous names are circulating online as a result of continuing negotiations with famous people, which is causing excitement among fans. To put together an intriguing and varied roster, the creators are actively interacting with various people in the entertainment business.
According to insiders with knowledge of the production, we now have a list of contestants who have so far agreed to participate in the program.
List of Confirmed Contestants for Bigg Boss 17
Ankita Lokhande
Abhishek Kumar
Isha Malviya
Eisha Singh
Harsh Beniwal
Bebika Dhurve
Samarth Jurel
Ankita was previously said to be considering entering BB 17 with her husband Vicky Jain. However, according to the most recent information, she is anticipated to enter alone.
Arjun Bijlani, Sangita Ghosh, Nyrra Banerjee, Khushi Choudhary, Sanaya Irani, Armaan Malik, and others are also said to be contenders.
Stay tuned to Techyfilm.com for more Bigg Boss 17 scoops and updates.
Read More: Usher to Bring His Hits to the Super Bowl Halftime Show in Las Vegas