TweakDoor is the trend of installing third-party and ++ iOS programs that remain popular among iOS users who have not been jailbroken. The increasing popularity of third-party iOS App Installers such as TweakBox, TutuApp, AppValley, Ignition, and others comes as no surprise.
However, Apple is dissatisfied with the unprecedented popularity of these third-party iOS App Installers as of late. Therefore, the manufacturer continuously revokes their certificates, rendering them inoperable. There appears to be no respite from the gloomy clouds looming above these third-party iOS installers, much to the dismay of users. In the guise of TweakDoor, however, a gleaming glimmer of hope has finally arrived.
According to its developers, TweakDoor is an irreversible third-party iOS App Installer. It is a fascinating new alternative to all of the third-party App Stores under Apple's assault. This post will provide additional information on TweakDoor as well as instructions on how to download and install it on your iPhone/iPad.
What is TweakDoor?
It is the most recent alternative app store to Cydia to be introduced during the past few years. TweakDoor provides a vast selection of third-party apps, games, and more, all for free and without the need for a jailbreak. Increasingly, users are adopting them as alternatives to the official app store.
Those who use it as an alternative to Cydia should be aware that it won't contain everything; many jailbreak tweaks won't function without root access, therefore TweakDoor focuses on changed material.
TweakDoor Features
When you download TweakDoor, you gain access to the following interesting features:
Download and use without cost
Numerous modded apps, games, and many others
Takes up minimal space on your device.
No jailbreak needed
They are regularly updated with bug fixes, security enhancements, and additional content.
No need to supply Apple ID
Employs the same privacy measures as any official app
Apple will remove TweakDoor's app certificate within a few days due to the software's unapproved nature; however, installing a suggested VPN can prevent this from happening.
Additionally, TweakDoor will not provide the same experience as Cydia, as the majority of tweaks require jailbreaking to function. TweakBox does not, but it still provides users with a vast selection of options.
How to Use TweakDoor
Tap the icon for TweakDoor on your home screen.
If you see an error that says "Untrusted Developer," go to Settings > General > Profiles and trust the profile.
Tap the Go To TweakDoor Apps link on the TweakDoor home page.
Look through the apps and find the ones you want.
Tap "Getting" next to the app or game and then follow the instructions on the screen.
How to Download the TweakDoor App?
Using the Safari browser on your device, navigate to the TweakDoor download page and follow the on-screen instructions.
Start by navigating to the Safari web browser.
Download the application file using the links provided.
Tap "Allow" to grant installation permission for the iOS profile.
Go to Settings >> General >> App profiles and search for TweakDoor profiles.
Tap the TweakDoor Profile and the Trust button will appear.
After installation is complete, the app icon will appear on the home screen.
30 Best TweakDoor Alternatives and Similar Apps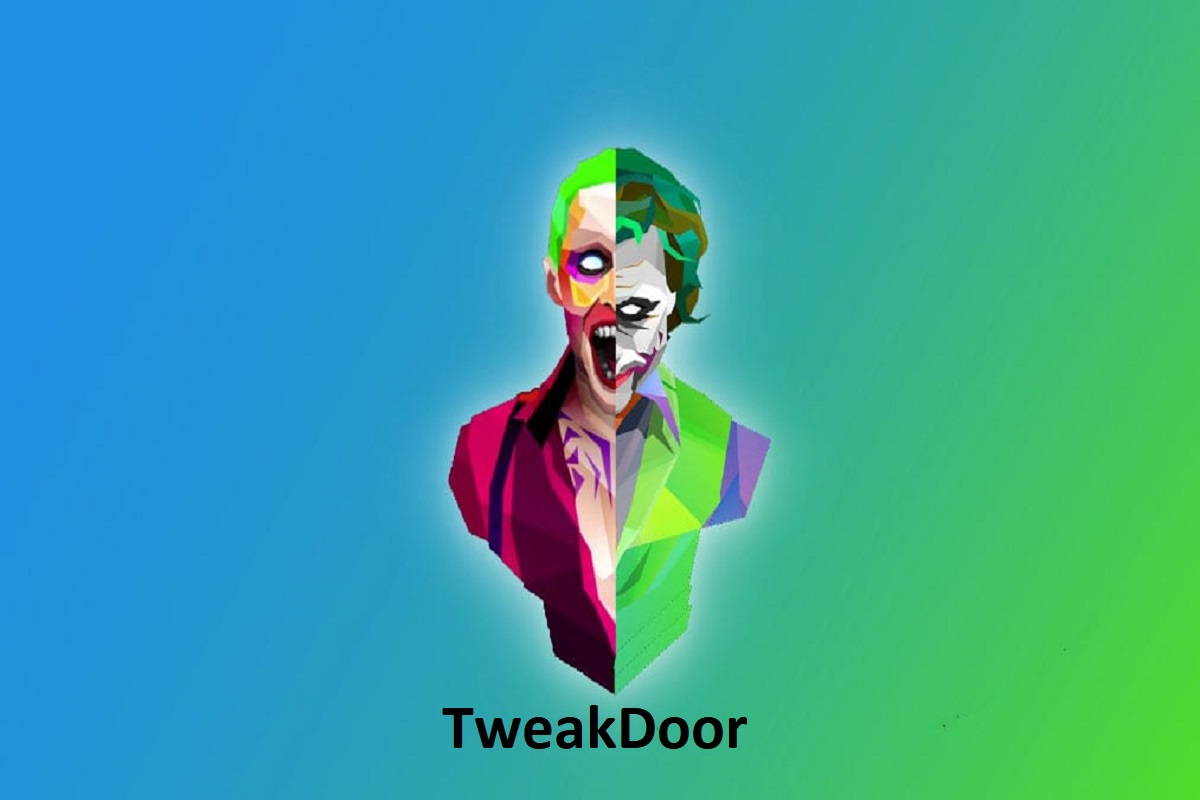 Listed out below in no particular order of precedence are some of the most useful sites like TweakDoor that can be put to good use.
AppValley

Top Store

TutuBox

App Even

Panda Helper

AppDB

App Tracker

TopStore

vShare

AltStore

CokernutX

25pp

iOS Haven

EonHub App

AppAddict

Ignition App

9Apps

Emus4u

iPABox

Asterix Installer

Zestia Step

TweakBox

Mojo Installer

AppTrackr

iOSEmus

iPASTORE

Kuaiyong

iTongPush

Mob.org

Mojo Installer
Can You Get a Virus From TweakDoor?
Even though TweakDoor is an application installer from a third party, it is completely safe to download and install on your iOS device. Apps, games, and screen recorders that did not make it into the official app store are available for download. TweakDoor lets you install unapproved software without endangering your security, despite Apple's rigorous ban against installing apps that may contain malware.
It is free to install and download. Simply visit the TweakDoor website and follow the instructions to download applications. Then, follow the instructions on-screen to install the application. There will be an "Untrusted Developer" error message displayed. To remedy this problem, the developer's profile must be authorized. After authorizing the developer, launch TweakDoor and follow the on-screen instructions.
It is an application that enables the downloading of unapproved iOS apps, games, and customizations. The TweakDoor iPhone app is free to download and install, making it a terrific option to install iOS applications. The application's UI is intuitive, and its database is routinely updated. If you are concerned about becoming infected with malware, you can uninstall TweakDoor at any time.
Pros and Cons About TweakDoor
Pros
There is no requirement to install a jailbreak, therefore TweakDoor is available to all iOS users.
You are not required to provide your Apple ID, so Apple cannot track your app usage.
There are thousands of unofficial free programs, games, and more.
The configuration profile follows the same privacy policies as any official Apple application.
Cons
Not having the same capabilities as Cydia
Several days from now, Apple will withdraw the certificate — Use a VPN or anti-revocation software to prevent this.
How to Delete TweakDoor
It is simple to remove TweakDoor from your smartphone, and there are two methods:
Method 1: Deleting the Profile
Open Settings and navigate to General > Profiles.
Find the TweakDoor profile and tap it.
Tap on Delete App
Close Settings – Remove TweakDoor
Method 2: Deleting the App Icon
Press and hold the TweakDoor application icon
When it begins to wiggle, tap the x in the icon's corner.
Upon receiving a confirmation message, tap Delete
TweakDoor is deleted
Necessary Qualities of a TweakDoor Alternative
Don't like any of the alternatives to TweakDoor we suggested? Want to keep looking? Here are the three most important things to look for in an app store or installer from a third party.
No Jailbreak Required
One of the best things about TweakDoor is that users can get all of the control that comes with jailbreaking their phone without actually jailbreaking it and losing their warranty.
Any good replacement for TweakDoor should work the same on both iOS and Android devices.
It could be a gift or a paid subscription, or it could be free. You should also make sure that the app is easy to install and that it works with the most recent version of your phone. Most of the other choices can be used with iOS 13 and later.
But if you have to jailbreak your device, make sure to use safe and easy-to-use tools like unc0ver.
Regularly Updated
Before you download a third-party app store, make sure it gets updated often. Some things that could go wrong with an otherwise good app are bugs, features that are out of date, or security issues.
If you download an app that needs to be updated sometimes, your phone and private information could be at risk.
You should also make sure that the app installer works well and that it often updates its content.
Every day, developers release new apps and change the ones that are already out there. On iOS or Android, app stores that send push notifications when apps are updated are the best alternatives to TweakDoor.
Customer Support
Problems with your third-party app installer shouldn't have to wait until the next update. A good alternative to TweakDoor has good customer service that lets you report problems and get them fixed.
Depending on the developer, this help can come in many different ways. Many app installers give you the choice between email and Twitter. Most importantly, it should be open and free to use at all times, if possible.
Is it Safe to Use?
It is safe because it doesn't have to get to the root of iOS to work. It is free of malware and uses SSL encryption.
This is because the people who make the system are always keeping an eye on how private and safe it is and making sure it stays that way. It has been tested and shown not to have any bugs or viruses. It also doesn't mess up other software.
TweakDoor is safe to use because the people who made it put safety first. They make sure TweakDoor stays safe by keeping it up to date.
Conclusion
Are you unable to find an alternative platform to iTunes Store for your iPhone? Download and install the most recent version of TweakDoor Apk from this page. And enjoy free direct access to an infinite number of IPA files.
It supports all iOS 10 through iOS 13 devices for residents of the United States. If you've installed this app on your mobile device, you can also share your thoughts on it.
Frequently Asked Questions (FAQs) about TweakDoor
What is TweakDoor?
It is the most recent third-party software installer, containing a vast assortment of applications and customizations. Apple will not approve the majority of these apps in its own app store. Examine the infographic provided below.
Why use TweakDoor?
It is one of the most highly appreciated unofficial content sources and its use is totally lawful for what it provides. It is entirely secure and free.
Is TweakDoor Legal and Safe to Use?
Indeed to both. Because you do not need to jailbreak, root access is not necessary, so you are not engaging in any activity that Apple could deem unlawful. Second, it is regularly monitored for issues, and any that are discovered are promptly resolved with an update. All programs are scanned for vulnerabilities and malware, and insecure ones are removed from the store.
Why You Should Use TweakDoor?
Because it offers a wide variety of free apps, games, and other content. It also includes a few Cydia customizations and is one of the world's greatest app store alternatives.
Is it An Alternative to Cydia?
Yes, however, it cannot be considered a substitute. There are just a few tweaks that do not require root access, however, there is a great deal of other free and unauthorized material.
Is TweakDoor a jailbreak?
It is one of a number of third-party software installers that were originally designed to provide jailbreakers with an alternative to Cydia. Now, it is widely used as an alternative to the official app store; because no jailbreak is required, an increasing number of people are using it.
Is TweakDoor Safe?
Yes, it is perfectly safe to utilize TweakDoor. Our tests revealed the absence of viruses, malware, and exploitable backdoors. With no jailbreak required, you are not exposing your device to other issues, nor are you violating Apple's security guidelines; thus, the app is legal to use.
Will It Work on My Device?
All iOS devices are compatible with TweakDoor.
How Do I Install it on Android?
You may not. There is a chance that an Android version will be released in the future. If you encounter links claiming to offer the TweakDoor APK, they are not legitimate; downloading them could put your device and data in danger.
What's the Difference Between TweakDoor and Panda Helper?
There is no distinction. The developers of both applications have collaborated to ensure that at least one of them is compatible with your device.
How Do TweakDoor and TweakBox Differ?
Both weak door and tweakbox are comparable, and if one of the installers is not functioning for you, you can simply use the other installer to download your preferred applications.
I Get a White Screen – How Do I Fix it?
This is a typical issue that we frequently see; the easiest solution is to uninstall and reinstall TweakDoor from your device.
If you are interested, you can also read: Best Crime Series of the 21st Century, Amazon Prime Release Date September 2022, The Rings of Power Villain, Dynasty Season 6, Gramhir, F2Movies, Elton John and Britney Spears, Realistic Driving Games, 5movies, MetaZoo, SmiHub, Homewyse, Best Inspirational Movies, Saddest Movies, Black Mirror season 6, Tatiana Maslany, Who is Alicent Hightower, Baki Season 5, Thor, Love and Thunder, Best Sebastian Stan Movies, Daredevil Season 4, Best Ben Affleck Movies, Instastories, Latina Creators on Disney+, Overlord Season 5, Satanic Panic Movie, iOS 16 Beta, 6streams, 8 Nazi Hunters Movies, Streameast, Best Grail Watches, Emerald Chat, 365 Days 3, House of the Dragon, IFVOD, NFL Streaming Sites, Google TV App, Meta Launches, AniMixPlay, and Jilo Virals.