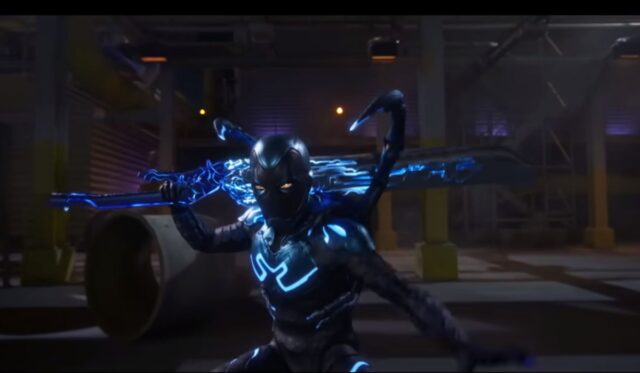 After enjoying a solid four-week run at the top of the box office, "Barbie" is making way for a new champ. DC's "Blue Beetle" soared to the No. 1 spot this weekend, pulling in a cool $25.4 million, according to Comscore. And it wasn't just a hit stateside – the movie made waves internationally too, adding another $18 million to its global tally, bringing the total to $43.4 million.
Directed by Angel Manuel Soto, "Blue Beetle" brings to life a relatively lesser-known superhero from the DC universe. The film showcases the talents of Xolo Maridueña, who plays both the title character and his civilian identity, Jaime Reyes.
The plot dives into Jaime's life post-college. Returning home filled with dreams and hopes, he finds things aren't exactly how he remembers. But as he's trying to find his place in the world, destiny has its own plans. Jaime stumbles upon a mysterious alien artifact, the Scarab, setting him on a path he never imagined.
Xolo Maridueña, the lead of the newly released "Blue Beetle", recently shared his sentiments. "The heart of this film is Jaime's journey and the story of the Reyes family," he said. "I'm already beyond satisfied with how this project turned out. Whether there are numerous sequels and cameos or just this standalone film, what matters most is the representation. I'm excited for kids everywhere to watch and think, 'Hey, he looks like me. I can be a hero too.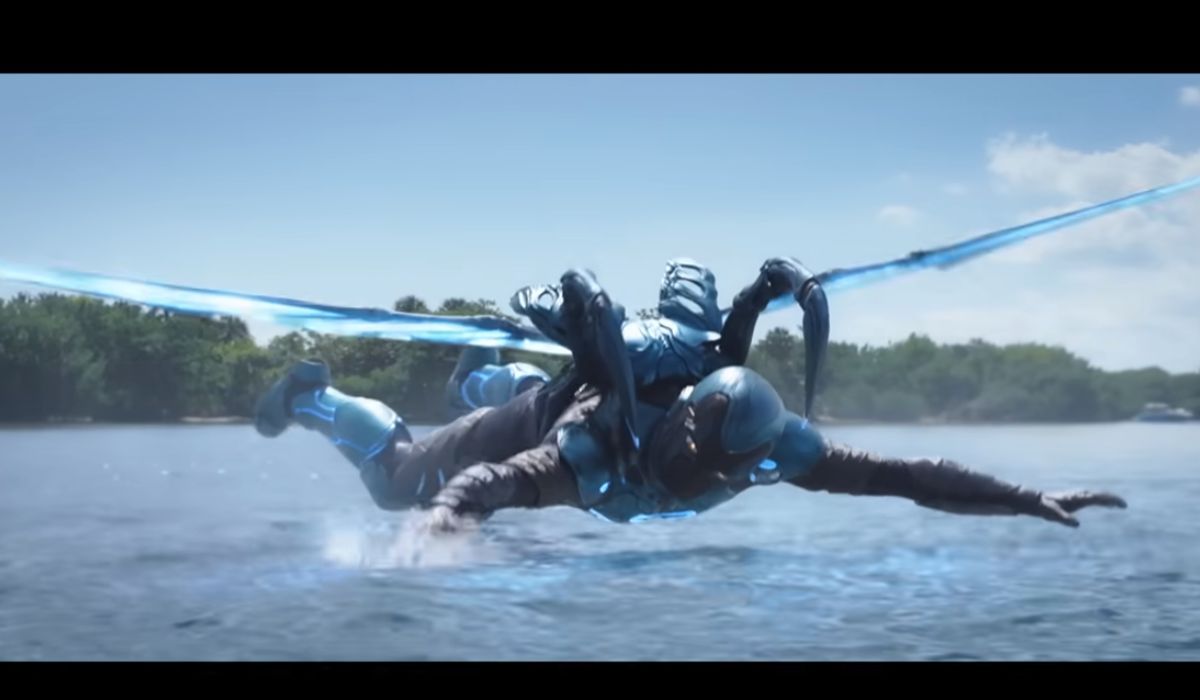 Even in its fifth week, "Barbie" is still holding its own at the box office, coming in close with a commendable $21.5 million. So far, the film has amassed an impressive domestic gross of $567.3 million, reaching a whopping $1.3 billion on the global scale. "Oppenheimer" clinched the third spot, accumulating $10.6 million this weekend, and now boasting a cumulative domestic total of $285.2 million and $717.8 million worldwide.
Rounding up the top four, "Teenage Mutant Ninja Turtles: Mutant Mayhem" raked in $8.4 million in its third weekend. This TMNT reboot has been steadily gaining traction, with earnings of $88.1 million domestically and $118.4 million across the globe.
"Strays", often described as an R-rated version of "Homeward Bound" tailored for the TikTok era, made its debut with earnings of $8.3 million. This edgy comedy comes from the creative minds of producers Phil Lord and Chris Miller and boasts a stellar voice line-up, featuring the likes of Will Ferrell, Jamie Foxx, Isla Fisher, and Randall Park.
Phil Lord shared his thoughts on the film, saying, "Strays walks that fine line between clever and goofy." He added, "We've always been fans of its writer, Dan Perrault, especially for his work on American Vandal. This film doesn't hold back – it's bold and a bit cheeky. Yet, beneath its mischievous exterior, there's a genuine warmth to it."