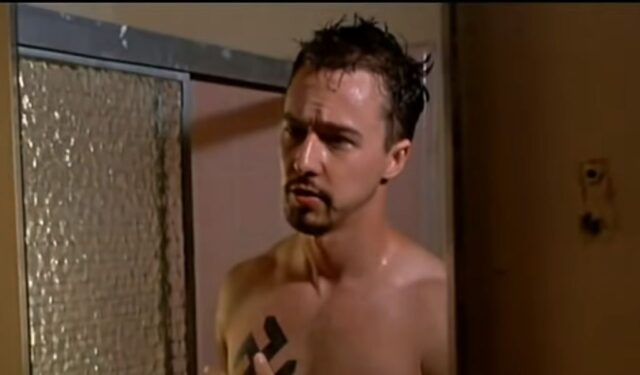 Ed Norton is one of Hollywood's greats of the modern era. He's been in some iconic movies, and it's very rare you can say he's in a bad one.
The star has been lighting up our screens since 1996 when he starred in Primal Fear, and he's showing absolutely no sign of slowing down, having recently appeared in Netflix blockbuster Glass Onion: A Knives Out Mystery.
His range of roles has been diverse, but which movies stand out among his best? In no particular order…
Rounders
Rounders was one of Norton's very first roles, and it's a cult classic to this day as the rise of gambling, particularly online continues to grow. In fact, with online casino games so widely played, the interest in Rounders in recent years has increased, prompting calls for a sequel.
The movie is one of the best gambling films around and follows law student Mike McDermott, played by Matt Damon as he participates in underground poker tournaments. Reunited with Lester Murphy, played by Norton, an old friend, the two help each other to win write-off debt in what is an epic poker movie.
Fight Club
Of course Fight Club features. The 1999 movie is one of the most revered movies of the last 30 years and sees Norton starring alongside Brad Pitt. It's one of Norton's finest performances, seeing him become a member of a fight club, a far cry from his rather boring and pathetic life.
Things spiral, and well we all know the rest. Of course, we can't talk about that, because what's the first rule of Fight Club?
American History X
American History X is the movie that really saw Ed Norton catapult into stardom and recognized as a fantastic actor. It's a truly dark and disturbing film about fascism in the USA, tackling a host of real-life issues.
It's a staggering performance from Norton, playing Derek Vinyard, a violent youth that's growing a Nazi cult in his community. 
Birdman
While Michael Keaton may be the leading actor in Birdman, we can't note down Norton's performance as temperamental actor Mike Shiner, who struggles to bond with Keaton's Riggan Thompson.
The movie earned all manner of acclaim and it's a character that allows Norton to poke fun at himself a little. While not as light-hearted as his roles in Wes Anderson's movies, it's a different side of Norton that we always love to see.
Primal Fear
You won't find many better acting debuts than that of Ed Norton in Primal Fear. The courtroom thriller saw his star as 19-year-old altar boy Aaron Stampler, accused of murdering a priest.
It showcases Norton's acting skills to the max, creating a complex, dynamic character that really helps carry the film along. Starring alongside Richard Gere and Stanley Anderson, it really is a must-watch and one of the best in the genre.