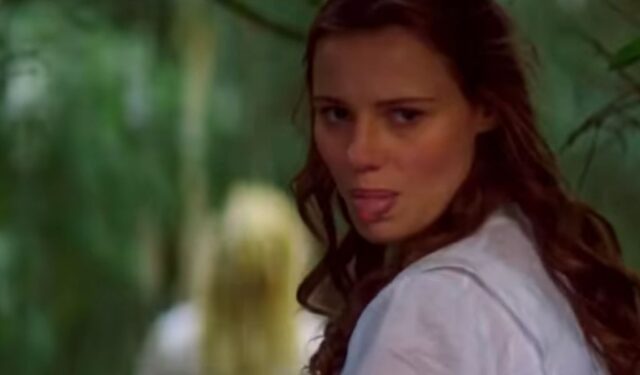 Now is the time for a mind-expanding movie marathon, with a list that was compiled by one of the most prominent colleges in the whole wide world.
Read More: How Do You Play Roblox Condo Games in 2023?
Although it may seem counterintuitive, viewing movies and television programs is not a pointless use of time nor is it merely a kind of enjoyment. The fact of the matter is that you can pick up new information everywhere (Bill Gates reads fiction novels for the same reason and has even advocated series and comics), and there are particular types of stories that can help you improve your intelligence, your memory, and your mental capacity.
Memento and Tenet are two films by Christopher Nolan that serve as illustrative examples of the type of movie that challenges your capacity to focus, comprehend, and pay close attention to detail in order to piece together the hints in order to arrive at your own conclusions and attempt to solve a mystery that is currently taking place.
There are situations in which watching a series or a movie can be nothing more than a simple distraction, a way to relax or reduce stress, but it can also be an educational opportunity. This is the reason why, according to IMDb, Harvard University proposes a list of films for its students, as a way of preparing them and leading them to discover other cultures, more creative ideas, or different ways of doing things.
Read Also: Daredevil Season 4 Release Date, Cast, Plot
These are the kinds of movies that get you thinking, that leave their stamp on history, and that may be a catalyst for a lot of other things.
Best Movies to Exercise the Mind
The films on Harvard's list range from the early 1900s to the present day and include cinematic classics, some of the earliest films in history, science fiction titles, art house films, and foreign films. These films have the potential to be very enriching not only for students but also for students. for any individual.
There are more than 300 movies on the list, but we chose some of the very best ones so that you might get started with them.
1. The Pan's Labyrinth
This Guillermo del Toro picture took home three Academy Awards. This is the story of Ofelia, a young girl who, in Spain in the 1940s, moves in with her mother to the house of a harsh and cruel war captain, but there she discovers that she really could be a princess of a magical kingdom and that she must perform a series of dangerous tests in order to be able to return to that place where there is no death or pain. Maribel Verd and Ivana Baquero play the roles of Ofelia and Ivana, respectively.
2. The White Ribbon
This film by Michael Haneke, which was nominated for two Academy Awards, takes place within the context of the First World War in a small town in Germany. Throughout the course of the film, terrible things and accidents (including deaths, murders, disappearances, abuses, and more) continue to take place. At this point, individuals start to wonder if everything could be connected to one another and if there is a perpetrator who should be held accountable for all of their misfortunes.
3. Still Life
Tao Zhao and Sanming Han are two of the stars of this film China. Still, Life tells the story of two strangers whose lives collide when they travel to a city that has been destroyed. One of the characters is searching for the daughter he has never met and the wife who left him many years ago, while the other character is attempting to piece together what happened to the first character. Their stories intersect when they arrive in the city. her husband, who was last seen in that location two years ago and has not been seen since.
4. Three Colors Trilogy
Krzysztof Kieslowski is the director and writer of this well-known film trilogy, which consists of the movies Red, White, and Blue and stars Juliette Binoche, Irène Jacob, and Julie Delpy. Kieslowski also directed the films. The story of Blue is about a woman who is coping with the loss of her husband and son. The story of White is about a guy who seeks revenge on the wife who left him. The story of Red is about a model and a judge who never stop breaching the privacy of others.
5. Picnic At Hanging Rock
The British Academy of Picture and Television Arts gave their award to Peter Weir's Australian film. The event that kicks off the story is a spring picnic at Hanging Rock, which takes place on Valentine's Day in the year 1900. During the picnic, three students vanish without a trace. Nobody knows what happened to them, but the case has left a lasting psychological scar on the town, and their families must figure out a way to cope with the uncertainty of not knowing what happened to them.
6. Suspiria
Suspiria is widely regarded as one of the finest examples of Italian horror cinema. The film was helmed by the legendary Dario Argento. Suzy, a dancer from the United States, is the protagonist of this movie. She is accepted into one of the most prestigious dance schools in Europe, where she quickly learns that strange things happen there and that the school conceals a dark secret that has an effect on its students and puts her in trouble. danger.
7. All the President's Men
This film, which was nominated for four Academy Awards and won all of them, is based on a true story and stars Dustin Hoffman and Robert Redford in the roles of the two journalists from the Washington Post who discover the truth about the Watergate scandal. This leads them to conduct an investigation and publish a story, which ultimately results in the resignation of Richard Nixon.
8. Paris, Texas
This award-winning classic from the British Academy of Film and Television Arts (BAFTA) was directed by Wim Wenders, and in addition to having a fantastic narrative, the film is also beautifully shot. This is the story of a man who, after spending years wandering aimlessly, decides to go back to his life and try to reconnect with his son, whom he must help find the mother who abandoned him years ago. Starring Harry Dean Stanton and Nastassja Kinski, the film tells the story of a man who, after spending years wandering aimlessly, decides to go back to his life and try to reconnect with his son.
Other Movies on the List are:
raging bull

Taxi Driver

Talk to her 

Fanny and Alexander

The Last Picture Show

blue velvet

Crime and Misdemeanor

Sex, Lies and Videotapes

The Rules of the Game

Citizen Kane

The Red Shoes

Bicycle Thief

Sunset Blvd.

Salt of the Earth

seven samurai

the street

The Red Balloon

Breathless

viridiana

8 ½

Dr Strangelove

Vertigo

A Trip to the Moon

Nosferatu

metropolis 

m