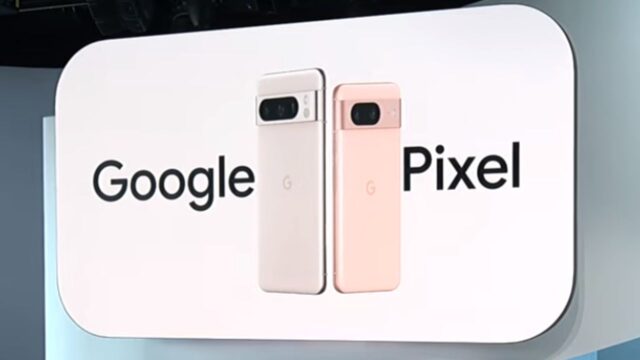 In a major boost to India's manufacturing sector, Google announced plans to start producing its Pixel smartphones domestically beginning in 2024.
The news comes as Prime Minister Narendra Modi's Make in India initiative has attracted global tech companies like Apple, Samsung and now Google to set up or expand manufacturing in the country.
Google Partners with Indian Suppliers for Local Production
Google's senior vice president Rick Osterloh revealed the company's manufacturing ambitions at the 9th Google for India event on Monday. He said the first India-made Pixel phones will be available next year.
To facilitate local production, Google is partnering with leading domestic suppliers such as Lava, Dixon Technologies and Foxconn's India unit. The company will produce Pixel devices at partner facilities across the country.
Google's latest flagship phone, the Pixel 8 launched globally in October, is not yet manufactured in India. But future Pixel models are set to be produced locally starting in 2024.
India Emerges as Global Manufacturing Hub
In recent years, India has rapidly grown into an attractive electronics and smartphone manufacturing hub. The sector's growth accelerated after the Modi government introduced financial incentives under its Production Linked Incentive (PLI) scheme.
The PLI scheme provides subsidies to companies that set up domestic manufacturing. This has drawn major investments from Apple, Samsung, Foxconn and other global giants.
IT Minister Ashwini Vaishnaw noted that nine years ago, India's mobile phone manufacturing was negligible. It has since grown to a $44 billion industry, with $11 billion in exports.
Other firms manufacturing phones locally include Xiaomi, Vivo, Oppo and OnePlus. Apple's latest iPhone 15 lineup is also being produced at supplier Foxconn's India factory.
Make in India to Boost Tech Exports, Job Creation
Experts say Google's entry into local manufacturing signals the deepening of supply chains and skill development in India. Producing Pixel devices domestically will create jobs and boost technology exports in coming years.
Google also announced plans to manufacture Chromebook laptops in India through partnerships with companies like HP.
With its huge workforce and rapidly growing smartphone user base, India is an attractive long-term market for Google's hardware products. Manufacturing the Pixel and Chromebook locally allows Google to avoid import duties, while benefitting from India's low-cost skilled labor.