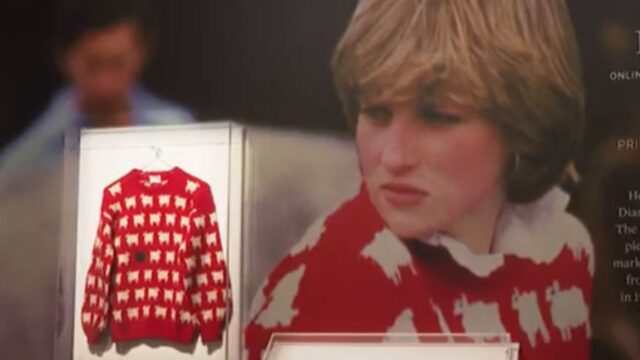 Princess Diana's iconic black sheep sweater has set a remarkable record, selling for a staggering $1.1 million at Sotheby's Fashion Icons auction during New York Fashion Week. This sale represents the highest price ever paid at auction for an item once worn by the late Princess of Wales.
In an official statement released by Sotheby's, it was revealed that the sweater fetched a total of $1.143 million. The bidding frenzy escalated dramatically, with the price soaring from an initial $190,000 to its final remarkable sum, all within a tense 15-minute bidding battle. It's worth noting that the initial estimated value for the knit was set at a much more modest $50,000 to $80,000.
Read More: Lee Movie Review
This impressive sale surpasses the previous record held by Diana's Victor Edelstein aubergine evening gown, which made headlines when it sold for $604,800 in January. The gown, created for Diana in 1989 and also auctioned by Sotheby's, exceeded expectations by fetching five times the pre-auction estimate.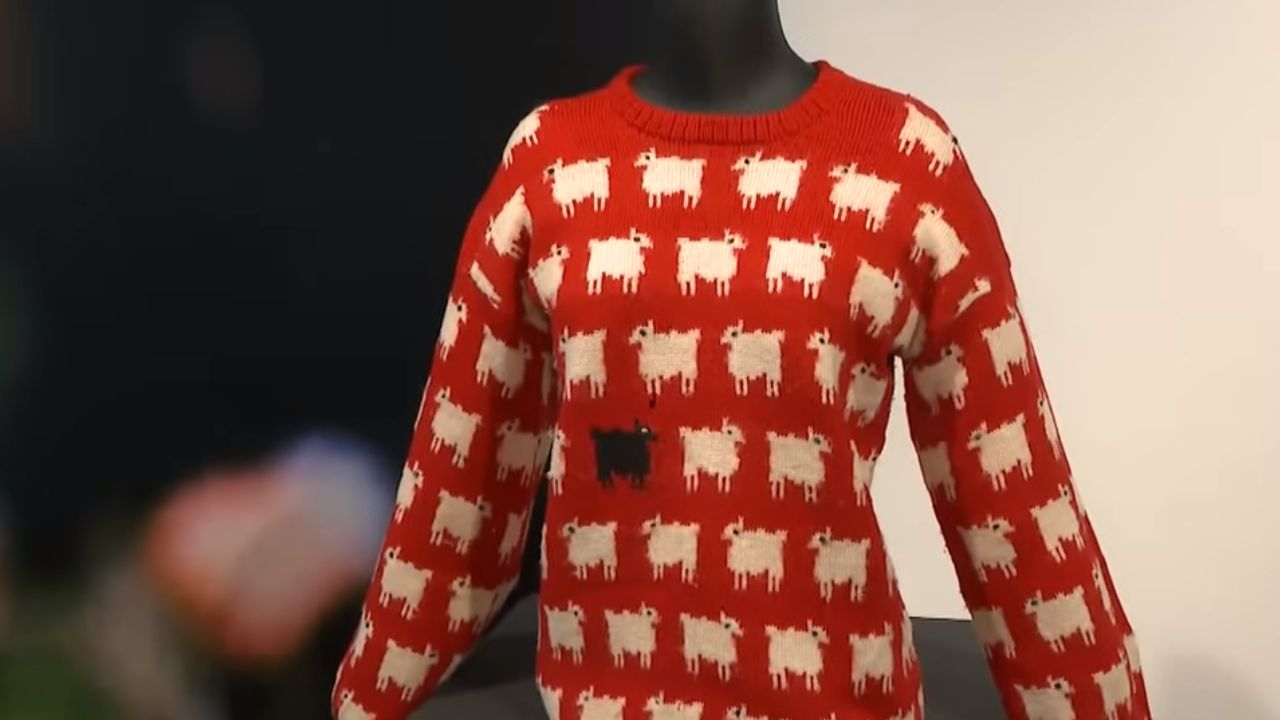 Sally Muir, co-founder of Warm and Wonderful, shared her excitement with PEOPLE, revealing that she watched the auction's thrilling conclusion with her partner, Joanna Osborne. She described the experience, saying, "I went to Jo's for the last two hours of the auction, and we had bucks fizz and sat down with some friends of hers and watched it. Nothing happened for hours, and then it all went berserk in the last 10 minutes. It was nail-biting because it had been stuck at the same level at around $180,000 all day, which we thought was brilliant, and then it just went mad. Everyone just screamed every time it went up!"
As for the identity of the fortunate buyer, Muir expressed her curiosity, stating, "I'm absolutely dying to know who bought the piece. But it's all confidential unless it goes to a museum, and then we might find out. It's kind of frustrating but also quite intriguing because of course, we have been speculating!"
When asked about what Princess Diana would make of this extraordinary sale, Muir shared her belief that Diana would find it quite amusing, remarking, "But it's all confidential unless it goes to a museum, and then we might find out. It's kind of frustrating but also quite intriguing because of course, we have been speculating!"
Read Also: The Little Mermaid
Back in June, Sotheby's made an exciting announcement about the upcoming auction of Princess Diana's iconic sweater. This famous garment gained notoriety when Diana, then 19 years old, paired it with blue jeans to watch Prince Charles play in a polo match in June 1981, just a month before their grand royal wedding at St. Paul's Cathedral in London.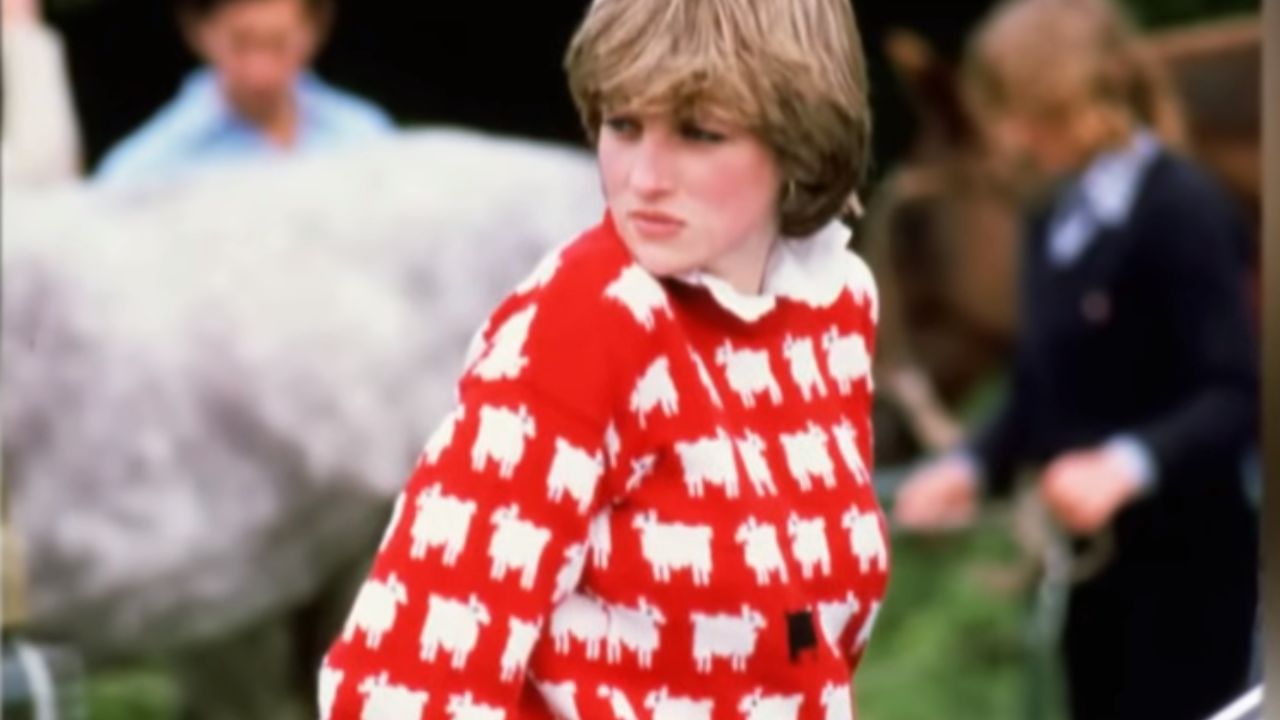 Describing the significance of the sweater, Cynthia Houlton, Sotheby's Global Head of Fashion and Accessories, noted, "It's an obvious metaphor for not quite fitting in. But also, that it's okay to stand out and be different," in anticipation of the auction.
Interestingly, the sweater's journey to the auction block is quite a tale. It was rediscovered over 40 years later by one of the designers behind the British knitwear brand Warm & Wonderful, the creators of this iconic fashion statement.
Shortly after Diana first wore the sweater, Sally Muir and Joanna Osborne, the minds behind Warm & Wonderful, received an unexpected letter from Buckingham Palace. The letter revealed that Diana had accidentally damaged the sweater and inquired whether it could be repaired or replaced. A new garment was promptly sent, and the original, damaged piece ended up being forgotten in storage until Osborne stumbled upon it earlier this year.
You Can Read: The Big Bang Facts
In February, a fascinating discovery unfolded in the attic as Joanna Osborne recounted, "I was up in the attic in February, rummaging through things in search of a pattern. Out of the blue, I spotted an old wine box tucked away in a corner. Inside, there was a red sheep jumper carefully wrapped in a cotton bedspread. It had been remarkably well preserved. It felt like a moment from 'Groundhog Day,' and I thought, 'Could this possibly be the one?'" Excitement filled the air as she examined the cuff, which had clearly been sewn back on. Without hesitation, she called her partner Sally Muir and exclaimed, "I think I've found the actual, authentic Diana jumper!"
Muir chimed in, saying, "We had just sort of forgotten about it."
With conviction, Osborne continued, "We meticulously scrutinized all the photographs of Diana wearing the sweater, comparing them with the one we had just rediscovered. Both of us were absolutely certain that it was indeed the genuine article. Every jumper is unique, so it was quite evident. Without delay, we got in touch with Sotheby's!"
Leading up to the auction, Cynthia Houlton, in an exclusive conversation with PEOPLE, highlighted the unique circumstances surrounding the rediscovery of the garment, emphasizing how it added intrigue and excitement to the sale. She explained, "They very randomly came across this sweater, it's not like they were sitting on this sweater for some period of time and then decided who they should sell it to," referring to Muir and Osborne's unexpected find.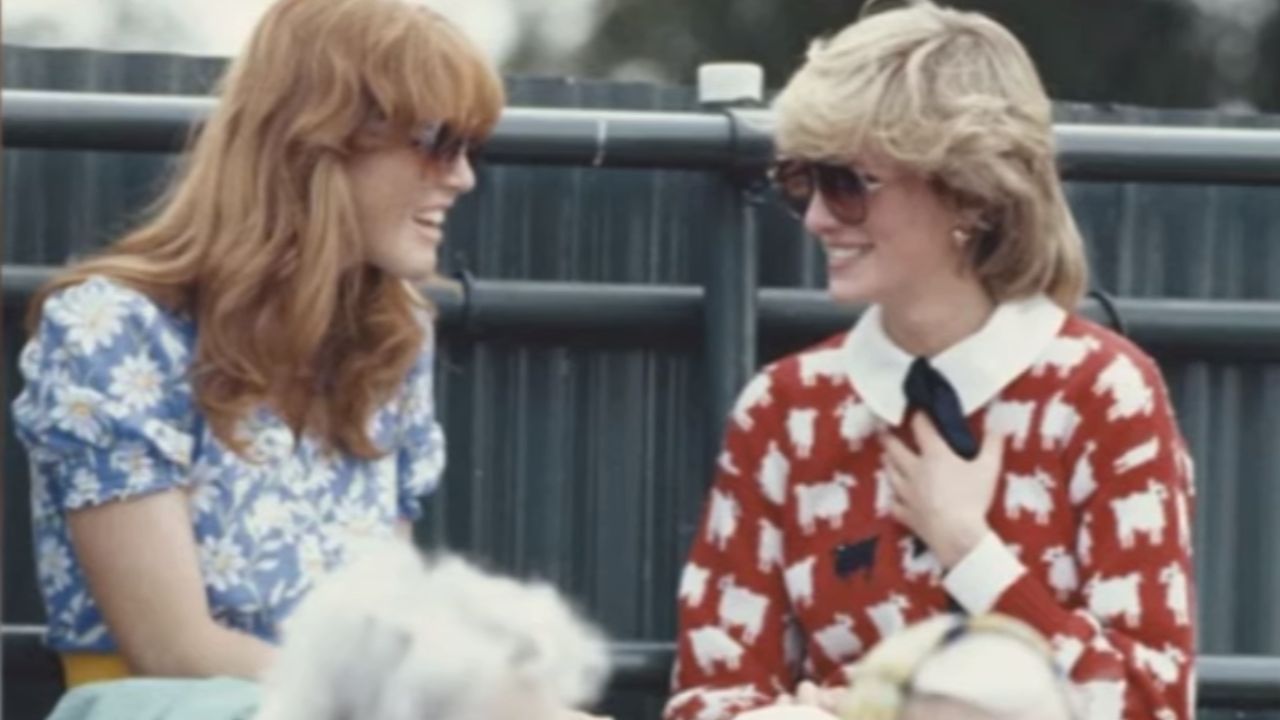 In addition to the iconic sweater, Princess Diana also sported a second version of it during one of Charles' polo matches in 1983. She paired it with a white blouse featuring a black bow and white pants, showcasing her timeless sense of style.
Notably, just last week, three of Diana's exquisite gowns found new owners at auction, collectively fetching around $1.62 million. The auction, titled "Julien's Auctions and Turner Classic Movies Presents Legends: Hollywood and Royalty," took place from Wednesday to Friday in Beverly Hills, with online bidding available.
The auctioned items included a striking red silk Bruce Oldfield gown and two elegant designs by the renowned Catherine Walker, a favorite among royals. The first was a stunning black silk velvet gown with a white silk strapless detail, while the second featured an off-the-shoulder design with a black bodice and a flowing green silk skirt. These exquisite pieces of royal fashion continue to captivate collectors and enthusiasts alike.