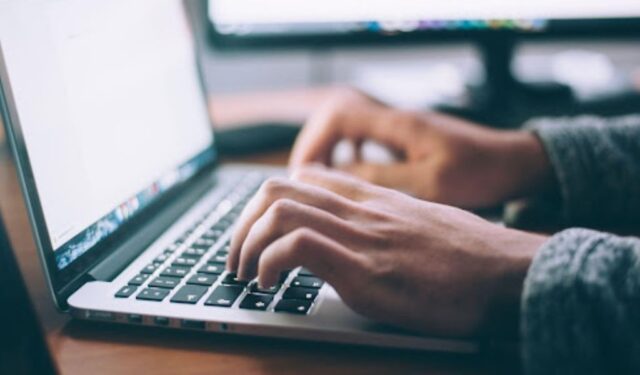 Listen to Podcast:
Social media platforms are the main hubs of online communication. With effective growth strategies and a revolutionary approach to social interactions online, Facebook, Instagram, and YouTube connect real-life associates for additional friendly conversations and interesting public figures trying to build a following in the digital world.
These networks are full of valuable public information, with constant additions and updates from billions of individual users around the world. As dependency on digital software and intelligent hardware only keeps growing, the improvement and the strive for the new revolutionary invention in the IT world pushes all tech companies, even the ones specializing in social media interactions, to broaden their horizons and utilize every bit of information.
Of course, the situation leads to disrespectful and dangerous violations of privacy for users sharing knowledge while communicating on these platforms. Social media companies understand that user data is the most valuable resource in 2022 and do everything to utilize its benefits despite the outrage among internet users and the desire for more humane technology.
Still, the platforms do a lot of good for internet users, providing efficient and innovative ways for communication and digital experiences with friends, as well as thoughtful interactions and marketing opportunities for modern companies. Creating and managing a successful page or account on Facebook or Instagram has become a far more effective and affordable approach to marketing than reliance on TV and traditional forms of media. For businesses that do not deal in consumable and everyday goods, social media networks create perfect circumstances for personalized advertisement.
As companies look for new opportunities to improve and promote products, the public data within the social platforms provide great assistance for a better understanding of the market, current trends, and desires of clients. While not as valuable as detailed private data about the decisions of private users on the internet, these networks have a giant, ever-growing web of interlinked information that businesses love to use for market and competitor research and improvement of company decisions based on a better understanding of surroundings.
Of course, with so much available information, you can employ tens if not hundreds of researchers, and their collecting effort will barely scratch the surface. For successful data collection and analysis, businesses in 2022 use web scrapers. In this article, we will explain the process of web scraping and its use cases for different social media platforms. We will even tackle unconventional choices, such as data collection through a Telegram Scraper. The platform praised and beloved for its privacy is rapidly growing in active users and the abundance of public groups and channels makes Telegram Scraper a great tool for automated data extraction. Of course, the big chunk of research remains on the most popular platforms, such as Facebook and Instagram, but learning to use a Telegram Scraper will prepare you for the future, especially if you are already an active user of the platform.
How web Scrapers Work?
While we do not want to diminish the praise for automation, some web scraper bots can feel underwhelming. For the most part, they extract the HTML code from a web server, the same code that gets rendered in your browser. What makes data collection tools special is the parser which filters the desired information and structures it into a readable and understandable format.
By combining web scrapers with parsers, the final result is an ordered data set that can aid the company in many different ways. Its main use cases are competitor price and discount monitoring, SEO research, and data collection for marketing opportunities.
How to Scrape Social Media Platforms?
Scraping social media platforms is essential for marketing, as the company can utilize the platform and its active users for client outreach. However, most social media platforms use rate limiting to identify and block scraping bots that send more data requests than the average user. Some platforms go heavy on limitations, while some options are much more friendly toward automated data extraction.
Facebook
Facebook is one of the biggest and most attractive scraping targets due to constant user interactions in comment sections for group posts and advertised material. Companies use data scrapers with filtering to identify certain users that may be interested in their products and services as well as check their active groups to identify a potential client base. Facebook already struggles with many automated bots therefore we recommend using a proxy server with rotating options to avoid an IP ban.
Reddit
Reddit is one of the best platforms for the retrieval of detailed opinions about products, services, and many other topics that are relevant to internet users. You can scrape Reddit to identify the demand and dissatisfaction with certain goods offered by you or a competitor and make adjustments to gain satisfied customers.
Instagram
Instagram remains a top platform for marketing deals and the comfortable promotion of products. Use an Instagram scraper to collect information from searches filtered by tags to find the best influencers for sponsorship deals.
Telegram
A constantly growing platform with an emphasis on user privacy, Telegram offers the best structure for automated data extractions. With plenty of groups and information sources that do not shy away from controversy, Telegram is a great scraping choice for opinions of internet users, relevant news, and graphical footage.
Conclusion
Most of the platforms described above use rate limiting to restrict data collection. To enjoy the benefits of public information, make sure to use proxy servers from the best providers to avoid IP bans and continue scraping social media networks.