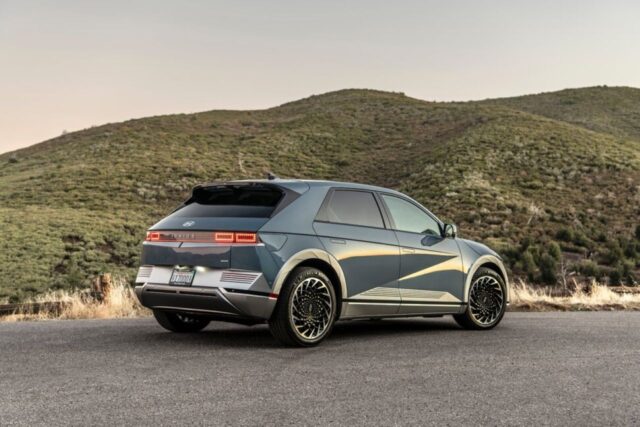 Cheapest electric car 2023 seemed like a distant dream until lately. And the reason is that, even though the rise of these vehicles has changed the auto industry in recent years, their high price was still something to think about when comparing cars with electric motors to cars with internal combustion engines.
Well, top brands on the global market and some new ones are trying to make models that are more affordable so that, along with their other benefits, they are more appealing to consumers. So check out the top 10 Cheapest electric car 2023 here.
Below, we've made a list of the cheapest electric car 2023
1. Jac E10X
More and more people are buying electric cars, and the JAC E10X has become a real standard in the field. This Chinese car is one of the cheapest electric cars you can buy. It has a hatchback shape, is small, and has some interesting features. It only has 60 horsepower, but in Eco Drive mode, it can travel up to 360 kilometers.
View this post on Instagram
READ MORE: Apple WWDC 2023: Most Amazing Features, Versions and Price
2. Zacua MX2
Zacua is a brand of electric cars made in Mexico. Its goal is to give drivers a unique vehicle and a unique driving experience. Your Zacua MX2 has an electric motor and was made so you can drive it in a comfortable way. The electric car has a screen for navigation and Bluetooth so that you can link your phone. The Zacua MX2 type has a trunk that can hold 247.5 liters and a style that is a bit more modern.
3. Zacua MX3
One of Zacua's other ideas is the MX3, a car that is the same size and shape as the MX2 but has a trunk that can hold 487.5 liters more than the MX2. Since the price is the same as the other type, it seems like a very interesting idea that other brands rarely copy.
4. E-Nat
SEV is a company that wants to change the way people move by coming up with a sustainable plan. They make one of the best cheap electric cars that you should definitely know about.
In April, the company showed off the E-Nat, a vehicle that can be used for many different things and blends comfort, technology, and style. Its design is made for 5 people, and it claims to go 419 km on a single charge.
5. Renault Kangoo e-Tech
The electric form of this utilitarian car, which is based on the Renault Kangoo, is made to help people who want a car that can carry a lot of stuff for a long distance.
ALSO READ: Spider-Man: Across the Spider-Verse Review
The Renault Kangoo e-Tech has a 100% electric motor that can go up to 200 km (6 hours) before it needs to be charged again. It can also carry up to 650 kg.
6. Quantum E4
Even though electrification of the car industry is coming soon, the high prices of hybrid and electric vehicles may make them less likely to happen. The Quantum E4, a new cheapest electric car 2023, hopes to be a surprise in this way because it will cost much less than other cars in the same category.
Last year, Foreign Relations Secretary Marcelo Ebrard said, "Today I drove Quantum's new Bolivian electric vehicle. Depending on the setup, the Quantum E4 costs anywhere from $6,200.
7. Chang Li S1 Pro
The Chang Li S1 Pro has turned the world of cars on its head because of how small it is, how it looks, and how cheap it is.
This electric car, one of the cheapest electric car 2023, made by Changzhou Xili Car Industry, is the king of cheap electric cars. It seems like a great choice for people who want to get around quickly and easily.
Even though the Chinese electric car is already being sold on websites like Alibaba and Mercado Libre, the company or the Government Secretariat, which is in charge of auto regulations, has not announced that it has arrived.
8. Renault Zoe
The Renault Zoe is a tiny and nimble electric vehicle that is ideal for navigating crowded metropolitan streets. With a range of up to 238 miles on a single charge, there's little reason to be concerned about getting stranded miles from a charger on longer journeys.
READ ALSO: Is Black Clover Season 5 Release Date Coming In 2023?
The Zoe has a 52kWh battery that can be charged from 0% to 80% in 1 hour and 5 minutes using a quick charger or 7 hours and 43 minutes using a home wall box. The Zoe can be equipped with a smaller battery at a lower cost or with extra DC rapid charging at a higher cost. After being on the market for several years, there are numerous used examples available for a variety of budgets, with used versions presently ranging between £12,490-£27,994.
9. The Nissan Leaf
The Nissan Leaf is one of the most popular electric vehicles on the market right now, which is understandable given its practicality and large interiors. Because the Leaf has been around for a while, there are a number of older used cars on the market that provide exceptional value.
The Nissan Leaf has a 239-mile range and is powered by a 62kWh battery. The Leaf can be charged from 0 to 80% in 50 minutes with a quick charger and in seven hours with a home wall box. Used models sell for a fairly reasonable price ranging from £13,870-£37,784. While older models may be less expensive, current ones offer longer range, faster recharge times, and more features, so if you want better dependability, this is the way to go.
READ MORE: The Day Before Release Date, Beta, Gameplay and More
10. Hyundai Ioniq Electric
If you're searching for an electric car that serves as a terrific budget all-rounder while also including some useful quality-of-life features as standard, such as a built-in sat nav and air conditioning, the Hyundai Ioniq Electric could be just what you're looking for.
With a range of 193 miles and a 38.3kWh battery, the Ioniq doesn't lead the field in any category, but it does offer a versatile, dependable option for drivers looking for practicality and large interiors. The Ioniq can be charged from 0% to 80% in 57 minutes with a fast charger and in six hours with a home wall box. Used models range in price from £21,195 to £39,870, depending on the model's characteristics.