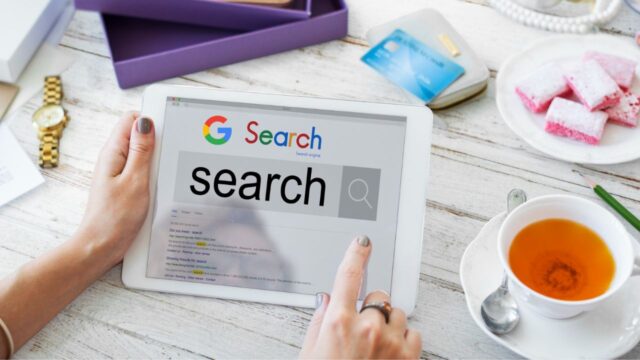 In May 2023, Google jazzed up its tech game by unveiling a bunch of AI-powered upgrades to its existing products. Among these is the Search Generative Experience (SGE) in Google Search – a neat tool that spews out AI-crafted summaries of your search results, making information hunting quicker.
The tech giant is now sprinkling some more magic dust on SGE with a fresh feature aptly named "SGE While Browsing". In layman's terms, it's like having a buddy who skims through articles for you and then tells you the main bits. When you're browsing an article, hit the 'Generate' button, and bam! You get a tabbed view showing the article's highlights. And if you're the curious kind, you can tap on any point and dive straight into that section. Another cool add-on? The 'Explore on page' option where you can find the questions the article tackles and directly jump to the relevant section.
Eager to give it a go? Hold onto your horses a bit. The feature is set to roll out for Android and iOS users via the Google app and will soon make its way to desktop Chrome. Also, remember it's still in its trial phase. If you're feeling adventurous, you can get early access by joining the Search Labs program. But, here's a small catch – the feature works only on articles that don't have that pesky paywall barrier.
Google has also sprinkled a bit more finesse to SGE. Hover over unfamiliar words and the tool will present you with definitions and sometimes even diagrams – perfect for those 'Aha!' moments when you come across something new. Sundar Pichai, the big boss at Alphabet and Google, shared that the response to SGE has been super encouraging. He believes that, before we know it, this might just become the new normal for Google Search. Cool, right?