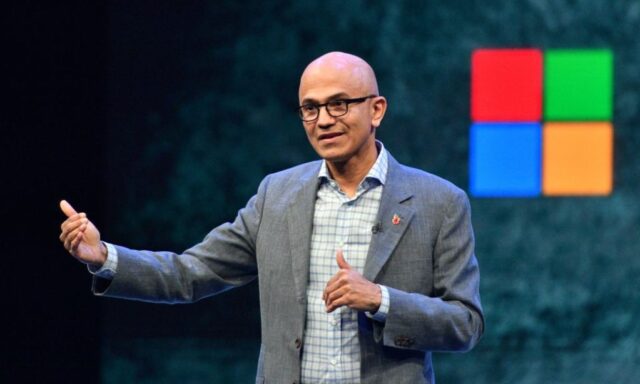 Back in 1995, Microsoft's very own Bill Gates penned a memo, stating that the internet was a massive wave about to reshape the tech landscape. Fast forward nearly twenty years, Satya Nadella, the helm of Microsoft, compares the rise of artificial intelligence (AI) to that very wave, suggesting its impact will be monumental.
Speaking on 'The Circuit With Emily Chang', Nadella reminisced about Gates' memo and said, "It feels reminiscent of that time. AI is going to be massive."
A significant piece of Microsoft's transformative journey with AI is their collaboration with OpenAI Inc., a budding startup. This partnership is turning heads and has led Microsoft to make a staggering $13 billion commitment to the venture.
Sam Altman, the CEO of OpenAI, shared his enthusiasm about the collaboration on the same show, saying, "It's rare for big tech collaborations to gel this well. We're ecstatic about it."
But not everyone's on board with this optimism. Notably, Elon Musk, an original co-founder of OpenAI, has split ways with the company due to some disagreements. Musk feels that Microsoft now holds the reins at OpenAI.
Altman, addressing the whispers about Microsoft possibly buying out OpenAI, firmly stated, "We're not on the market. Couldn't be clearer."
Many believe that Microsoft's backing of OpenAI is driven partly by the looming shadow of Google in the AI arena. Interestingly, the technology behind OpenAI's ChatGPT and Microsoft's Bing chatbot, known as transformers, is a Google invention. Yet, in this AI race, the Microsoft-OpenAI duo is leading the pack, for now.
Drawing a parallel from the past, after Gates stressed the importance of the internet, Microsoft's browser eventually nudged Netscape off the stage, leading to significant antitrust issues. In the present AI scenario, Altman admits that staying ahead won't be a cakewalk, calling the AI domain "incredibly competitive."
Microsoft, on its part, is open to dialogue with governments about maintaining a competitive AI landscape. Nadella, being candid, mentioned that while the tech industry is known for its penchant to hype, he hopes to harness AI in making technology more accessible for everyone.