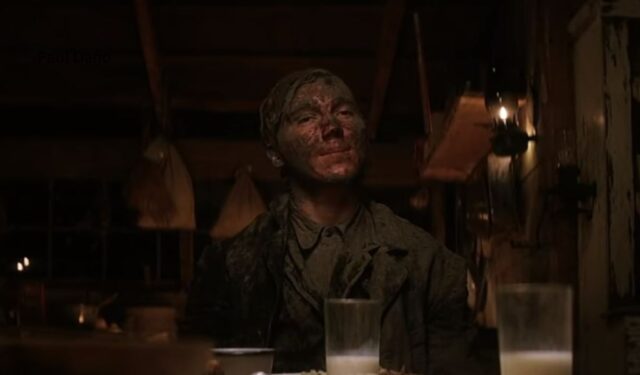 Paul Dano has been a favorite of some of the best directors working today, like Richard Linklater, Denis Villeneuve, and even Bong Joon-ho, for the past 20 years. He has also worked with big names like Matt Reeves and Steven Spielberg in recent years.
Read More: Ant-Man 3 Release Date
The actor has a unique way of bringing his characters to life, which is clear from the first time you see him on screen (as was the case with The Riddler in The Batman ). Here, we tell you about his most important works.
Here are the10 Best Paul Dano Movies
1. Little Miss Sunshine
This movie is a classic from the first 10 years of the 21st century. It won three Oscars, including one for Best Original Screenplay. The movie is about a dysfunctional family that goes on a trip to take a girl to a beauty pageant. Along the way, each member learns something new about themselves. Paul Dano does a great job as Dwayne Hoover, the main character's older brother who decides to keep quiet until he becomes a pilot. It was one of the best things about the movie.
Where to watch: Star+.
2. There Will Be Blood
People have said that this movie is the best one made so far in the 21st century. Daniel Day-Lewis is an oilman who works hard to get rich at the end of the 19th century and the beginning of the 20th. Dano plays two brothers: a man who owns an oil company and a preacher. People have said that the story of the movie is like the rise of capitalism in the United States.
Where to watch: For rent through Claro Video, Prime Video, Apple TV.
3. Ruby Sparks
Among the most effectively dramatic romantic comedies of the past decade. Paul Dano stars as a writer who found instant success with his debut novel but has since struggled to repeat that accomplishment. One day he starts writing about a woman from his dreams, and he soon finds himself falling in love with this made-up person. At one point, though, she "gets off the page" and becomes a real lady, whose appearance and personality are subject to his words. The plot takes a sinister turn when it is revealed that she has an independent and complicated personality (like anyone).
Where to see: N/A.
4. Looper
Looper was well-reviewed and did well at the box office, and it has become one of the most important science fiction movies. Joseph Gordon-Levitt plays a hitman who is sent back in time by criminals from the future to kill people. Things get more complicated, though, when the man is told to kill his future self (played by Bruce Willis). Paul Dano plays a friend of the main character who is also in a tough spot.
Where to watch: HBO Max.
5. 12 Years a Slave
Best Picture winner at the Oscars. Based on the book by an ex-slave with the same name, it tells how two men kidnapped him and turned him into a slave, where he spent 12 years seeing horrible things. The main character is played by Chiwetel Ejiofor, and Dano is a carpenter who often beats slaves with a whip.
Where to watch: Star+.
6. Prisoners
Another great work by Denis Villeneuve. Hugh Jackman and Jake Gyllenhaal are in it, and it's about two young men who are taken from Pennsylvania and the search for the person who did it. The first suspect is played by Paul Dano. Even though he only has a small part, this is one of the best plays he has ever been in.
Where to watch: For rent on YouTube, Google Play, Prime Video and Apple TV.
7. Love & Mercy
Paul Dano shows his versatility in this biopic about Brian Wilson, the Beach Boys' primary songwriter. The actor portrays the musician during his formative years, as he fights with psychiatric issues brought on by drug usage while recording the critically acclaimed album Pet Sounds. Wilson is likewise played by John Cusack, however in a later time in his life, when he has met his wife and been rescued from an abusive producer by her.
Where to watch: For rent on YouTube, Google Play, Prime Video and Apple TV.
8. Swiss Army Man
More greatness from Paul Dano. Playing Hank, a man who becomes marooned on an island and contemplates suicide until a body washes ashore, he gives a powerful performance. After some while, he figures out that the dead guy (Daniel Radcliffe) is actually alive and talking. Together, with his assistance, they attempt to locate a shipwreck or other means of leaving the island. The work presents a seemingly straightforward comedy, yet it delves deeply into the protagonist's motivations and the agony and anxiety he experiences in the real world.
Where to watch: HBO Max.
9. Okja
The Oscar-winning director of Parasite, Bong Joon-ho, made the movie Okja. In it, a girl tries to save the life of her genetically modified pig, which a company wants. It is a criticism of how the meat business is run. Paul Dano plays the leader of a group of animal rights activists who want to use the pig for their own goals.
Where to watch: Netflix.
10. Batman
One of Batman's most recognizable villains, the Riddler (played by Robert Pattinson in this iteration), was cast thanks to the efforts of Paul Dano. Although their time together was limited, the chemistry between them gave us some of the most memorable scenes in the film canon of both characters, and the antagonist was the finest it had ever been.
Where to watch: HBO Max.