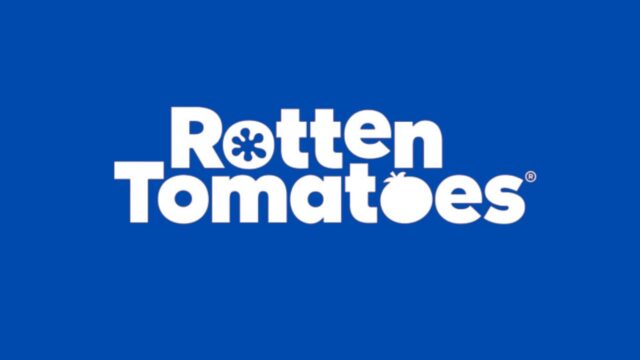 While film and television review aggregator Rotten Tomatoes has already come under fire from creators such as Martin Scorsese, a new analysis expands on why consumers should think twice before following a suggestion from the website.
Vulture published an in-depth exposé earlier today that exposed a PR agency named Bunker 15's attempt to boost reviews for Daisy Ridley's 2018 drama Ophelia. Following the initial reviews, which resulted in a disappointing 46% rating on Rotten Tomatoes (a movie is deemed "rotten" if it falls short of a 60% rating), Vulture reports that Bunker 15 began paying lower-level critics on the website to post positive reviews for $50 a pop, essentially attempting to game the system. The company even persuaded one critic to convert their unfavorable review to a positive one.
As it turned out, the ploy worked, and the money followed: Ophelia rose to a 62% rating, earning the coveted "fresh" classification, and IFC Films announced the following month that it had acquired the picture for distribution.
Bunker 15 refuted the charges, with CEO Daniel Harlow telling Vulture, "We have thousands of writers on our distribution list." A few have set up a system in which filmmakers can sponsor or pay to have them review a film."
Many people, understandably, reacted to the revelation with a mix of shock and anguish about how this could have happened.
And, while Rotten Tomatoes told Vulture that it takes "the integrity of our scores seriously and does[es] not tolerate any attempts to manipulate them," it's an alarming example of how easily critics aggregators like Rotten Tomatoes can be manipulated – particularly when there's a financial incentive to do so.
The Rotten Tomato Economy
According to the Vulture research, Rotten Tomatoes has grown extremely influential, both within the Hollywood industry and among consumers. When it comes to the former, the example of Ophelia is appropriate; when films debut at festivals such as Sundance, as Ophelia did, corporations analyze their response to determine whether or not to acquire those films for distribution. Whether they prioritize economic appeal or future awards glory, how critics and other spectators react to early screenings is important.
Consumers, on the other hand, are a little more evident. A Rotten Tomatoes score may make or break a decision to go to the movies or rent a DVD for some people. While a "fresh" or "rotten" score isn't everything, many people use the percentage to get a fast indication of where their money should go.
at be clear, ignoring the Bunker 15 case, Rotten Tomatoes and other critic aggregators like Metacritic are not at fault for the reviews themselves. However, a "fresh" or "rotten" label might be significant for a picture, so it's simple to understand how this could happen. This latest analysis reveals, sadly, how readily the system may be exploited.
"The studios didn't invent Rotten Tomatoes, and most of them don't like it," filmmaker Paul Schrader says later in the Vulture piece. However, the system is broken. Audiences are more stupid. Normal folks no longer read reviews as they used to. The studios can take use of Rotten Tomatoes. They certainly do."