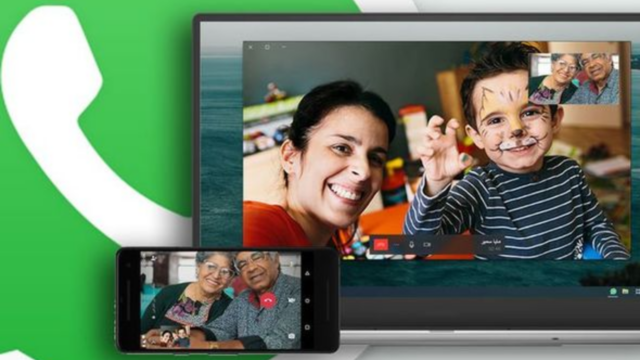 In our ever-evolving digital landscape, communication has gradually transformed to mimic real-life interactions. Think back to the days of phone calls, which then transitioned into text messages. We witnessed the rise of audio formats with voice notes, only to be surpassed by the popularity of video calls today. While the ease of mobile communication is undeniable, have you ever wondered about making WhatsApp web video calls? In this article, we delve into the intricacies of this feature, exploring every detail.
The Journey of WhatsApp Web
Back in 2015, shortly after Facebook acquired WhatsApp, the platform introduced its desktop version – a bridge between the application and your computer through a QR code connection. The prerequisites for utilizing this feature are simple:
A WhatsApp profile
A WhatsApp Web-compatible browser
Once these requirements are met, the process is straightforward:
Access the WhatsApp Web page on your preferred browser.
Launch your WhatsApp mobile app, tap on settings, and select "Paired Devices."
Your mobile's camera will open; scan the QR code on the web page.
Voila! You're all set to converse with your contacts seamlessly.
The Elegance of WhatsApp Web in Tech Sphere
The desktop version offers synchronization with your mobile, mirroring your app's content on the computer screen. The convenience is enhanced further with the multi-device mode, enabling communication even when your phone isn't connected. Plus, you can save sessions for easy access from any location.
Unveiling the Reality
Video Calls on WhatsApp Web While the WhatsApp Web facilitates messaging, voice notes, and image sharing, the burning question remains: can you make video calls? Regrettably, the web version doesn't support initiating audio or video calls. However, there's a workaround.
WhatsApp presents a dedicated desktop app for Windows and Mac operating systems, enabling video calls. By installing this app, you can call your saved contacts for free. The steps are simple:
Ensure your computer has a functional webcam and microphone.
Install the WhatsApp desktop app from the official website.
Initiate a conversation with your desired contact.
Spot the video call icon on the top-right corner and click it.
Permit WhatsApp Web to access your camera and microphone.
Await your contact's response and acceptance of the call.
Once connected, the video call interface opens, allowing seamless interaction.
During the call, mute your microphone or turn off the camera as needed.
To conclude the call, click the red "hang up" icon.
It's noteworthy that group video calls are yet to be introduced to this functionality.
If you want you can check another article on – How to Send Messages on WhatsApp Without Internet
Breaking Down the Feature – Web Video Calls
The inclusion of video calls within WhatsApp Web represents a significant step towards achieving a comprehensive and unified communication experience. By enabling video calls on the web version, WhatsApp is catering to users who prefer the convenience of a larger screen and enhanced functionality while maintaining the familiarity of the platform. This feature brings people closer together, allowing them to share expressions, reactions, and emotions in real-time, transcending the limitations of text-based communication.
Advantages of WhatsApp Web Video Calls
Seamless Transition: With video calls available on WhatsApp Web, users can seamlessly switch between devices without interrupting their conversations. This functionality adds flexibility to communication, ensuring that important interactions can continue regardless of the device being used.
Enhanced Collaboration: Video calls facilitate richer collaboration, making them invaluable for remote work, team projects, and educational purposes. WhatsApp Web's video calls empower users to brainstorm, present ideas, and engage in discussions effectively.
Visual Communication: Non-verbal cues play a crucial role in communication. Video calls allow participants to read facial expressions, gestures, and body language, leading to more accurate and nuanced conversations.
Personal Connection: Video calls foster a stronger sense of connection and presence compared to text-based communication. They enable users to stay in touch with loved ones, regardless of geographical distances.
Making a Video Call on WhatsApp Web
Open your preferred web browser and navigate to the WhatsApp Web official website.
Launch the WhatsApp mobile app on your smartphone and tap the three dots icon in the upper right corner.
Select "WhatsApp Web" from the menu that appears.
Use your smartphone's camera to scan the QR code displayed on the WhatsApp Web page.
Once the QR code is scanned, the WhatsApp Web interface will load in your web browser.
Initiate a conversation with the desired contact and click on the video call icon at the top right of the screen.
Grant necessary permissions for camera and microphone access when prompted.
Await your contact's response and acceptance of the video call.
Enjoy a seamless and immersive video conversation.
Verdict
WhatsApp Web has undoubtedly revolutionized how we communicate, bridging the gap between mobile and desktop experiences. While video calls aren't directly available on the web version, the WhatsApp desktop app comes to the rescue. With the ability to engage in video conversations, you're empowered to connect on a more personal level, transcending text-based communication. As technology continues to evolve, who knows what exciting communication avenues await us in the future? Stay tuned for more updates!