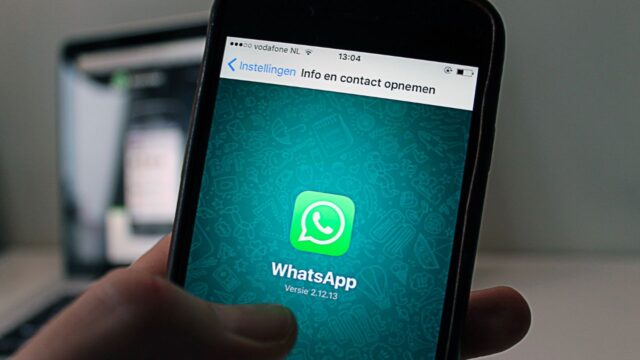 We don't continue our daily life without WhatsApp now a days. So, it becomes very essential to use WhatsApp without internet on phone. WhatsApp is one of the most popular instant message services in the world, but many of us haven't been able to use it because we didn't have Internet.
We can't make or receive calls or WhatsApp texts because we don't have a Wi-Fi connection nearby or we're in an area with poor or no cell phone reception. Often at the worst time possible.
Well, it looks like this will no longer be a problem, since WhatsApp can now be used without an internet connection. Users will be able to send texts through the app without having to connect to a fixed network or have mobile data. From a proxy link, this can be done.
How do proxy servers work?
A proxy server helps a device connect to a computer on a network. This is a link point that takes requests from the client and sends them to the right server. All requests and replies go through the proxy server instead of directly between the computer and the server.
The proxy server can do many different things. It can filter data and keep the network safe from possible threats by acting as a firewall. It can also store copies of the server's replies to speed up requests from other clients. This is called caching. Also, the proxy server can hide the client's real IP address. This gives the client more privacy and anonymity online.
READ MORE: WhatsApp Working on Login Approval Feature for Security
When it comes to WhatsApp, a proxy server is used to make it possible to use WhatsApp without internet on phone even in places where it isn't allowed. The proxy server works as a middleman, letting messages be sent and received through the application even when things go wrong.
How can you use WhatsApp without internet on phone?
Here, we'll show you how to use WhatsApp even when you don't have Internet. We suggest that you save this page or take a screenshot because you won't be able to view these steps while using WhatsApp without internet on phone.
Note: To use this choice, you must have the most up-to-date version of the app and follow these steps on both an Android phone and an iPhone running iOS:
Enter the WhatsApp app.
Go to the "Settings" or "Configuration" section, depending on the operating system you have.
Select "data storage".
Press the "proxy" option and then activate the function.
After that, enter the proxy address (IP) and click "Save".
If the connection is successful, a green dot will appear.
With this it is now possible to use WhatsApp without internet on phone. If this is not the case, it is likely that the proxy used is blocked, so we recommend that you try another and preferably one of better quality.
What are the risks of using a proxy server?
Using a proxy server can help you stay anonymous, protect your privacy, and get around access limits, but it also comes with some risks. Here are some of them:
Security
When you use a proxy service, all your requests and data go through it. If the proxy server is not secure or has been hacked, private information like passwords or personal information could be leaked.
ALSO READ: Top 165 F2Movies Alternatives for Watching HD Movies in 2023
Privacy 
Even though a proxy server can hide your real IP address, you should know that it can also see your data and what you do online. It's important to use proxy sites you can trust and follow privacy rules that have already been set.
Performance
Depending on how good the proxy server is and how much it can handle, it may slow down the Internet link. More latency and slower connection speeds can be caused by the extra data that goes through the proxy server.
Trust in the proxy server 
By using a proxy server, you let a third party handle your data and interactions. To avoid abuse or data leaks, it is important to do research and use proxy services that are reliable and safe.
Before you use a proxy service, you need to think about the risks and how reliable and safe it is. Also, it's important to follow good online security practices, like using encrypted connections and being careful when sharing private information, even through a proxy server.