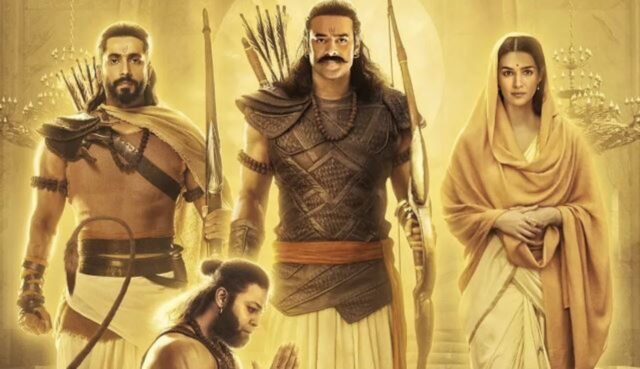 Adipurush film, a contentious version of the Ramayana, continued its slide at the box office on the day 6, with earnings falling between 30 and 35% from Tuesday. Day 6 profits totaled roughly 3.25 crore net, increasing the film's total to around 120 crore net, according to Box Office India. The Telugu version of the film has helped its fortune. If there had only been a Hindi version,
According to Box Office India, the film could have been the "grandmother of all disasters." It should be mentioned that the film did well in its first weekend; nevertheless, the fall from grace began on Monday, when terrible reviews and word-of-mouth took their toll.
In its representation of the Ramayana, Om Raut's Adipurush deviates from tradition. This, along with the film's street-style speech and heavy-handed use of VFX, has been the film's main source of criticism.
Adipurush Box Office Day 6
Last weekend, the makers of the Indian movie announced they would revise some of the dialogues and they have indeed done so, replacing the word "baap" with "Lanka" in this sentence spoken by actor Devdatta Nage as Bajrang in the scene in which Lanka is set on fire – "Kapda tere baap ka, tel tere baap ka, aag bhi tere baap ki, aur jalegi bhi tere baap ki."
Adipurush ticket rates have also been dropped for two days, with tickets available for $150 on June 22 and 23. However, there is a catch: theatergoers will have to pay for the 3D glasses they use.
READ MORE: Stranger Things season 5: Release Date Speculation, Cast and Plot
Prabhas, Kriti Sanon, and Saif Ali Khan play Raghav, Janaki, and Lankesh, respectively, in Adipurush. Sunny Singh, who plays Shesh, joins Devdatta Nage as Bajrang in the major cast.