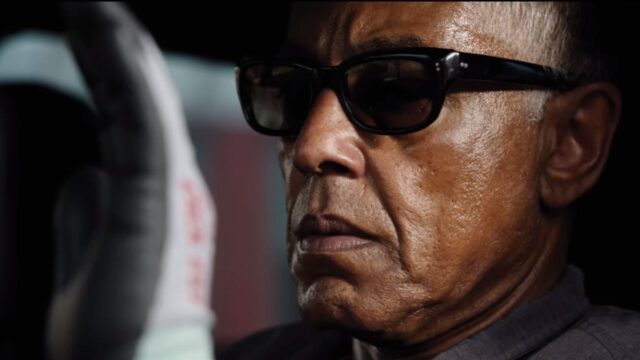 AMC will soon premiere 'Parish', an enthralling new limited crime drama starring Breaking Bad alum Giancarlo Esposito. With its gritty storyline and talented cast, Parish shapes up as a must-watch show for Breaking Bad fans yearning for their next prestige drama obsession.
Esposito Reprises Criminal Kingpin Role
In Breaking Bad and Better Call Saul, Esposito mesmerized as calculated drug lord Gus Fring. His nuanced performance was a highlight of the acclaimed series.
Read More: Rashmika Mandanna Deepfake Controversy Legal Action
Now Esposito is returning to similar territory by headlining Parish as a former criminal pulled back into New Orleans' underworld. His gravitas promises to electrify this morally ambiguous thriller.
Plays Former Wheelman Whose Son is Murdered
Esposito stars as Gracian "Gray" Parish, a family man who runs a luxury car service in New Orleans. But when Parish's son is murdered and his business fails, his criminal past resurfaces.
An encounter with a former partner draws Parish back into the city's violent criminal syndicates. Soon, he is on a collision course with the dangerous organizations he once worked for.
Based on Hit UK Show 'The Driver'
Parish is adapted from the popular British series The Driver, so the foundation is strong. Location filming in New Orleans adds authenticity.
With only six episodes, Parish will be a tight, fast-paced limited series propelled by Esposito's standout performance. Breaking Bad fans know to expect intensity and moral complexity.
Supported by Talented Cast
Beyond Esposito, Parish boasts a talented cast including Bradley Whitford (The West Wing). He plays the public face of Louisiana's business community who secretly runs a ruthless criminal enterprise.
When his activities collide with Parish, expect electric confrontations between the acting powerhouses. The cast and premise promise riveting drama.
Gritty Storyline Will Thrill Crime Genre Fans
For fans of the crime genre, Parish's gritty storyline should deliver on excitement. A reformed criminal forced back into violence is a proven formula for compelling moral dilemmas.
With Esposito in the lead role, Parish already feels like a worthy successor to Breaking Bad exploring ambiguous morality against a bloody criminal backdrop.
Will Scratch the Itch for More Breaking Bad
Since creator Vince Gilligan seems unlikely to revisit the Breaking Bad universe, Parish offers the next best thing for fans. It returns one of the franchise's most captivating stars to similar themes.
Read Also: Game Awards 2023 Nominations
Esposito's awe-inspiring performance as Gus Fring left many wanting more. Parish finally provides the chance to see him command the screen again as an antihero.
Early Footage Builds Excitement
AMC has released early footage that builds major anticipation for Parish's premiere. It depicts Esposito's Parish violently confronting adversaries, promising plenty of action.
Between the charismatic lead, strong source material, and engaging early clips, Parish has all the makings of a stellar crime limited series.
More Details Soon to Be Revealed
While details are still limited, AMC undoubtedly plans to roll out more Parish teasers ahead of its 2024 debut. More cast, plot information and trailers will generate further buzz.
But already Parish seems poised to be a Breaking Bad fan favorite. It has the ideal pedigree and premise to be the next big prestige drama obsession.
Esposito's ardent fans are sure to quickly latch on when Parish hits AMC. With Better Call Saul now concluded, the timing is perfect for this new gritty crime saga from a fan-favorite star.