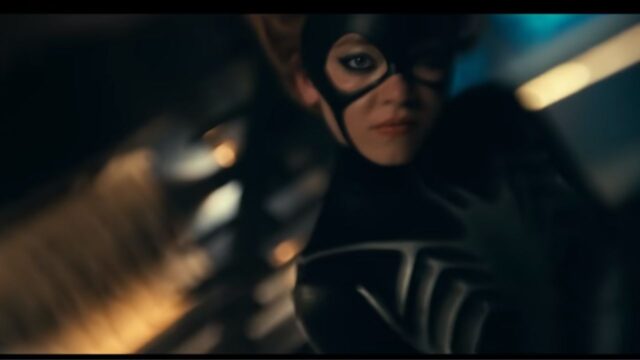 Sony Pictures recently unveiled the adrenaline-filled first trailer for their upcoming comic book thriller 'Madame Web,' starring Dakota Johnson as the titular clairvoyant character. Alongside an impressive female ensemble cast, Johnson takes the lead in Sony's latest expansion of their catalog of Marvel characters.
At the trailer's center is Johnson's commanding performance as Cassandra Webb, aka Madame Web. Webb is a paramedic in Manhattan who discovers she has psychic sensory abilities and a connection to the 'spider world.'
As the trailer depicts, Webb meets and ultimately empowers a team of young women, including Sydney Sweeney as Julia Carpenter, a key future Spider-Woman in the comics. Together, they attempt to help Webb unravel her mysterious past and confront deadly threats in the present day.
Johnson's nuanced portrayal in the trailer exemplifies Webb's complexity as a mentor figure who must train the next generation of heroes. Her leadership stands out as the anchor of this thrilling, female-led ensemble.
In addition to Sweeney as the formidable Carpenter, Webb's squad of newfound heroes includes Isabela Merced, Emma Roberts, and Celeste O'Connor. Under Webb's guidance, each member gains incredible spider-based powers.
The trailer showcases their transformation as they gain confidence in mastering abilities like producing webs and gravity-defying acrobatics. With Webb mentoring them, these rookies embrace their full potential as crime-fighting vigilantes protecting the city.
'Madame Web' marks Sony's continued efforts to capitalize on their licensed Marvel properties by expanding beyond established male-led franchises like 'Venom.' With 'Madame Web,' the studio placed a woman of color at the forefront for the first time.
By spotlighting Johnson and other talented actresses in heroic roles, Sony caters to the underserved female comic book film demographic. The trailer highlights exhilarating action sequences performed by its formidable female leads.
Along with recent hits like 'Venom' and 'Morbius,' 'Madame Web' continues building Sony's comic book universe of interconnected films.
Upcoming projects include 'Kraven the Hunter' starring Aaron Taylor-Johnson and a third 'Venom' installment featuring Tom Hardy. The layered world established in these movies provides opportunities for crossover events and guest appearances down the line.
At the helm of 'Madame Web' is acclaimed director S.J. Clarkson, known for her work on the Marvel Netflix shows 'Jessica Jones' and 'The Defenders.' Clarkson's extensive experience guiding complex female protagonists makes her uniquely suited for this project.
Given its February 2024 release date, Sony clearly has high hopes that 'Madame Web' will draw audiences seeking both escapist action and powerful heroines driving the story. The trailer indicates the film could fulfill that promise and launch a compelling new saga.