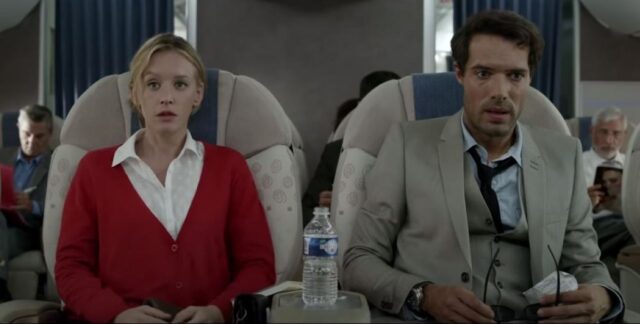 Maybe when you think of best French comedies, the first thing that comes to mind is about laughing. Most people like thrillers, mysteries, and horror movies, but there are many that are great and have a very unique sense of humor, with parts of black humor, tragicomedy, and the absurd that work very well.
Omar Sy, who plays Arsène Lupine in the popular Netflix show, has starred in a few very popular shows that have been nominated for BAFTAs, Critics' Choice Awards, and other awards.
In fact, there isn't a single country that doesn't have at least one funny comedy. Because, as Donald O'Connor's character in the movie Singin' in the Rain said, people just want to laugh, especially when life is hard and the news has an apocalyptic or sad tone, like with the tragedy Titan or the thousands of migrants who died at sea.
READ MORE: Indiana Jones 5 Review and All about the Harrison Ford Movie
After watching all of the best French comedies in one sitting, you can continue with a comedy session to cheer yourself up and end the day in the best way possible.
You can laugh for hours at these best French comedies:
The Intouchables 
This movie, which stars Omar Sy and Francois Cluzet, also brings attention to disabilities, prejudice, and many other important issues. The story is about a paralyzed man who is looking for someone to take care of him and meet his needs during the day. He hires the most surprising person, who not many people trust, and it changes both of their lives.
 La Famille Belier 
This French movie with Karin Viard and Louane Emera is a copy of CODA. Like CODA, The Bélier Family is about a teenager who comes from a deaf family. She is the only one who can hear, so her friends rely on her to talk to their neighbors and other people they know. She wants to go to a prestigious music school and starts working with a teacher to prepare for her audition while trying to convince her parents to let her go.
Deli
This great movie from 1991 is a crime comedy that was nominated for a BAFTA. It stars Marie-Laure Dognac and Dominique Pinon. The story takes place in a post-apocalyptic France where food and other supplies are scarce. There, the owner of an apartment building needs someone to do small jobs around the building, so he hires a clown. The clown falls in love with the owner's daughter, which makes her life harder, while everyone else in the building wonders what's going on.
ALSO READ: Ranveer Singh to Replace Shah Rukh Khan in Don 3
The Triplets of Belleville
This cartoon movie came out in 2003 and was nominated for two Oscars. The movie, which was directed by Sylvain Chomet, is a comedy with some mystery elements. It's about an old woman who asks three sisters who used to be in a band to help her find her grandson after he suddenly goes missing.
Monsieur Ibrahim
In this comedy-drama, one of the most famous actors of all time, Omar Sharif, plays the lead role. This is the story of how a Jewish boy from Paris and a Muslim man who owns a shop became friends. Mr. Ibrahim becomes a kind of guide for the boy, teaching him that they are not as different as the rest of the world wants them to think and that having different beliefs does not make them enemies. That's why the movies is one of the best French comedies.
Le Diner de Cons
This movie is on many lists of the best French sitcoms from the last few years. The movie came out in 1998, and Thierry Lhermitte and Jacques Villeret are the main characters. A group of friends plans a special dinner where each person must invite a "fool" to make fun of. The idea is to try to outdo the others with the perfect guest, but Pierre, one of his friends, meets a guest who turns the game around and becomes the perfect person to help him solve his problems.
DON'T MISS: 10 Best Gerard Butler Movies and Where to Watch
Amélie
This famous movie, which was nominated for 5 Oscars, is about a woman named Audrey Tatou. Amélie is a young woman who works as a waitress and lives in a world full of dreams. She decides to become a kind of hidden heroine by doing small things to help the people around her, while also trying to find love and a partner with whom to share her story.
The Specials / Hors normes
In this emotional comedy, Vincent Cassel and Reda Kateb play Malik and Bruno, who have spent their whole lives taking care of very special children. The two are behind an organization where they help people from poor areas become caregivers and learn how to work with children and teens with severe cases of autism. This gives them the chance to hear inspiring and inspiring stories.
Love is in the air
Nicolas Bedos and Ludivine Sagnier, who starred in the Lupine series, are both in Love is in The Air movie. It all starts when a lawyer named Antoin boards a plane from New York to Paris and realizes that the woman sitting next to him is his ex-girlfriend. This gives them a chance to talk about their relationship, talk about the problems that caused them to break up, and try to decide if they should get back together or stay apart.
Samba
In this movie, Charlotte Gainsbourg and Omar Sy play a Senegalese man who has lived and worked in Paris for almost a decade. When he gets arrested, he meets a woman who tries to help him with his legal problems while she is also dealing with her own personal problems and a burnout case. Even though they are very different, they both know that they can learn a lot from each other.
The Heartbreaker
It will make you laugh and cry. Vanessa Paradis and Romain Duris play the main roles. The movie is about a man who has a business where people hire him to break up relationships. A rich man hires him to stop his daughter from getting married, but he only has one week to fall in love with her and convince her not to get married. As time goes on, he starts to feel something for her, which makes things harder.