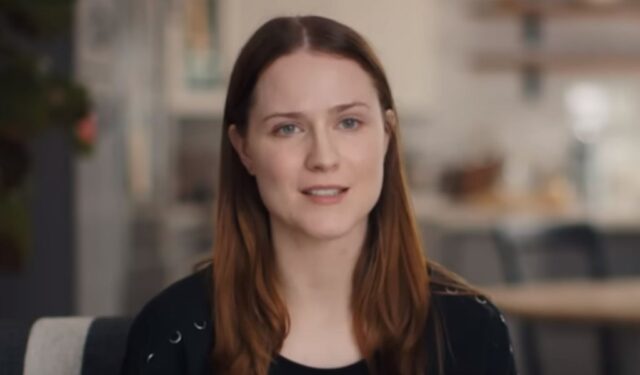 Listen to the Podcast:
Evan Rachel Wood is part of the group of child actors who managed to become successful adults, gradually evolving and choosing projects with which they could transition to adult life in the cinema.
Now, Wood is an Emmy nominee with several dozen movies to her name, plus she was cast as the lead in Westworld, the hit HBO series based on the 1970s film, where she plays a robot who, after suffering all kinds of abuse by humans, rebels against her creators and joins others like her to try to win her freedom.
His first film project came in 1997, after several made-for-TV movies. He eventually got to work alongside Sandra Bullock, Nicole Kidman, Cate Blanchett, and other great actors and directors.
Her most recent project was in the film about the life of Weird Al Yankovic, where she played Madonna, but she has many other films of all genres that have taken her to the top and that you have to see to know a little more about her.
Evan Rachel Wood and her Best Movies
1. Practical Magic
Here, Wood stars as the daughter of Sandra Bullock and niece of Nicole Kidman, who are witchy sisters who grew up with their aunts. They come from a family that has a curse and is rejected by many of their neighbours, but everything changes when one of them gets into trouble; she must get away from an abusive lover, and she is compelled to approach the female members of her family for assistance. Communities finally get rid of him for good, and in the process, manage to shift people's perceptions of how his family is perceived.
2. Digging to China
This was Evan Rachel Wood's first film project, in which she appeared alongside Kevin Bacon. The protagonist of the narrative is a ten-year-old girl who lives with her mother and sister in a small town. Together, they are in charge of running a hotel in the town, and this is how the child meets an older woman who visits the motel with her disabled son. The girl, Harriet, had been wanting to leave town, and as she makes friends with the other guests, she decides to put her escape plan into action and leave that location.
3. Weird: The Al Yankovic Story
Daniel Radcliffe and Evan Rachel Wood star in this comedy film based on the life of Weird Al Yankovic. The story is a kind of cartoon where it tells how Al became a musician, how he created his famous parodies of famous songs.The relationship that he had with Madonna, but everything is played out to its most absurd conclusion. The narrative functions as a type of parody in which the facts are blown out of proportion and some bizarre aspects are included, such as an abduction plot and references to Pablo Escobar.
4. Across the Universe
This film, which is based on some of the most well-known songs ever recorded by The Beatles, stars Wood, Jim Sturgess, and even Salma Hayek in a brief cameo appearance. The protagonist of the novel is a man from Liverpool who moves to the United States in order to pursue a career as a musician. Once in the United States, he is confronted with the realities of the Vietnam War and begins a relationship that has the potential to alter all of his ambitions.
5. Kajillionaire
In this crime comedy starring Wood, Richard Jenkins and Debra Winger play the roles of the woman whose parents are criminals and who raised her to be a skilled thief. However, her entire life begins to change when her parents decide, for one last project, to invite a stranger to join their plan and help them pull off their biggest heist to date. Wood portrays a woman who is the daughter of two criminals who raised her to be a talented thief.
6. The Wrestler
This movie earned two nominations for the Academy Awards, and its cast included Mickey Rourke, Marisa Tomei, and Evan Wood. Darren Aronofsky's film The Wrestler tells the story of a man who had a brilliant career as a wrestler in his younger years but is now working as a clerk in a supermarket and is attempting to rebuild his relationship with his daughter. But just as he is about to give up hope, he gets an invitation to a battle that is both an attempt at vengeance and a final chance for him to prevail over his formidable foe from the 1980s.
7. The Missing
Starring Tommy Lee Jones, Cate Blanchett, and Evan Wood, this film takes place in the 1800s and tells the story of a New Mexico woman who is a doctor and lives with her two daughters. Still, she is forced to ask for the help of her father when his eldest daughter is kidnapped by an Apache warlock, making a perilous journey across the country to try to rescue her before it's too late.
Other Evan Rachel Wood Movies
8. Frozen II
9. Into the Forest
10. Barefoot
11. king of California
12. The Ides of March