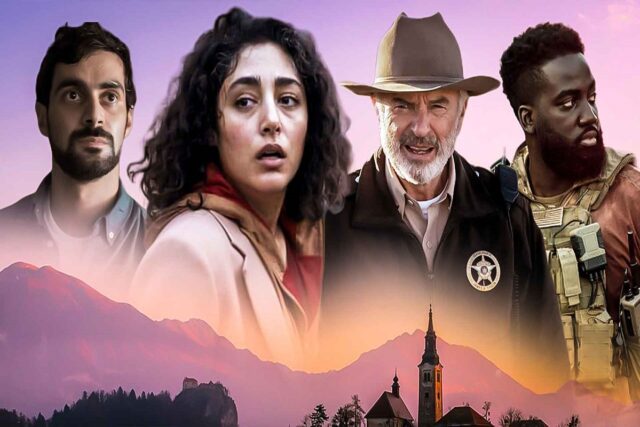 Listen to the Podcast:
Do you wish to learn about Invasion season 2? The first season of the massive Apple TV+ science fiction series "Invasion" blends the classic tale of an alien invasion with intimate human views.
From a Long Island immigrant family to the Japanese space program, numerous characters witness the drama and action unfold. While everyone struggles to make sense of the situation and lives in the face of an incomprehensible worldwide threat, the audience is on the edge of their seats.
Invasion season 2 focuses on the first stages of what appears to be a horrific, planet-spanning conflict with the unknown invaders. Thus, it is only natural that fans are anxious to see how the situation evolves. The Invasion season 2 on Apple TV+ has been officially renewed (via Deadline).
Is Invasion Season 2 Confirmed or Canceled?
There will be an Invasion season 2. A second season of the television program Invasion was ordered in December 2021.
Apple provided the show Invasion on December 8, 2021. Hence, Invasion season 2 will soon be available on Apple TV+. Let's see what the future holds.
Invasion Season 2 Quick Info
| | |
| --- | --- |
| Season:  | Invasion |
| No. of Seasons: | 1 |
| No Of Episode: | 10 (season 1) |
| Status: | Renewed |
| Created by: | Simon Kinberg, David Weil |
| Genre:  | Drama, Fantasy, Sci-Fi |
| Cast: | Golshifteh Farahani, Shamier Anderson, Shioli Kutsuna |
| Production:  | Genre Films, K Films, Platform One Media |
| Country of Origin: | United States |
| Origin Language:  | English |
| Available Languages:  | English |
| Next Season Release Date: | Not Yet Confirmed |
| Available On: | Apple TV+ |
Invasion Season 2 Release Date Predictions
The release date for Invasion season 2 has not yet been set, despite the fact that a second season was confirmed towards the end of 2021.
The Invasion season 2 began production in the United Kingdom and South Africa in January 2022, with KFTV reporting that filming would continue through "late summer." Given no reports of production delays since then, it is safe to assume that filming for the second season of Invasion has been completed.
If Invasion season 2, like the first, has a seven-month post-production period, Invasion season 2 will likely premiere in the spring of 2023 or later. In the near future, an official release date will likely be announced.
Read More: Holding Season 2
Invasion Season 2 Plot Speculation
Invasion season 2 will continue the story of the aftermath of the ongoing and pervasive alien invasion.
Not only does Ward locate what appears to be a second spaceship on the beach, but Mitsuki also appears to spot something related to the JASA system, indicating that there will likely be further alien invaders in season 2.
The effects of Ahmed's death on his wife, Aneesha, and his family will be examined in Invasion season 2 now that he has passed away. Despite narrowly avoiding death, there is also the fact that Casper has a magical connection with the aliens, which will be crucial to the plot going ahead.
In an interview with Collider, showrunner Simon Kinberg also shared a peek at Invasion season 2. As we've talked about and anticipated, the number of characters will increase as the seasons proceed. He indicated there would be additional primary characters.
There would be a great lot more secondary characters interacting with the heroes of Season 1. There would be opportunities for character rehabilitation, actual impediments to their progression beyond the first season, breakups, reunions, new loves, and lost loves. In future seasons, I'd like to examine a multitude of topics."
Read Also: Black summer season 3
Invasion Season 2 Cast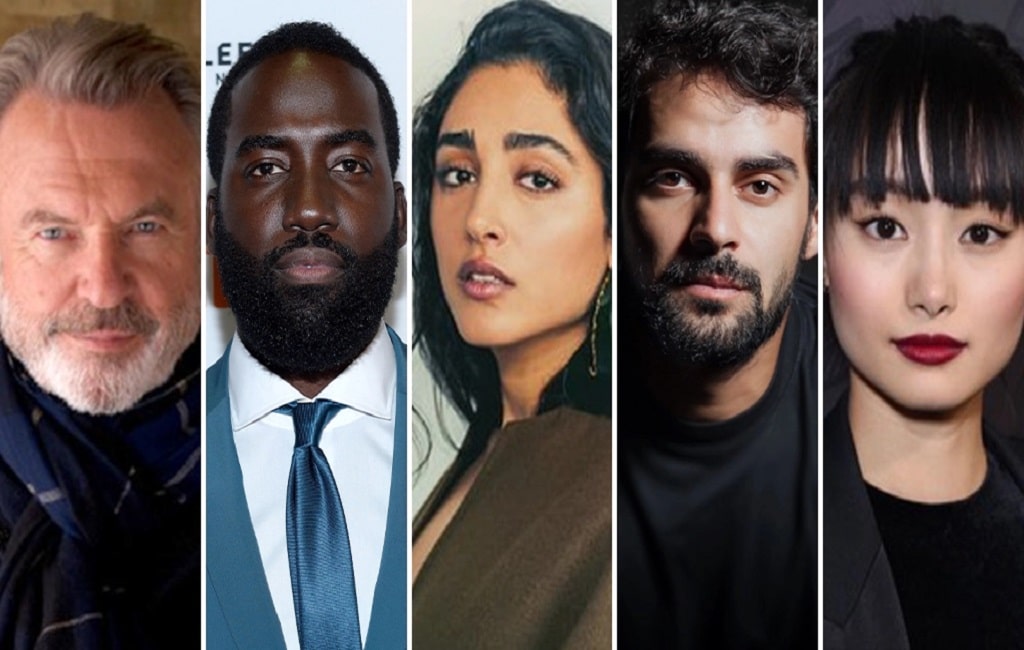 Several Invasion season 1 character perished and will not return due to the series' primary emphasis on an intergalactic war and alien invasion. Nevertheless, the rest of the cast from the first season will return, including the following:
Golshifteh Farahani as Aneesha Malik

Shamier Anderson as Trevante Cole

Shioli Kutsuna as Mitsuki Yamato

Billy Barratt as Casper Morrow

Firas Nassar as Ahmed Malik

Tara Moayedi as Sarah Malik

Azhy Robertson as Luke Malik

India Brown as Jamila Huston

Daisuke Tsuji as Kaito Kawaguchi

Rinko Kikuchi as Hinata

Shingo Usami as Akira Hashimoto

Tamara Lawrence as Learah

Paddy Holland as Montgomery Cuttermill

Togo Igawa as Ikuro Murai

Max Fincham as Jerome Hall

India Jane Francis as Poppy Rees

Louis Toghill as Darwin Charles

Cache Vanderpuye as Alfie Ademura

Isla Johnston as Lucy Spencer

Stanley Lane as Rupert Bailey

Aiyana Goodfellow as Fara Aminah

Issac Heslip as Liam Davies
The Talks On Social Media About Invasion Season 2
Popular Apple television series The Invasion reportedly has a $200 million budget. The debut of The Invasion season 1 was in 2021. So, fans eagerly await the second season. According to several enthusiasts, they subscribed to Apple TV, especially to watch Invasion. Everyone is incredibly excited about the upcoming season of Invasion.
A fan's tweet indicates that "The focus is on each storyline, and each provides a complete picture of what is occurring. I adore ignorance; it is the small mystery box we refuse to open. I recently completed Invasion and stayed up too late to finish it.
It explores a variety of intricate human topics. Besides, I appreciate its length. I appreciate how difficult it is to spot aliens. The audience's enthusiastic reception to the first season reveals their eagerness for the upcoming installment.
Also Read: Reacher Season 2
Invasion Season 1 Review
Critics praised The Invasion's first season. Invasion season 2 of the tv series Invasion is expected to have an enormously positive audience response. Mitsuki seizes a satellite station and intends to establish communication with outer space near the end of the first season of the television series Invasion.
Finally, Caspar exposes a curious reality, prompting him to believe he is connected to the invasion. The jet then touches down in Trevante, but his journey home has only begun.
On the other side, Jamila and Caspar brave the streets of London to interpret his secret. Mitsuki eventually becomes determined to contact the Hoshi 12 before it's too late, while the military detains the Maliks and Caspar, who take a gamble that could cost him his life.
Read Also More: The Society Season 2
Frequently Asked Questions (FAQs) about Invasion Season 2
Where Can I Watch the Shows?
Apple TV+ offers the television program Invasion. Apple TV+ will also provide access to Invasion season 2. On Apple TV+, each episode of Invasion season 1 is accessible in high definition. We will add new details to this page as they become available.
How Many Episodes of Invasion Are There?
There are ten episodes of the television program Invasion. We expect there will be ten episodes. Let's see what the future holds.
Where is The show filmed?
The Invasion season 2 of Apple's character-driven sci-fi television series Invasion has begun pre-production in a gleaming new UK studio, with a five-month shoot spanning the UK and South Africa. The first eleven weeks of production will take place in Enfield, north London, at the OMA:X Film Studios.