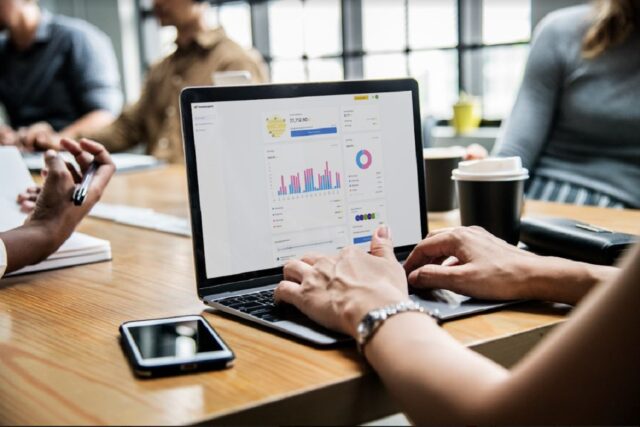 The internet has long been indispensable when looking for a job, advancing your career, or identifying various alternative earning opportunities. 
And while some of these opportunities require a clear set of skills or experience, there are ways to earn money without neither – in fact, 2023 will present the world with alternative earning opportunities so abundantly, that anyone will be able to find something fitting. 
Let us examine the different ways of generating income online in 2023. 
1. Freelancing
With freelancing, you can take different jobs either on a contract or on a project. As a freelancer, you alone decide on what sort of work exactly you will do. Most popular freelance activities include translation, graphic design, web design, and content writing. But if you think you possess the skills and experience that could benefit someone else, put them on offer and give it a shot. Once you've determined the potential area for your freelancing activity, all that's left is to choose a platform for advertising your services and receiving bids. Have a look at this article to look over your options.
2. Affiliate Marketing 
Affiliate marketing allows you to promote and sell other people's products. In return, you earn a commission on each item sold. You can choose to partner with any company that has an affiliate program. This should not be hard to do, since affiliate marketing often contributes to a large bulk of companies' revenue, making it a desirable way of attracting new partners.
3. Creating an Online Course
The internet is the go-to place to share your knowledge with an audience in need of guidance on a specific subject. If there's something you're good at, create a course around it and sell. For example, you can create a course on how to do the interior decoration. You start small and only distribute the course within your circle. Later on, you can further advance your reach and try offering them to a broader audience.
4. Selling Stock Images
You can take photographs and sell them as stock images online. Alternatively, you can design new abstract images yourself and do the same. If you love photography or graphic design, this can be a great way to monetize your skills by investing minimal time. 
5. Blogging 
Blogging is more popular than ever these days. Statistics show that there is an estimated of 572 million blogs worldwide. Likewise, 77% of all people read blogs online. There are also many ways you can start making money online when you own a blog. First, determine your niche and select your preferred content management system for building the blog. To make money, sell physical products or services on your blog. Include affiliate links and allow sponsored posts as well.
6. Publishing an eBook
Instead of creating a course in video format, you can publish an eBook. Research your topic of focus and put down your ideas. Ensure that your ideas are accurate and error-free. Then, format the text properly and design a book cover. Once it's all set, you can start selling. 
7. App Testing
Some websites pay you for testing the functionalities of apps and websites. You can do this from the comfort of your apartments for rent in Thousand Oaks, CA. Testing android apps or websites have no stress and does not consume time. You receive a payment for every test you carry out.
8. Rent out your spare room
List your unused room for rental. Guests can also rent unused rooms or houses while on vacation instead of checking in to hotels. Share pictures of the house, the room, the rental amount, amenities, and the location, and publish your offer on one of the numerous rental websites, such as Airbnb. 
9. Rent out your car
Instead of letting your car stay idle in the garage, you can rent it out. There are apps you can place your car on for rental. These apps pay you for the amount of time your car is used. They also take care of the maintenance of the car.
10. Sell stuff on e-commerce stores
If you have items like bags, clothes, phones, etc. that you no longer need, you can sell them in e-commerce stores. You can also buy these items on other e-commerce or local stores and resell them. The e-commerce store you sell on will help you with tax, sales, payment, and other important stuff. Most sites are easy to use and set up, as they have several drag-and-drop templates. These templates are easy to customize to suit your brand.
The internet offers multiple opportunities you can take advantage of. To identify which of them suits you best, first ask yourself what you're good at and what resources are currently available to you. Never before have there been that many options to choose from when it comes to earning some extra cash, so show a bit of creativity and you will be rewarded eventually.