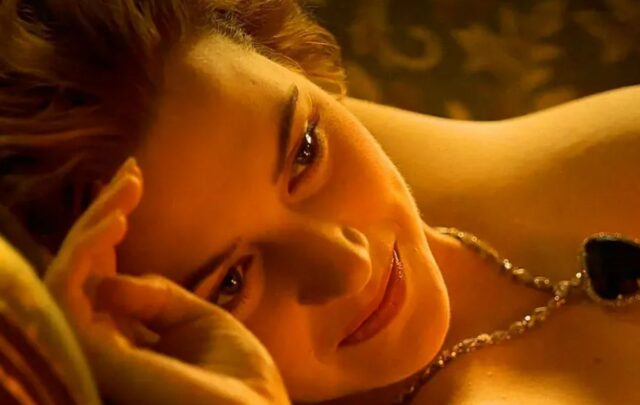 Film nudity isn't just meant to make you squirm in your seat, shock you, or make you feel uncomfortable. Sometimes it's a great way to tell something important about the story and characters, and sometimes it's a way to rebel against authority and censorship.
Many people think that nudity in movies is just a way to sell them by making them more sexual or morbid, but the truth is that nudity has been a big part of the history and culture of movies, and a few of them have become classics because of it. time went by Some of them helped move the cinema forward, while others changed the culture and pushed the limits so that more people could do it and break the rules of decency that kept many things from being shown on the screen.
There are many different kinds of nudity in the history of film. Some are brutal, like the rape scene in Irreversible. Others are funny, like all the gags in the gauze in American Pie. Still, others are iconic, not just because of how they were made, but because of what they mean and stand for.
When you go to the movies, sometimes you expect to see a full frontal shot, and sometimes you have to blindfold the kids (or get away from your mom who is sitting next to you), but we can't deny that some of the most famous scenes make the movies that much more memorable.
Here are some of the most important and Best nudes in Movies:
1. Janet Leigh in Psycho
Alfred Hitchcock was the only director who could kill off his main character in the first few minutes and still make a great movie. The scene in the shower where the main character is killed was a turning point in the history of movies. Even though it wasn't exactly explicit, it caused a lot of controversies because it broke the censorship code, which said that all kinds of sexual situations and scenes were not allowed.
2. Phoebe Cates in Fast Times at Ridgemont High
In this movie, when Phoebe Cates gets out of the pool and takes off her red bikini, it's likely that every teen in the 1980s had a sexual fantasy about it. This turned out to be one of the most famous scenes in the movie. It's also one of the most famous scenes in movie history, and a lot of people know about it even if they don't know which movie it's from.
3. Milla Jovovich in The Fifth Element
This one also has one of the most famous naked scenes in sci-fi movies. This happens when, in an effort to save the world, the authorities use the DNA of what they think is an ancient being to make a "weapon" that can stop a huge meteorite from hitting the planet. However, the "weapon" turns out to be Miley Jovovich, who looks naked (because no one is born with clothes) and surprises everyone. She is later covered with white bandages that leave a lot of skin exposed.
4. Basic Instinct 
Catherine Tramell (Sharon Stone), who is investigating the death of her boyfriend, crosses her legs in a scene. She does this to seduce and scare the detectives who are looking into the death. Tramell does this to gain power and control, but also to make the detectives helpless and get what he wants.
5. Eva Green, Louis Garrell, and Michael Pitt in The Dreamers
Bertolucci's movie is a celebration of the youth of the 1960s, France, cinema, and bohemian life. One of the most famous scenes is when Eva Green gets into the bathtub with her brother and her new friend. They are part of a kind of incestuous trio that is always trying to make other people uncomfortable.
6. Kate Winslet in Titanic
Winslet ends up striking a (metaphorical) blow to his affluent family by removing his clothing in order to be painted as a "french girl." This is likely one of the most famous sequences in film history. According to some accounts, James Cameron drew the image that scandalized Rose's fiancé.
7. Michael Fassbender in Shame
Michael Fassbender's frontal nudity in Shame was shocking and surprising, but it was an important part of the movie, which is about a man who can't control his sexual addiction and whose life is falling apart because of it.
8. Julianne Moore in The Big Lebowski
The Big Lebowski isn't a sexy movie. Instead, it's a surreal story about mistaken identities and strange characters. It also has its own nudity (sort of), when Julianne Moore appears out of nowhere hanging from the ceiling wearing almost nothing. This leaves The Dude speechless and makes for a fun scene.
9. Little Children
Kate Winslet has another famous naked photo, but this one is different from the one on Titanic. Little Children by Todd Field is a story about frustration, boredom, and the need to feel wanted. In this story, Winslet's character, a typical mother of a family, starts a sexual relationship with the father of one of her children. Her daughter's friends are looking for places where they can be together in secret, which is part of what makes them so attractive. The nudist scenes in this movie are important because they show real people and bodies that aren't perfect.
10. Under the Skin
In this disturbing science fiction movie, Scarlett Johansson plays a mysterious woman who travels the roads looking for lonely men. She seduces them and gets them to come with her by promising them a sexual encounter, which turns out to be something else. dark and macabre. The movie isn't exactly sexual or explicit, but it does show Johansson's character slowly taking off her clothes, which is part of the "ritual" she does to her victims.
If you are interested
You can also read: Adult Video Chat Industry, Magic Mike 3, Thunderbolts, Altered Carbon Season 3, Best Gerard Butler Movies, Top 3 Places to Visit in India, Reaper 2 Trello, Hasbulla Magomedov Net Worth, The Flash season 9, Enola Holmes 2, Locke and Key Season 4, Amazon Prime November 2022 Schedule, Holding Season 2, Hannah Kepple net worth, Coby Bell net worth, Quiet BPD, PCNOK, Dana Perino Net Worth, The Conjuring 4, Henry Cavill Style, Best Movies on Star+, Andrew Tate net worth, Jack Ryan Season 3, Riverdale Season 7, Guardians of the Galaxy Christmas Special Cast, Knock at the Cabin, Top Disturbing Movies on HBO Max, Let The Right One In, Mr. Harrigan's Phone Netflix, Alia Bhatt on Dimple Kapadia,
Also, you can read
Best Thriller Series on Netflix, Google Pixel Buds Pro, The Rings of Power: Elves, Olivia Colman Movies, The Legend of Zelda: Tears of the Kingdom, Kengan Ashura Season 3, iZombie Season 6, Knives Out 2,  Couchtuner,  Openload, The Rings of Power: Who is Theo, Wcoforever,  Andor Star Wars Cast, Vikings Season 7, Movies with Fainting Scenes, TweakDoor, Best Crime Series of the 21st Century.
Amazon Prime Release Date September 2022, The Rings of Power Villain,  Dynasty Season 6,  Gramhir,  F2Movies, Elton John and Britney Spears, Realistic Driving Games,  5movies,  MetaZoo,  SmiHub. Homewyse, Best Inspirational Movies, Saddest Movies, Black Mirror season 6, Tatiana Maslany, Who is Alicent Hightower, Baki Season 5, Thor, Love and Thunder, Best Sebastian Stan Movies, Daredevil Season 4, Best Ben Affleck Movies, Instastories, Latina Creators on Disney+, Overlord Season 5, Satanic Panic Movie, iOS 16 Beta, 6streams, 8 Nazi Hunters Movies, Streameast, Best Grail Watches, Emerald Chat, 365 Days 3, House of the Dragon, IFVOD, NFL Streaming Sites, Google TV App, Meta Launches, AniMixPlay, and Jilo Virals.