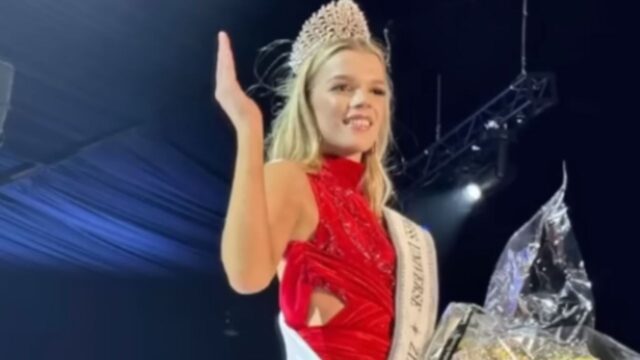 Brooke Bruk-Jackson was recently crowned Miss Zimbabwe 2023, but the 21-year-old model has faced harsh criticism and backlash because she is white. Zimbabwe is predominantly black, and some citizens feel Bruk-Jackson does not properly represent the country due to her race.
Immediate Criticism Over Skin Color After Historic Win
Bruk-Jackson made history by becoming the first Miss Zimbabwe to participate in the Miss Universe pageant since 2001. But shortly after her groundbreaking victory in September, she was met with a wave of racial criticism on social media.
Many people commented that as a white woman, she did not truly represent the average Zimbabwean woman. Some remarked she was only born in Zimbabwe but is not native, implying she is an outsider or foreigner.
The hostility stemmed from the fact Bruk-Jackson was the sole white contestant among black competitors. Her crowning sparked debates over whether she could embody the African nation as a white model.
Ongoing Negative Comments Two Months Later
Even months later, Bruk-Jackson continues facing derision about her skin color. When she posts photos on Instagram commemorating her achievement, commenters persist in questioning her legitimacy to represent Zimbabwe.
Some have even demanded to know details about how her family came to live in Zimbabwe, suggesting she has no rightful connection to the country. Her beauty and hard work are ignored as comments fixate on her race.
Read Also: Foundation Season 2
The vitriol highlights Zimbabwe's complex history with race relations and identity. As a predominantly black nation that endured white minority rule, Zimbabweans remain sensitive to racial issues.
Miss Zimbabwe Vows to Focus on "Heart" Over Looks
During the pageant, Bruk-Jackson spoke about wanting to inspire others through her heart, not merely her physical appearance. Her words now seem prophetic given the fierce focus on her looks.
View this post on Instagram
Rather than succumb to the racial abuse, the model has taken the high road. She continues using her platform to promote positivity and share her culture with the world.
Time will tell if she can shift the dialogue to see beyond skin color. As the first Miss Universe contestant from Zimbabwe in over 20 years, she remains committed to breaking barriers.
Some Defend Miss Zimbabwe's Historic Win
While criticism has been widespread, some have defended Bruk-Jackson's rightful victory. They argue she legitimately represents Zimbabwe as born there and deeply connected to the country.
Her local roots and dedication to Zimbabwe set an example that race need not define one's national identity or worth. Hopefully more voices of empathy and understanding will emerge.
Progress often provokes backlash, and Bruk-Jackson's trailblazing win is no exception. But she may still change minds by living her values of inclusivity and belonging. She remains poised to make Zimbabwe proud on the global Miss Universe stage.