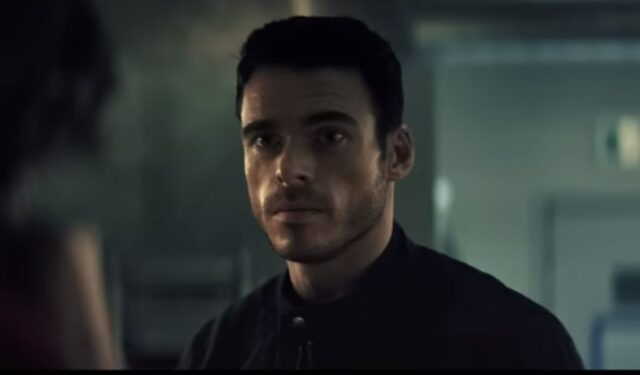 Listen to the Podcast:
Richard Madden will always be remembered as Rob Stark, who was murdered with his wife and unborn child in a bloody wedding in one of the most brutal episodes of Game of Thrones, but he is so much more than that character.
Read More: Clevo Pa71 Laptop Review
The British actor had one of his first jobs on a series called Barmy Aunt Boomerang and has since landed some exciting roles on the small screen, Rob Stark being just one of them.
We saw him as a prince in the live-action version of Cinderella. Still, he has also played a bodyguard on a dangerous mission, playing controversial and real characters from history. We are about to see him as a spy in Citadel, a series where the thriller genre joins with science fiction to tell a story about a secret organization that has to save the world.
Read Also: Best War Movies
These days, the series is as good as or even better than many movies, and Madden has the ones you need to watch movies.
Richard Madden and his Best Series
1. Citadel – Prime Video
Madden appears in this series alongside Priyanka Chopra and Stanley Tucci, a project by MCU architects the Russo brothers and David Weil from shows like Solos and Hunters.
Also Read: Himovies Alternatives for Watching Movies and TV Shows
The story begins eight years after an independent global agency, called Citadel, was destroyed by operatives from a powerful syndicate that seeks to control the world from the shadows. When the agency fell, the memories of agents Mason Kane (Richard Madden) and Nadia Sinh (Priyanka Chopra-Jones) were erased, and they barely escaped with their lives. Now, they've been hiding for years without knowing who they really are, until something happens and Mason is tracked down by an old colleague who needs his help to stop the Manticore (the group that destroyed the Citadel) from establishing a new world order. Mason must find Nadia, and together they need to find a way to stop their enemies.
2. Game of Thrones – HBO Max
Winner of 59 Emmy Awards, Game of Thrones is one of the most successful series in HBO history (and one of the best fantasy shows of all time) and has helped further explode the careers of actors like Emilia Clarke, Kit Harington, and Richard Madden.
Know More: DosMovies Alternatives for Watching New Movies in 2023
The series is based on the books by George RR Martin and takes place in Westeros, a kingdom divided into seven regions where a dangerous struggle for power breaks out and members of different families declare war while trying to obtain the throne and destroy everyone who crosses their path. There, the Starks, the Lannisters, and the last of the Targaryens fought to the death to win the crown and save their people.
3. Bodyguard – Netflix
This is the series that Richard Madden made after his run on Game of Thrones, and it's one of the reasons why he became a favorite candidate to become James Bond at some point.
Bodyguard is a thriller also starring Keeley Hawes and Sophie Rundle and tells the story of a veteran with PTSD who is hired to become a bodyguard for a minister who has radical ideas that constantly put her in danger.
4. Medici – HBO Max
This historical series is based on true events and explores one of the most controversial families, the Medici.
Madden appears as Cosimo Medici alongside Daniel Sharman, Sebastian De Souza, and Alessandra Mastronardi in this story that takes place in early 15th century Florence, where Cosimo Medici becomes head of his family after his father's death, which unleashes all kinds of internal problems and conflicts with their enemies.
5. Electric Dreams – Prime Video
Based on the works of Philip K. Dick, author of the novel on which Blade Runner is based, this series is a science fiction anthology that tells several different stories over 10 chapters.
The series features actors like Bryan Cranston, John Madden, Steve Buscemi, Geraldine Chaplin, Junto Temple, and more. The series tells futuristic and technological stories that lead us to explore our future like.
6. Klondike
This miniseries received an Emmy nomination and stars Madden, Abbie Cornish, Marton Csokas, and Tim Blake Nelson.
You Can Read: The Rings of Power Villain 
This drama is based on a true story where we follow two friends named Bill and Epstein, who, in the late 1890s, join the gold rush in the Yukon Territory. These two friends must face the worst conditions and the unpredictable nature of nature as they seek to find gold and create their fortunes, encountering native tribes, dangerous businessmen, and all manner of characters who become allies or enemies.