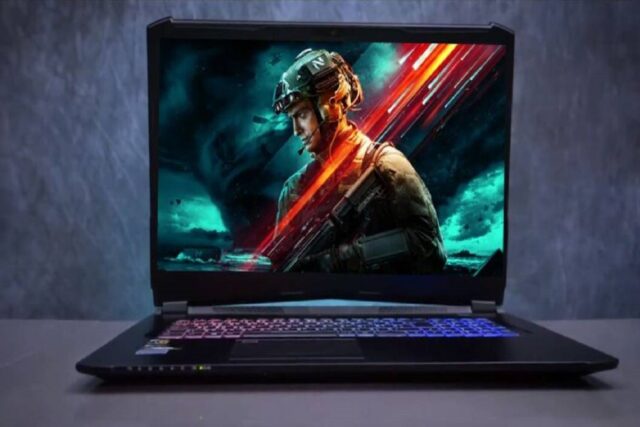 Listen to the Podcast:
The Clevo PA71 laptop is great for anyone looking for the power of a desktop computer in a small device. This gaming laptop is ideal for gaming and other heavy tasks because of its strong Intel Core i7-7700HQ processor and 16GB of memory.
Clevo PA71 is a high-performance laptop with a powerful processor and graphics card that is ideal for demanding gaming and work.
If you're looking for a laptop with strong technology and a large display for video editing, gaming, or high-end productivity, the Clevo PA71 could be a great option. It may also have a shorter battery life and a greater price than rival laptops. It will most certainly be larger and heavier than other laptops, which may be beneficial for portability.
To choose the finest solution, undertake thorough research and comparisons of numerous laptops based on your specific needs and budget. As a result, the Clevo PA71's applicability will be determined by your specific needs and preferences.
What is a Clevo pa71?
The Clevo PA71 is a high-performance laptop manufactured by Taiwan-based Clevo. It is part of Clevo's P-series of laptops, which are designed for demanding tasks such as gaming, video editing, and high-end work.
This laptop includes an Intel Core i7 processor, up to 32GB of memory, and an NVIDIA GeForce GTX 1070 GDDR5 graphics card, and it was designed especially for high-performance gaming and entertainment.
It is intended for people who require a powerful, high-performance laptop capable of handling demanding tasks.
Read More: Clevo NH70
Specifications
| | |
| --- | --- |
| Screen Size | 17.3" Display |
| Maximum resolution | 3840×2160 |
| RAM | 16GB |
| Processor | Intel Core i7-7700HQ |
| Storage | 512GB |
| Memory speed | 2400 MHz |
| Pixel Density | 254.7 PPI |
| Memory Type | DDR4 |
| Graphics | NVIDIA GTX 1070 graphics processor |
| Operating System | Windows 10 Home |
| Weight | 3.1 Kg |
| Battery Timing | 4 to 4.5 Hours |
| Average 4k performance | 34.5 FPS |
Features of Clevo PA71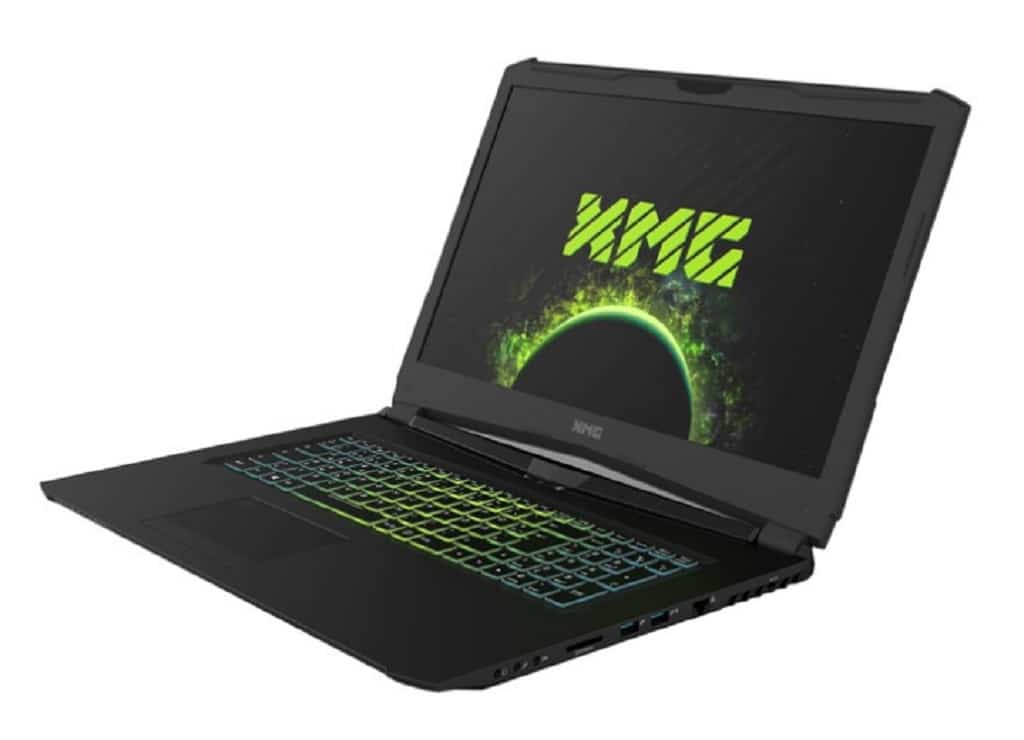 The capabilities of a product initially entice users. Here are some of the most prominent features of the Clevo PA71 laptop that you will like reading about.
Display
This monster sports a 7.3-inch LCD panel with a 4K resolution. This means you'll be able to notice and observe every detail.
It also has an anti-glare display, which allows users to watch the laptop screen in bright sunlight without incurring eye strain. It has a high-quality display.
High Performance
The Clevo PA71 comes with strong hardware, including a high-end Intel Core i7 or i9 processor, making it ideal for demanding tasks like gaming, video editing, and high-end work.
Audio Quality
If you're searching for a gaming laptop with excellent acoustics, the Clevo PA71 is an excellent choice. It is great for gamers who enjoy playing with clear noises because its speakers give both loud and clear audio.
Upgradeability
The Clevo PA71 is meant to be upgradeable, allowing you to add or change components such as RAM or storage as needed.
It is critical to remember that these advantages may vary depending on the model and configuration of the Clevo PA71 that you select.
Read More: Top Signs Time to Replace your Mac
Fingerprint Scanner
Last but not least, the clevo pa71 includes a fingerprint scanner. This feature is unusual in regular laptops and thus notable. You can unlock the laptop by tapping the unlock button with your finger. If you frequently forget your password or carry actual keys to your laptop, this can be really useful. This is an excellent alternative for people who are always on their computers and use them excessively.
Image Quality
The Clevo PA71 is designed for precise colour reproduction and high image quality. Text and image quality are improved thanks to a pixel density of 254.7 pixels per inch. The Clevo PA71 has excellent colour integrity and deep, lifelike detail.
CPU
It is equipped with a 2.80 GHz quad-core Intel i7-7700HQ processor, which is appropriate for small PCs. The powerful CPU can handle all of the demanding tasks you provide it without any additional delays. Also, with such a processor and graphics card, you will be able to play games with greater fluidity and speed.
Graphics Card
A good graphics card is required for a smooth gaming experience. The Clevo PA71 comes with high-quality hardware. The Nvidia GeForce GTX 1070 GPU provides the processing power required to play all of your favourite games. It is a wonderful choice for players looking to advance to the next level.
A 17.3-inch monitor is included with the Clevo PA71. The 1920×1080 resolution of the panel is suitable for graphics-intensive games. The Clevo PA's display has outstanding viewing angles and accurate colours. It is also a good choice for watching videos and other multimedia content.
Storage Space
The Clevo PA71 gaming laptop has 16 GB of Memory. This amount of Memory is adequate for the vast majority of games. You can also expect excellent multitasking when utilizing various applications and games.
This Clevo gaming laptop, on the other hand, has 512 GB of storage space. Its storage capacity appears to be adequate for games. Nonetheless, titles that are in high demand may cause issues. As a result, only a few high-end games should be played at the same time.
Battery Life
The Clevo PA is a powerful gaming laptop with an extended battery life. On medium to high settings, the 14-inch display of the Clevo PA can last up to 10 hours. Also, the laptop's battery life is remarkable because of its solid-state drive. As a result, the Clevo PA requires no routine maintenance and can last for many years.
Read Also: Data Scraping on Social Media Platforms
Noise Levels and Cooling Systems
One of the most remarkable aspects of the PC is that it employs three fans to keep its internal components cool. It improves computer usability and reduces noise.
Furthermore, the PA is outfitted with some of the best gaming equipment available. It has a powerful Intel Core i7 7700HQ processor and 16GB of RAM. Even the most difficult games can be played without lag or interruption.
Keyboard
The Clevo PA71 laptop's touchpad and keyboard have been acknowledged for their usability. They frequently incorporate large, silky touchpads with precise tracking and a range of gestures, including two-finger scrolling and pinch-to-zoom.
Some models may also incorporate a Microsoft Precision touchpad for a more precise and responsive experience.
Read Also More:  iOs 17
How to Fix Common Issues?
Battery Issues
Use this procedure if your battery isn't producing enough power. Check the charger's operation by plugging it into an outlet and seeing the indicator light turn green. Charge the battery for a long period of time. Replace the battery if it does not function.
Graphics Issues
There are a few solutions you can attempt if you are having graphic problems. Check that your graphics card is correctly installed and positioned in the computer's chassis. Check that all of your wires are properly plugged in and are not twisted or kinked. You may need to upgrade your program if you are using an older version of Windows or an operating system that does not support 3D graphics acceleration.
Sound Problems
There are a few things you can try initially if you are having hearing problems. Check to ensure that all of your audio cables are securely attached and are not broken or kinked. Next, put your speakers to the test by playing a simple audio file, such as music or a voice recording, through them. Finally, make sure your audio drivers are up to date by checking the manufacturer's website for updates or downloading new ones from third-party sources like DriverMaxx.
Price
The Clevo Pa is one of the greatest laptop options available. It is not only frequently less expensive, but it also has superior features and performance.
The Clevo Pa is priced at $800, which is an excellent value for an item of this calibre. It has 16 GB of RAM as well as an Intel Core i7-6700HQ processor. As a result, it can easily manage the duties of the general public.
It also has a 1TB hard drive, which provides plenty of storage space for your documents and movies. Also, the battery life is adequate, lasting approximately 8 hours on average. Thus you may paint your features without being bothered by an electrical outlet.
Nonetheless, the Clevo Pa is now one of the greatest laptop options on the market. It provides good performance at an affordable price, making it ideal for anyone in the market for a Windows Computer.
Review
It is a low-cost, high-performance gaming laptop that has become famous among gamers due to its low price and excellent performance. This gaming laptop has an Intel Core i7 processor from the 7th generation, 8GB of RAM, a 1TB hard drive, and a GeForce GTX 1050 graphics card. It also includes a lighted keyboard and an anti-glare screen.
This tiny laptop weighs only 4.81 pounds and has a thickness of 0.98 inches. Furthermore, the Clevo PA71 has a 12-hour battery life, making it ideal for extended gaming or work sessions.
Overall, the Clevo PA71 is a great value that provides top-tier performance for gamers who need a laptop that can handle both gaming and daily tasks.
The Performance of the Clevo Pa71
Do you need a computer that can do everything? In that situation, the Clevo Pa71 might be your best option. This laptop has a number of features that make it a versatile and capable device.
Initially, the Clevo Pa71 had a powerful processor. This shows that it can handle difficult tasks with ease. The visuals are also of the greatest quality. Whether you intend to play games or do tough projects, the Clevo Pa71 will handle them with ease.
Furthermore, the battery life is exceptional. In our tests, the Clevo Pa71's battery lasted more than 10 hours without needing to be recharged. This is fantastic news if you expect to use the laptop for extended periods of time or frequently travel.
The Clevo Pa71 is one of the best laptops on the market right now. The Clevo Pa71 is the ideal option if you want a robust and versatile tablet.
Best for Playing Video Games 
The Clevo PA 71's powerful hardware configuration makes it an ideal workstation for gaming, video editing, and other demanding tasks. Furthermore, the laptop is lightweight and tiny, making it easy to move. The laptop has a range of different functionalities in addition to Wi-Fi, Bluetooth, and USB 3.0 connectivity.
These features make it simple to stay connected and transfer files quickly. The Clevo pa71 laptop offers an excellent blend of power and portability, making it an excellent choice for gamers and other power users.
The laptop also includes a 15.6-inch FHD IPS display with wide viewing angles and a wide colour gamut, which makes it ideal for watching movies and playing games in great detail. Furthermore, the Clevo pa71 comes with an NVIDIA GeForce GTX 1060 graphics card, which enables even the most demanding games to run smoothly and consistently.
Furthermore, the Clevo pa71 is portable and lightweight, making it suitable for mobile gamers. Because it packs so many features inside a sleek laptop, it's easy to see why the Clevo pa71 is such a popular choice among gamers.
Pros and Cons of Clevo PA71
Pros:
A 17.3-inch screen is advantageous. This laptop's FHD IPS Anti-Glare display makes it suitable for video gaming and education. It has a 6-core Intel Core i7-8750H processor and a 6-gigabyte NVIDIA GeForceGTX 1060 graphics card. This makes it an ideal setting for finishing schoolwork and playing hard activities. It has 16GB of RAM and a 512GB SSD, making it one of the most significant laptops on the market. With a 7-hour battery life, you can use this laptop for extended periods of time, making it great for taking it to school.
Cons:
Many other laptops are less expensive than the Clevo Pa71. This is owing to the powerful components it has, which include an Intel Core i7-8750H Hexa-core processor and an NVIDIA GeForce GTX 1060 6GB graphics card. It weighs 7 pounds, which makes it heavier than other laptop computers. Yet, most university students should have no problems with this. This laptop is unsuited for video and picture processing due to the lack of an SD card reader.
Why You Should Buy This Laptop? 
The Clevo pa71 is a high-end laptop ideal for gaming and other demanding tasks. It boasts a powerful processor, plenty of RAM, and a large display. Is it, therefore, prudent to get a Clevo pa71 laptop? The answer is determined by your needs and financial situation.
If you need a laptop that can handle demanding jobs like gaming and video editing, the Clevo pa71 is an excellent choice. It is fast, strong, and has every feature you could want.
There are, however, other options if you want a laptop that can do more or if you want to save money. It is ultimately up to you to judge whether the Clevo pa71 is the right laptop for you.
Final Words
The Clevo Pa71 is a high-performance gaming laptop. Because not everyone can afford two laptops, one for gaming and one for everyday work, the Taiwanese company decided to create a device that can be used for both gaming and other tasks at the same time.
This gaming laptop is, without a doubt, a must-have for many gamers on the market due to its great features and specifications. The Clevo Pa71 laptop is capable of performing any task, including gaming, scheduling appointments, generating films, editing videos, and even graphic design. It is a low-cost gaming laptop that is also extremely dependable. We should strongly consider getting it because it is at the top of the market's list.
Frequently Asked Questions (FAQs) about Clevo Pa71 Laptop
How is the Clevo PA71 constructed?
A sleek, lightweight aluminium chassis provides exceptional durability and longevity. It boasts a 15.6-inch Full HD display, an Intel Core i7 processor, and a plethora of ports and connectivity options.
It also has an NVIDIA GeForce GTX 1060 graphics card, which allows for excellent gaming and multitasking performance.
Where can you purchase a Clevo pa71?
The Clevo Pa71 gaming laptop may be purchased from a variety of online stores, including Amazon and Newegg. These two online retailers are the best places to acquire a high-quality Intel Core i7 processor and a 1TB hard disk. As a result, you should think about acquiring this gaming laptop from an online merchant.
What type of battery does the Clevo PA71 laptop come with?
It is powered by a 6-cell lithium-ion battery with an 8-hour battery life. As a result, it is ideal for travelling professionals who must be productive.
Does the Clevo Pa71 Have a Backlit Keyboard?
Yes. Each of them owns one. It also has several brightness settings. By pressing the "Fn" and "F6" keys, you can change the brightness of the keyboard. This is essential to know if a user needs to quickly reduce the brightness of the keyboard in the middle of the night for whatever reason or if they don't want someone to see what they're typing.