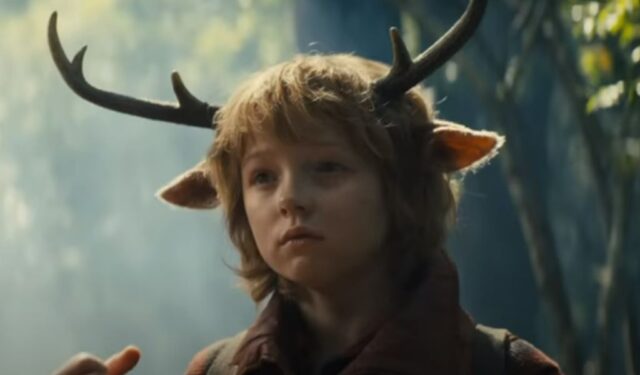 Listen to the Podcast:
Sweet Tooth was Robert Downey Jr.'s leap from Marvel to DC, not as an actor but as a producer, and it became one of the biggest hits when it premiered in June 2021.
Read Also: Black Summer Season 3
The story began with a catastrophic event that killed millions worldwide. A mysterious virus was sweeping humanity, and during the chaos, children who were half animals and half humans began to be born. As humans are afraid of all that is different and unknown, the arrival of the children caused a wave of panic and terror, and many of them were abandoned.
But that didn't happen to all of them. The first of the children was named Gus, and he was rescued by a man who raised him as if he were his son, hiding in the middle of the forest to be sure that no one could find him and hurt him. But happiness doesn't last forever, and to survive, Gus has to leave the only home he's ever known and find a place of safety for himself.
Read More: John Wick 4 Release Date
Along the way, he meets an ex-NFL player who helps him get to the point where he can find others like him and a group dedicated to protecting hybrids. Still, Gus beats him to it, falls into the trap of a military group that goes after the hybrids, and is captured and transported to a laboratory where a doctor must perform experiments to try to find a cure for the virus using the hybrids as the main ingredient.
A few months after the first season's premiere, Netflix finally confirmed that Sweet Tooth would have a second part, which would begin right in that laboratory where Gus discovered the rest of the hybrids.
When does the Second Season of Sweet Tooth Premiere?
As happened with series like Lupine and Sky Rojo, Sweet Tooth confirmed its second season as soon as the first ended, and Netflix revealed that we will be able to see it on April 27 of this year.
The Cast
Sweet Tooth stars Christian Convery as Gus, Nonso Anozie as Jepperd, Adeel Akhtar as Dr. Singh, Will Forte as Richard, Stefania LaVie Owen as Bear, Dania Ramirez as Aimee Eden, Aliza Vellani as Rani Singh, and Neil Sandilands as General Abbott, with James Brolin as the voice of the narrator.
What is Season 2 about?
The first season ends with Gus being captured after Jepperd is injured and left thinking he is dead. Later, we can see that he and Bear are preparing to go rescue him, although they don't know where he is or how to get to him.
Also Read: Superman Legacy
On the other hand, Gus is taken to a laboratory where Dr. Singh must perform experiments on him and the other children, but after discovering that he can talk, he decides not to kill him and sends him to a cage, where he discovers that he is not the only hybrid that remains and that there are many more children trapped there.
Now, Jepperd, Bear, and Aimee must work together to rescue the children from being killed in an attempt to find a cure for the virus that is still active and affecting the few people left in the world.
You can Read: Kotaro Lives Alone Season 2
The Netflix synopsis reads that: A new wave of the virus strikes, while Gus (Christian Convery) and a group of hybrids are held prisoner by General Abbot (Neil Sandilands) and the Last Men. Abot is determined to find the cure to consolidate his power and uses the children in the experiments of fellow captive Dr. Aditya Singh (Adeel Akhtar), who is racing against time to save his wife Rani (Aliza Vellani), who is also infected. To save his friends, Gus agrees to help Dr. Singh and embarks on a dark journey to his origins, where he learns the role his mother, Birdie (Amy Seimetz), played in the following events. They caused the Great Collapse. Tommy Jepperd (Nonso Anozie) and Aimee Eden (Dania Ramirez) join forces off the reservation to free the hybrids. Still, this association will be tested when Jepperd's secrets are revealed. As revelations from the past threaten his chances for redemption in the present, Gus and the family he found face off against General Abbot and his evil forces, who wish to eliminate them once and for all.