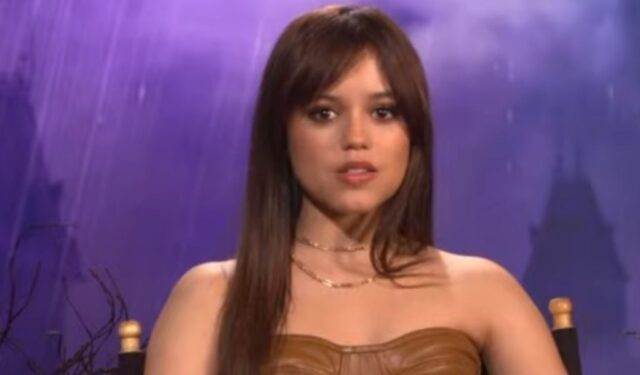 Listen to the Podcast:
Everything indicates that Beetlejuice 2 is already a reality, and, according to Variety, Tim Burton already knows who he wants as the sequel's protagonist.
The first Beetlejuice movie was released in 1988 and told the story of a couple who died in an accident and must deal with the fact that a strange family moves into their house and wants to change everything. Soon, they discover that, being ghosts, there isn't much they can do but that there is someone who can help them for a price.
Read More: Sweet Tooth Season 2
Beetlejuice, played by Michael Keaton, is the one who offers to solve their problem. Still, he has some very peculiar ideas and turns out to be more dangerous than the couple thought.
Hence, they decide not to take advantage of his help, which leads the ghost to look for another way to return to the world of the living, approaching the family's daughter and convincing her that only he has the answers they all need.
The film bagged an Oscar for its makeup and became a cult classic, not just for Tim Burton fans, but for a long time, it seemed the quirky, pinstriped-suited ghost would never return until Burton revealed that I was thinking of finally doing the sequel.
Read Also: Black Summer Season 3 Release Date
What is Beetlejuice 2 about?
For now, it is not known what the sequel is going to be about. Still, we do know that, at the end of season 1, Adam (Alec Baldwin) and Barbara (Geena Davis) manage to keep their house and are also in charge of Lydia (Winona Ryder), living together in the house that they almost lost when their family moved in and discovered that they were still there.
 What has already been confirmed is that Lydia will appear again and that we are going to see the story of her daughter, who is probably going to run into Beetlejuice while investigating the paranormal world, which would give the ghost a new opportunity to break free and get what he couldn't in the first part.
Also Read: John Wick 4 Release Date
In the first movie, Beetlejuice wanted to scare the Deetz into leaving Adam and Barbara's house, and in the sequel, he might have to help Lydia's daughter with her problems.
The Cast of Beetlejuice 2
The first confirmed was Michel Keaton, who returns to reprise the character from the 1980s movie (in addition to appearing again as a version of Batman in the film The Flash). Still, whether we will also see Winona Ryder back or Catherine O'Hara, who played Celia Deetz, is unknown.
Regarding the new members, Variety reports that Jenna Ortega, who played Wednesday Addams in the hit Netflix series where we see her in a dangerous boarding school, is already in talks to join the new project, which the company is producing.
You Can Read: Superman Legacy
According to reports, Ortega could play the daughter of Lydia Deetz, who probably grew up knowing everything about the world of the dead and Beetlejuice. Now she will get her chance to deal with Beetlejuice and his evil plans.
We're probably going to see many more new characters in this story, but nothing is confirmed yet. The deal with Ortega, who appears as Ellie in You season 2 (and couldn't come back because she was filming Wednesday when she started filming the last season), has not been closed, so anything can happen before we meet the entire cast of this new story.