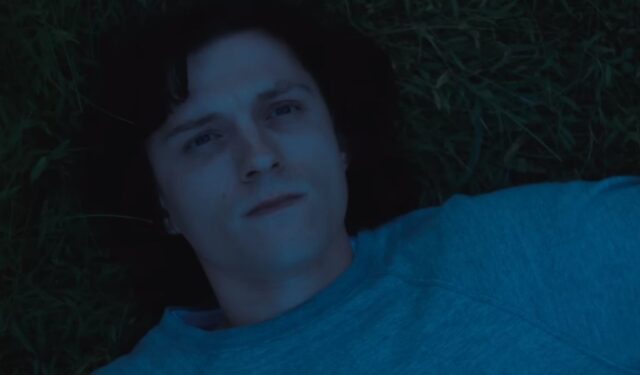 The Crowded Room is Tom Holland's new project with Apple TV+, where he made the movie Cherry, about a war veteran who becomes a criminal to try to escape his past.
But this is not a movie; rather, it is the first project in series format in which the actor who plays Spider-Man in the MCU movies stars and also produces. This is a miniseries that also has the production of Akiva Goldsman, who previously worked on films like A Beautiful Mind and Cinderella Man with actor Russell Crowe.
According to the Apple TV+ statement, Tom Holland will be accompanied by a great cast in this project that will have 10 chapters and tell the story of a man who was involved in a shooting and who gradually reveals the story that got him to that point.
Read More: Foundation Season 2
The project is a crime drama that jumps between the present and the past to show us who the protagonist of the story really is and what motivates him.
The Crowded Room Trailer
The first trailer shows Seyfried interviewing Tom Holland, who claims to have had some blackouts about the events that landed him in prison. Danny (Holland) decides to tell her his story and share the events that led him to meet a stranger, who became the root of his problems and is connected to a shooting and a disappearance.
Is Danny a serial killer, or is there something else going on? That is what Seyfried's character seeks to discover.
In addition, a few weeks ago, Apple shared the first images where we can see the characters of Tom Holland, Amanda Seyfried, and Emmy Rossum, where we can see the character stopped and being interviewed by Sefried, while Rossum seems to be part of the past that is going to be explored through these interviews.
When is The Crowded Room Released?
The Crowded Room will arrive on the Apple TV+ platform with the first three episodes of its first season (which will have a total of 10 episodes) on Friday, June 9, 2023, followed by a new weekly episode every Friday until July 28, 2023.
What is The Crowded Room about?
The series tells the story of Danny Sullivan, played by Holland, who is arrested for his part in a shooting in New York City in the late '70s.
Back in prison, Danny is interrogated by a woman named Rya Goodwin (played by Amanda Seyfried), who is determined to find out who Danny really is and why he came to be a part of that dangerous incident in the first place. Little by little, Rya unravels Danny's life, "revealing elements of the mysterious past that shaped him and the twists and turns that will lead to a revelation that will change his life."
Read Also: Best TV Series 2023
The synopsis reads that "The Crowded Room" follows 'Danny Sullivan' (Holland), a man who is arrested after his involvement in a shooting in New York City in 1979. In this captivating thriller told through a series of interviews with curious interrogator 'Rya Goodwin' (Amanda Seyfried), Danny's life story unfolds, uncovering elements of the mysterious past that shaped him and the twists and turns that lead to a life-changing revelation.
The Cast of The Crowded Room
Tom Holland (Spider-Man, Cherry, The Impossible) serves as producer and protagonist of this story, where we see him as a man with a complicated past and a present marked by crime and violence.
The series also stars Amanda Seyfried (Jennifer's Body, Mamma Mia, The Dropout) as the interrogator who takes an interest in Danny's life and past and who helps him remember the moments that marked him and led him to be the person he is today, as she discovers that Danny is much more than just a criminal. In addition, the series features the winner of the Critic's Choice Awards (for The Phantom of the Opera), Emmy Rossum, whose character has not been revealed, but it could be Danny's mother, according to what we can see in the official photos of the series.
According to IMDb data, the project also features Sasha Lane, Will Chase, and Lior Raz, along with guest stars Jason Isaacs, Christopher Abbott, Thomas Sadoski, and Zachary Golinger.