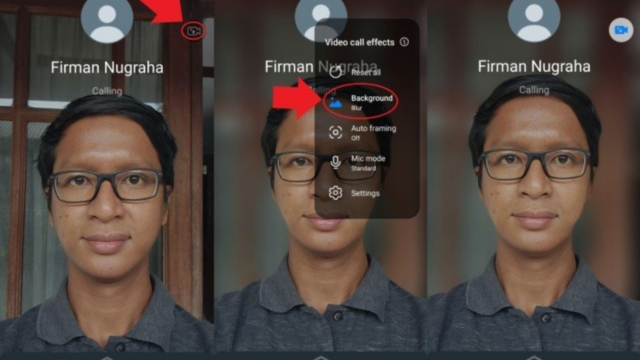 Transforming your video call environment into something more captivating and personalized is now easier than ever. With WhatsApp's innovative feature, you can change the background during video calls, adding a touch of creativity and privacy to your conversations. But how to change the WhatsApp video call background
Whether you wish to blur your surroundings, use a virtual backdrop, or express your style, this guide unveils the steps to alter your WhatsApp video call background for an enhanced and tailored communication experience.
How to Change WhatsApp Video Call Background on Android?
When it comes to customizing your video call experience on WhatsApp, you have a range of options to change the background. Two notable methods include using a green screen setup and utilizing software to manipulate the background during video conferences. Here's a step-by-step guide:
Begin by accessing your device's Settings.
Scroll down until you find the 'Advanced Features' option.
Within the 'Advanced Features' menu, locate and select 'Video call effects'.
Activate the 'Video call effect' option.
Once activated, you'll be presented with a choice between a color background or an image background.
Now, initiate a video call using WhatsApp.
During the video call, you'll notice a small camera icon floating on the screen.
Tap this camera icon to reveal a selection of available background options.
Following this straightforward process, you can seamlessly alter the background during your WhatsApp video calls. If you're unable to find this feature, ensure that your WhatsApp app is up-to-date by checking for software updates in your device's Settings.
Further Reading: Whatsapp Call Recorder!
Changing Background in WhatsApp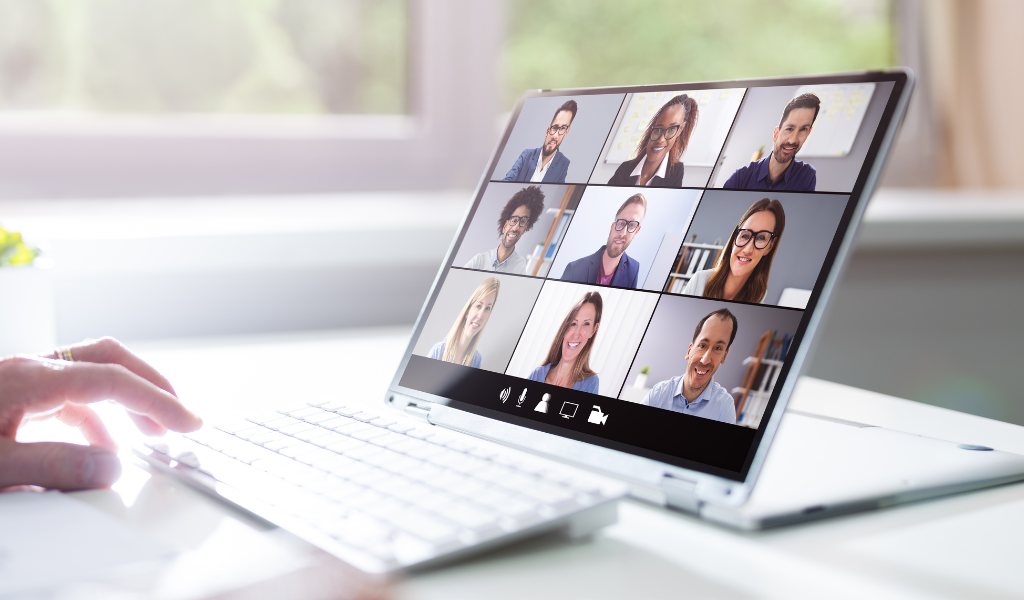 If you're an avid WhatsApp user, it's only natural to want to refresh the look and feel of the app. One way to achieve this is by changing the background of your chats. Luckily, WhatsApp offers a variety of choices to suit your preferences:
Launch WhatsApp and access the Menu by tapping on the three vertical dots at the upper-right corner.
From the dropdown menu, select 'Settings'.
Inside the 'Settings' menu, tap on 'Chats'.
At the top of the screen, you'll find the 'Wallpaper' option; select it.
Opt for the 'Change' button to proceed.
Browse through the available wallpapers and choose the one that resonates with you.
Once selected, confirm your choice by tapping on 'Set Wallpaper'.
By following these simple steps, you can breathe new life into your chats with an updated backdrop that reflects your style. If you ever wish to revert to the default background or even opt for no wallpaper, WhatsApp makes it convenient to do so. Elevate your WhatsApp experience effortlessly!
How to Blur Background During WhatsApp Video Calls on iOS?
As of now, this feature is exclusive to iOS devices running WhatsApp and is compatible with iPhone XR and newer models with iOS 15 or later. Here's how to utilize it:
Open WhatsApp and initiate a video call.
While in the call, swipe down on the right side of your screen to access the control center.
Tap on the effect tile positioned above the connectivity options.
Inside the effects menu, tap the portrait icon to switch from 'portrait on' to 'portrait off'.
The background will automatically blur during the video call. Repeat the process to turn off the blur effect.
Please note that this feature is currently unavailable for Android users. We'll promptly update you when it becomes accessible.
Adding Video Call Effects on a Samsung Galaxy:
Enhance your video call experience by masking distractions through background effects on your Samsung phone:
Navigate to Settings > Advanced features.
Scroll down and enable 'Video call effects'.
Inside 'Video call effects', select preset background colors or choose a custom color from the spectrum.
For a custom background image, tap the + icon and select an image from your gallery.
The chosen effect will be applicable to compatible apps, such as WhatsApp, Google Meet, and Zoom.
Making a Video Call via WhatsApp Desktop:
Execute video calls through WhatsApp desktop with these uncomplicated steps:
Launch WhatsApp desktop on your computer.
Scan the QR code on your phone to establish a connection.
Open the chat with the intended recipient.
Tap the Video call icon to initiate the call.
End the call by selecting 'End Call' when finished.
Similar to voice calling, you can mute/unmute your microphone and disable/enable your camera during the call using the respective icons.
Frequently Asked Questions (FAQs)
Now let's learn about some FAQs about Changing WhatsApp Video Call Background
How can I change the background in a video chat team?
To modify the background in a video chat team, access the team's video chat interface and select the desired backdrop from the Backgrounds tab.
What's the process for adding a background to my webcam feed?
You have multiple options: Utilize applications like OBS or XSplit to add a background picture or video. Alternatively, employ webcam overlay tools like CamTwist or WebcamMax to superimpose images or videos over your camera feed.
How do I create a call theme?
Create a call theme by choosing from existing options, crafting a new one, or importing a theme. Access the Calls app, then navigate to Menu > Settings > Theme to utilize an existing theme. To create a new theme, follow Menu > Settings > Theme > New Theme. Import a theme by going to Menu > Settings > Theme > Import.
Can I make a personalized video background?
Yes, you can create a video background using various methods. For a 'green screen' effect, use video editing software like Adobe Premiere or Final Cut Pro to layer your desired background over your video. Alternatively, purchase stock video backgrounds from platforms like VideoBlocks or Pond5.
How can I customize my call screen?
On Android devices, customize your call screen via Settings > Call > Other settings. Configure options to display caller details such as portrait, name, or phone number on the screen. You can also adjust how long the screen remains active after ending a call.