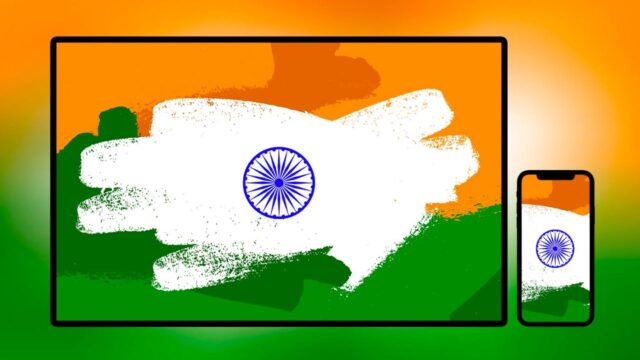 Google India greeted India on its 75th anniversary of freedom with a poignant tweet on Friday. The article includes a flashback of footage from major landmarks in the country's history, such as winning the 1983 Cricket World Cup, the 1991 reforms, and the green revolution.
"Take a minute to reflect on some of India's biggest game-changing moments over the last 75 years," the post said.
The software company developed an online initiative called 'India Ki Udaan' to enable Indians to explore the country's rich past through archives and drawings. According to an Indian Express story, a ceremony was held for the launch at Sunder Nursery in New Delhi.
Google worked with the Ministry of Culture to create "reaching educational online material that highlights the contributions of Indians and the growth of India since 1947 to assist the government's year-long 'Azadi Ka Amrit Mahotsav' project."
Google also introduced the 'Doodle4Google' competition for pupils in Classes 1–10. The doodle's topic is "In the next 25 years, my India will…"
The contest winner will receive a college scholarship of Rs 5 lakh and a technology package worth Rs 2 lakh for their institution. Prizes will be awarded to the competition's 15 finalists. In addition, the winning doodle will be shown on the Google homepage on November 14, 2022.
75 years of asking questions.
75 years of finding solutions.
75 years of flying to new heights.
75 years of #IndiaKiUdaan.

Take a moment to step back in time and celebrate some of India's most game-changing moments over the past 75 years ❤️https://t.co/GDPjHyKYfF pic.twitter.com/Tb3N9INJ1H

— Google India (@GoogleIndia) August 5, 2022
To commemorate 75 years of independence, the Indian government has established the 'Azadi ka Amrit Mohatsav' project.
It organises a variety of events and tournaments. As of August 7, over 50,000 events have been listed on the official website. So far, almost 500,000 individuals have taken part in the tournaments.
The 'Har Ghar Tiranga Campaign' is the most recent addition to the Azadi ka Amrit Mohatsav's list of efforts. Between August 13 and 15, nearly 200 million Tricolors will be hoisted on government offices, residences, schools, and other locations as part of the campaign. Several state administrations have also stated their intention to join the campaign.