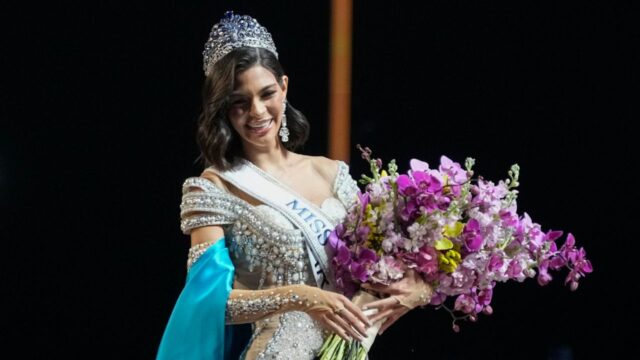 In an emotional moment, 23-year-old Sheynnis Palacios of Nicaragua was named the new Miss Universe 2023 on Saturday night. As Miss Nicaragua stood holding hands with the first runner-up, Miss Thailand, the venue went dark except for a spotlight on the two remaining contestants. When Nicaragua was announced as the winner, Palacios teared up, holding her shaking hands to her face as the crowd erupted into cheers.
Passing of the Crown to the New Miss Universe
The 72nd Miss Universe was crowned by her predecessor, R'Bonney Gabriel, who made history last year as the first Filipina American and one of the oldest at age 29 to win the title. As Gabriel passed on the crown, she gave Nicaragua the duties of Miss Universe for the coming year. This marks the first time Nicaragua has ever won the competition.
MISS UNIVERSE 2023 IS @Sheynnispalacios_of !!!! 👑 🇳🇮@mouawad #72ndMISSUNIVERSE #MissUniverse2023 pic.twitter.com/cSHgnTKNL2

— Miss Universe (@MissUniverse) November 19, 2023
Historic Firsts at This Year's Competition
In a competition full of trailblazing moments, this Miss Universe pageant was hosted by an all-female team for the first time, led by Olivia Culpo, Jeannie Mai Jenkins, and Maria Menounos. Additionally, for the first time ever, married women and mothers were allowed to compete this year. The pageant also featured openly transgender contestants Marina Machete and Rikkie Kollé. In addition, you can also read an article on- Newly Crowned Miss Zimbabwe Faces Backlash Over Race
Rounds of Competition Determine the New Queen
On the road to her coronation, Palacios impressed judges through four rounds of testing the contestants in evening gowns, swimwear, personal statements, and interviews. When asked which woman she would choose to live with for a year, Palacios highlighted 18th-century feminist Mary Wollstonecraft as an inspirational figure who paved the way for women's equality. The communications graduate played championship volleyball and says she wants to close the gender income gap so all women can achieve their dreams.
A New Era Begins Under the Pageant's First Female Owner
This Miss Universe competition took place under new ownership, as the pageant was purchased last year by Thai businesswoman Anne Jakapong Jakrajutatip, the first woman to own the organization. As a transgender advocate herself, Jakrajutatip says she wants to evolve Miss Universe for a new generation while continuing its legacy of uplifting diverse cultures.
You May Find Interest: Game Awards 2023 Nominations: Alan Wake 2, Baldur's Gate 3 Top Contenders with 8 Nods Apiece