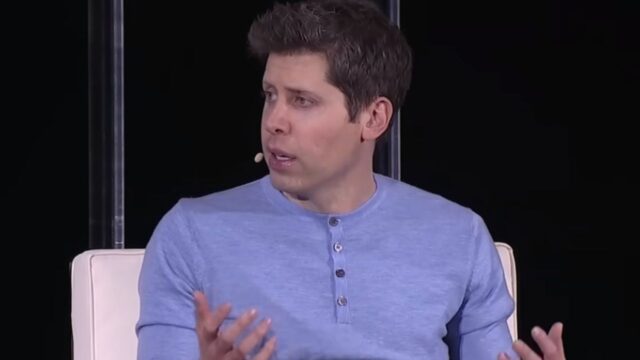 OpenAI, the company behind the explosively popular AI chatbot ChatGPT, sent shockwaves through the tech industry this week by suddenly firing its CEO and public face, Sam Altman.
Altman, considered an artificial intelligence luminary, was ousted by OpenAI's board over unspecified claims he was not "consistently candid" in communications.
As OpenAI's high-profile CEO, Altman had come to personify the ascendant field of artificial intelligence for many people. When ChatGPT launched late last year, it provided mainstream users with their first direct experience conversing with an AI system.
Altman's regular media interviews offered assurances that powerful AI systems would remain safe and beneficial under OpenAI's stewardship. The board's vague justification for his firing left the AI community reeling.
OpenAI's terse statement announcing Altman's removal claimed the board had lost confidence in his leadership after an unspecified review process. The rapid decision stunned AI experts, journalists, and OpenAI employees, who were unaware of any red flags.
The dramatic firing capped Altman's swift fall from grace after serving as OpenAI's public face during its explosion in popularity due to ChatGPT's viral success. Just last week, he gave a keynote outlining OpenAI's future vision and opportunities.
Without elaboration from OpenAI's board, questions swirled about what possibly prompted Altman's termination as CEO. There were no known grievances about his performance or conduct that would explain the board's decisive loss of faith.
Some speculated a rift emerged over OpenAI's direction or a missed communication around a technology issue. But with few details, the shocking move seemed to blindside even those closest to OpenAI.
Moreover, OpenAI co-founder and president Greg Brockman announced he was stepping down from the board shortly after Altman's forced departure. Brockman said both were shocked at being suddenly terminated without warning.
Their swift removals leave OpenAI lacking key leaders during a critical growth phase as AI development accelerates globally.
OpenAI's close partner, Microsoft, which has invested billions in the firm, expressed continued confidence in its work. But some questioned whether OpenAI's internal issues might impact its external collaboration.
For now, OpenAI CTO Mira Murati takes over leadership temporarily. But filling Altman's shoes permanently will prove challenging after his pivotal role in founding OpenAI with Elon Musk and cementing its position at the epicenter of AI innovation.
Altman's future plans remain unknown after his unexpected OpenAI exit. As a prominent thought leader on AI safety and ethics, he will likely remain influential in steering the field as companies rush to leverage AI.
But his undisclosed falling out with OpenAI's board taints his once-glowing reputation. The opaque nature of the firing may hinder rebuilding trust in Altman's integrity as an AI pioneer. Still, many industry luminaries vocally continue backing him after the baffling sequence of events.
ChatGPT achieved astronomical popularity by enabling conversational AI interactions for the public. Its widespread use puts intense pressure on tech rivals to develop competing chatbots.
This escalating AI race likely amplified existing stresses within OpenAI even before Altman's removal. Now, the company must navigate leadership uncertainty amid fierce competition and exponential growth.
For an organization crafting tremendously influential technologies, OpenAI's opaque internal decision-making sparked concerns. The vagueness around Altman's firing appeared incongruent with the transparency vital to earning public trust.
AI experts emphasized that openness must remain a priority. The debacle reinforced that even leading AI companies still have progress to make on governance practices matching their technological sophistication.
Overall, Altman's dismissal foreshadows coming turbulence as AI advances create disruption. But adhering to principles of accountability and ethics will help steer innovative companies down the right path.