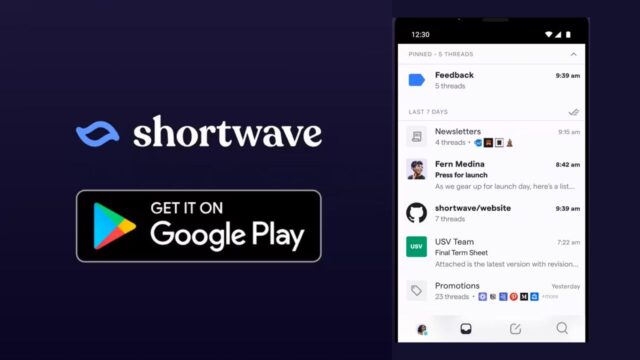 After a lengthy beta period of 18 months, Shortwave, an email application originally designed for iOS and web, has finally landed on Android. You can now download version 1.0 from the Google Play Store. The app's basic functionalities are available for free, but to enjoy its full range of features, you'll need to shell out $9 a month.
Shortwave was the brainchild of a team of ex-Google employees who were looking to fill the void left behind when Google discontinued its revolutionary Gmail alternative, Inbox, in 2019. Inbox was a game-changer during its time, standing out from its competitors with innovative features like Bundles, which sorted your emails by category, and Delivery Schedules that allowed you to choose when these Bundles would pop up in your inbox. Its discontinuation left many users disappointed.
Taking a leaf out of Inbox's book, Shortwave has incorporated many of its predecessor's features, including the popular Bundles and Delivery Schedules. It also introduces new tools like a sweep button to select multiple emails at once, AI-driven smart replies, and handy options to pin, snooze, archive, or delete emails quickly. However, the free version does come with certain restrictions, like a searchable email history of only 90 days. For unrestricted access, you'll have to opt for the $9 monthly subscription. The company's blog offers a comprehensive rundown of all the features Shortwave for Android has to offer.
Interestingly, Android Police pointed out that the newest release seems more like a web application rather than a native Android app. Nevertheless, the overall experience of the 1.0 version is far more akin to its iOS counterpart than the preceding beta version.
Read Also: Top 10 Spam blocker Apps for Android and iOS