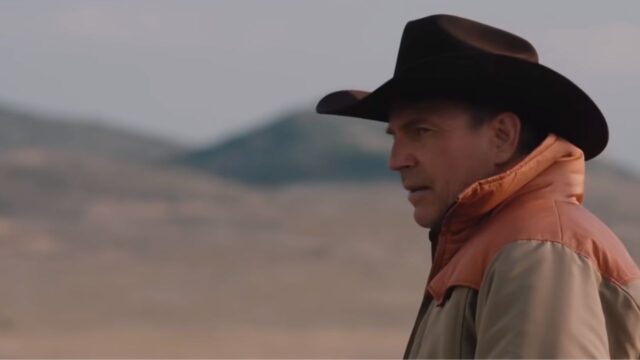 Picture a helicopter whizzing across a rugged mountain landscape, accompanied by a pack of cowboys on galloping horses below. It's a striking sight, a convergence of time and space. In an instant, the past and the present meld into something simultaneously familiar and astonishing.
Fast forward about 60 years from the heyday of Western films dominating the big screen, and fans of the genre now have the opportunity to immerse themselves in Taylor Sheridan's neo-western series, "Yellowstone." Originally launched in 2018 on the Paramount Network, this show has cultivated a massive following and even spawned two spinoffs, "1883" and "1923," available on Paramount+, its corporate sibling streaming platform.
Read More: Russell Brand Accused of Rape and Sexual Assault
Now, amidst the ongoing WGA and SAG-AFTRA strikes, which have resulted in a somewhat limited fall TV lineup, "Yellowstone" is poised for a significant platform expansion. It's found a new home on CBS, a broadcast network owned by Paramount.
Neo-Westerns aren't entirely new to audiences. Films like the Coen Brothers' Oscar-winning "No Country For Old Men," various Quentin Tarantino works, and Taylor Sheridan's own "Sicario" have explored different facets of these lawless frontiers. However, "Yellowstone" stands out, especially in today's political climate, as one of the most well-crafted, expansive, and intricate modern shows with a middle-American, conservative-leaning perspective.
The series initially gained popularity in more rural areas, drawing substantial viewership during the pandemic lockdown, which brought viewers from coastal cities into this captivating world of cowboys and ranches.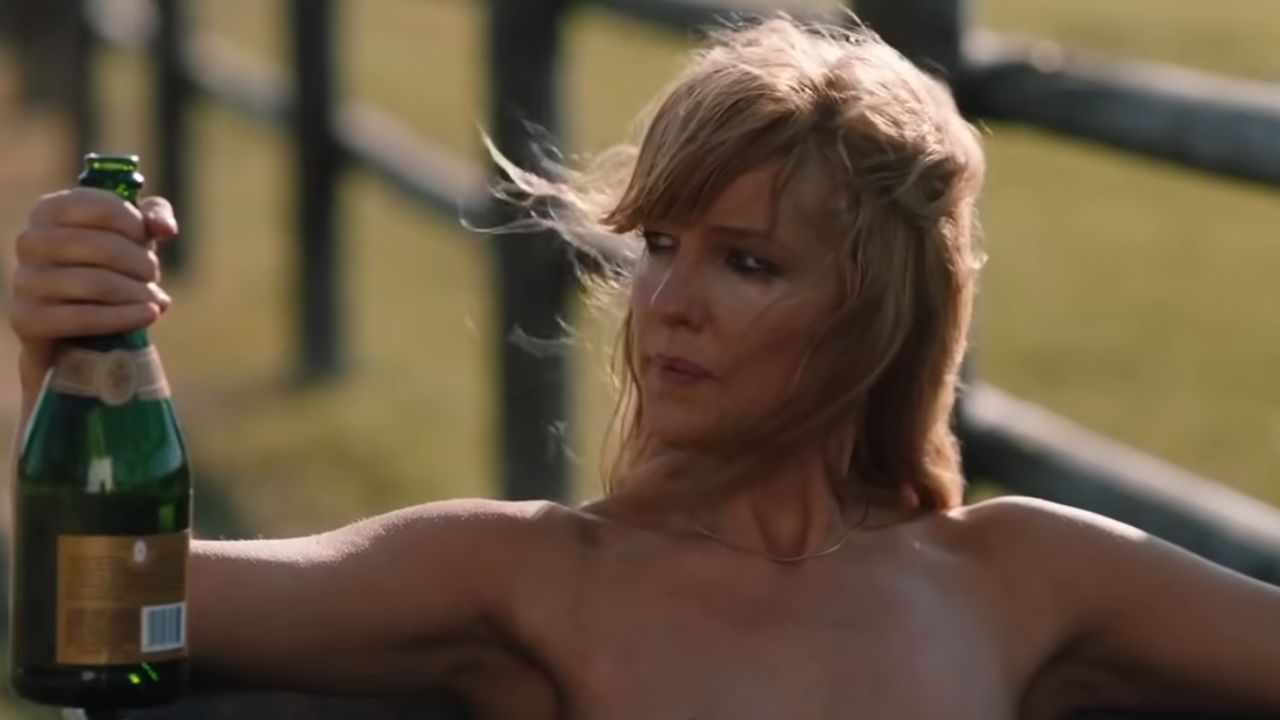 While the political undertones in "Yellowstone" aren't overt, Taylor Sheridan has consistently positioned himself as a Hollywood outsider. He's the creative force behind every single episode of "Yellowstone" and its spinoffs, making him a prolific writer and showrunner. Sheridan has faced criticism in the media for his outspoken opposition to the WGA's demands for a minimum number of writers in writers' rooms. He firmly believes in the freedom of artists to create without constraints, emphasizing that his storytelling revolves around simple plots driven by characters, as opposed to characters being driven by a predetermined plot – a departure from the traditional television model. He explained his stance, stating, "So for me, writer's rooms, they haven't worked."
On a personal note, I've never been drawn to American Westerns. The idea of cowboys as heroes never quite aligned with my perspective. As a Black American woman who grew up on the South Side of Chicago, James Baldwin's words from "The American Dream and the American Negro" in 1965 have always resonated with me when thinking about classic Western films. Baldwin noted, "It comes as a great shock around the age of 5, 6, or 7 to discover that the flag to which you have pledged allegiance, along with everybody else, has not pledged allegiance to you. It comes as a great shock to see Gary Cooper killing off the Indians, and although you are rooting for Gary Cooper, that the Indians are you."
However, with all the buzz surrounding "Yellowstone" and the upcoming David Oyelowo-starring "Lawman: Bass Reeves," which centers on a formerly enslaved man who became the first Black U.S. Marshal (with Sheridan as an executive producer), I felt it was time to give "Yellowstone" a closer look.
Read Also: Netflix New Releases Next Week
The pilot episode kicks off with a harrowing scene: a fatal accident, a severely injured horse, and a profusely bleeding head wound. Even though this opening sequence would unsettle most people, John Dutton III (played by Kevin Costner), the stoic patriarch, Livestock Commissioner, and owner of the colossal Yellowstone Dutton Ranch, seems largely unfazed. As the story unfolds, set against the backdrop of Bozeman, Montana, a predominantly white community, the secrets, desires, and dark potential of John begin to emerge.
A towering figure like John Dutton doesn't stand alone. In the feature-length pilot episode, Taylor Sheridan meticulously peels back the layers of the rancher's life, introducing his four children. There's Jamie (played by Wes Bentley), the adopted son and a lawyer who comprehends the family business but avoids physical labor. Lee (played by Dave Annable) is a cowboy, but his disinterest in networking and negotiation makes him an unfit heir. Kayce (played by Luke Grimes) is the family's black sheep, having distanced himself from his father and the Dutton legacy to live with his Indigenous wife and son on the nearby Broken Rock Indian Reservation. Lastly, there's Beth (played by Kelly Reilly), the prodigal daughter who may be as formidable as John himself.
While the complex dynamics within the Dutton family lie at the heart of "Yellowstone," Sheridan meticulously unravels the other intricate connections shaping this society. A development company called Paradise Valley aims to construct condos near Yellowstone, a move that would further disrupt a community already undergoing rapid gentrification. While John is more than willing to use his influence and wealth to stop this development, he also finds himself at odds with the people of Broken Rock and the newly appointed and formidable Chief of the reservation, Thomas Rainwater (played by Gil Birmingham). Chief Rainwater doesn't hesitate to remind John about the true meaning of encroachment. As Episode 1 unfolds, a life-altering confrontation reveals just how far these men are willing to go to assert their dominance and protect their communities.
"Yellowstone" was always destined to be an immense undertaking. Taylor Sheridan brings his world to life on screen, with a shift in focus toward Broken Rock. By shedding light on the fundamental inequities and ongoing hardships faced by Indigenous communities, the series compels the audience to confront American history as it truly is and has always been. Throughout the pilot episode, "Yellowstone" manages to maintain a certain level of quality, both in its setting and by accentuating its strongest aspect: the dynamics within the family.
Since its debut, Taylor Sheridan has become a larger-than-life figure, positioning himself as an everyday man despite his growing wealth. In spring 2022, he even graced the cover of Variety on horseback and occasionally made appearances as a cowboy on "Yellowstone." While he exerts tight control over his shows, including Paramount+'s "Tulsa King," "Mayor of Kingstown," and "Special Ops: Lioness," his fanbase is bound to expand even further now that "Yellowstone" is more widely accessible. For fans who have been following the Duttons since the beginning, "Yellowstone's" move to CBS offers a chance to revisit their world as it was before descending into chaos.
Now in its fifth and final season, Taylor Sheridan initially planned for six concluding episodes of "Yellowstone," although he recently expressed a hope for 10. However, Kevin Costner has departed from the series due to creative and salary disagreements. Despite this setback, Sheridan remains committed to giving "Yellowstone" a conclusion, even if it's not the one he initially envisioned. He shared his disappointment, saying, "It truncates the closure of [Costner's] character. It doesn't alter it, but it truncates it."
While this might mark the end of "Yellowstone" as fans have come to know it, it also signifies a fresh start for the show in many respects. CBS has announced that they will air nearly identical episodes to those originally released on Paramount+. What's more, the "Yellowstone" saga is far from over. A new spinoff, featuring Oscar-winner Matthew McConaughey, is in development. Taylor Sheridan has suggested that this series, though connected to the original, is likely to introduce a completely new cast and location. Given that both McConaughey and Sheridan hail from Texas, the Lone Star state might play a significant role in the storyline. Sheridan intriguingly stated, "My idea of a spinoff is the same as my idea of a prequel — read into that what you will."
For the time being, "Yellowstone" exists in its original form on CBS and Peacock. Interestingly, the show isn't available for streaming on Paramount+ because Peacock's parent company, NBCUniversal, secured the streaming rights in 2020, prior to Paramount+'s launch in 2021. The repositioning of "Yellowstone" on CBS, with Kevin Costner at the forefront, may seem a bit unusual. Nevertheless, it's poised to reach a new audience that might be fatigued by streaming, making it a fitting farewell to an iconic character, this branch of the Dutton family tree, and a genre filled with nostalgia. In many ways, "Yellowstone's" new broadcast home is where this massive and wildly entertaining epic should have been all along.
"Yellowstone" will have its broadcast debut on September 17th on CBS, with episodes airing weekly on Sundays. Seasons 1-5 are currently available for streaming on Peacock.