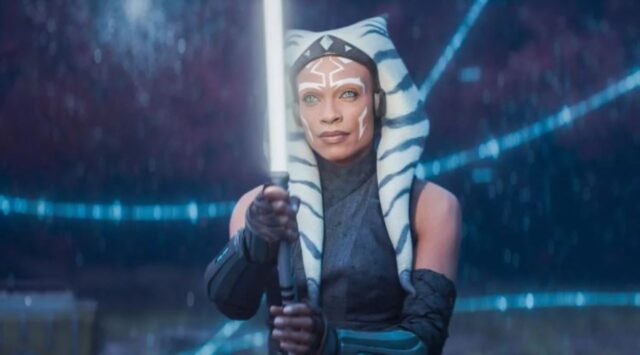 Disney Plus August 2023 Schedule offers a wide range of new and different shows every week. In fact, part of what makes it a brand is that users of this site, which is owned by The Walt Disney Company, will be able to see new material at least once a week. This could be new TV shows, movies, or sports events.
New Series of Disney Plus August 2023 Schedule
Guardians Of The Galaxy: Vol. 3 – August 2, 2023
Our favorite misfits are adjusting into life on Knowhere in Guardians of the Galaxy Vol. 3. But it isn't long before the echoes of Rocket's violent past upend their lives. Still mourning after Gamora's death, Peter Quill must unite his crew around him on a perilous quest to save Rocket's life—a mission that, if not completed successfully, could spell the end of the Guardians as we know them.
Farm Dreams
"Farm Dreams" is a six-part documentary series that follows farmer/forager Indy Officinalis as she connects prospective farmers with specialists to help them realize their dream of living in nature on their terms. Hers is a voyage of farmers supporting farmers, not merely an investigation of the realms of homesteading, aqua, micro, rooftop, and indoor farming.
Star Wars: Young Jedi Adventures – 6 New Episodes
The animated series, set during the High Republic era, follows Jedi Younglings as they study the ways of the Force and develop critical abilities required to become Jedi. The series was just nominated for a 2023 Television Critics Association Award and received the Common Sense Seal from Common Sense television, which recognizes exceptional television that families can enjoy together.
READ MORE: All the 14 Mattel Movies Coming After Barbie's Success
How Not to Draw Shorts (S1, 5 episodes)
"How NOT to Draw" is a short drawing lesson parody series in which animators bring renowned Disney characters to life, and the characters are subjected to turmoil brought on by the animator(s).
Kiff (S1, 4 episodes)
Kiff's passion for adventure leads her on numerous adventures throughout their city with her best pal, Barry.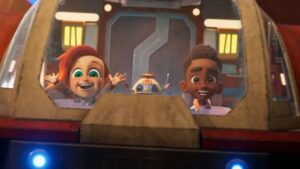 Rio 2 – 4 August 2023
Blu, Jewel, and their children attempt to adjust to their new circumstances in the Amazon after leaving Rio de Janeiro. However, Blu runs into the furious Nigel, who confuses matters even further.
High School Musical: The Musical: The Series – Final Season (9 August 2023)
The Wildcats return to East High after an incredible summer at Camp Shallow Lake to prepare for a stage production of "High School Musical 3: Senior Year." However, plans are thrown off track when Principal Gutierrez announces that Disney has decided to film the long-awaited "High School Musical 4: The Reunion" film on location at their beloved high school.
Dino Ranch (season 2, episode 9)
"Dino Ranch" recounts the Cassidy family's exploits in a mythical "pre-westoric" world where dinosaurs still roam. The young ranchers find the joy of ranch life while navigating the wild outdoors via unanticipated trials as they learn the ropes.
The Amazing Spider-Man 2 – 11 August 2023
It's a fantastic time to be Spider-Man (Andrew Garfield). There's nothing quite like swinging between buildings, embracing his role as a hero, and spending time with Gwen (Emma Stone) for Peter Parker. But becoming Spider-Man has a cost: only Spider-Man can protect his fellow New Yorkers from the city's powerful adversaries. With the arrival of Electro (Jamie Foxx), Peter is forced to face an opponent far more powerful than himself. As his old friend, Harry Osborn (Dane DeHaan), reappears, Peter realizes that all of his foes share one trait: Oscorp.
ALSO READ: Michael J Fox Net Worth Revealed- The Rise to the Fame
Barnyard Olympics (1932)
Mickey and Pete compete in a variety of sporting disciplines (running, rowing, vaulting, and a chaotic bicycle racing climax), with the entire barnyard cheering them on (including Minnie and Horace Horsecollar). Pete resorts to cheating, but Mickey ultimately triumphs.
The Flying Jalopy (1943)
Donald Duck purchases a rattletrap old airplane from scheming proprietor Ben Buzzard, who dupes the unwary duck into making Ben the benefactor in the event of an accident. Ben then takes Donald on a risky flight, attempting to wreck the plane so that he can profit from Donald's misery.
Goofy And Wilbur (1939)
With this clever short film, Goofy launches a series of his own solo cartoons, in which he collaborates with his pet grasshopper companion, Wilbur, to lure fish to his net. Goofy leaps into action to save Wilbur from an uncertain fate with a hungry frog, not realizing the danger he is in until it is too late.
Other Series of Disney Plus August 2023 Schedule
The Lincoln Lawyer season 2 part 2 (Aug. 3, Netflix)
High School Musical: The Musical: The Series season 4 (Aug. 9, Disney Plus)
Rap Sh!t season 2 (Aug. 10, Max)
Solar Opposites season 4 (Aug. 14, Hulu)
Killing It season 2 (Aug. 17, Peacock)
The Upshaws season 4 (Aug. 17, Netflix)
Puppy Love (Aug. 18, Freevee)
The Ultimatum: Marry or Move On season 2 (Aug. 23, Netflix)
Archer season 14 (Aug. 30, FXX)
Adventure Time: Fionna and Cake (Aug. 31, Max)
Choose Love (Aug. 31, Netflix)
One Piece (Aug. 31, Netflix)