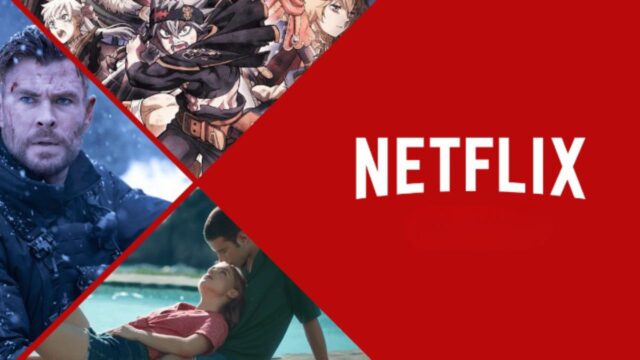 There's Netflix and then there's everyone else when it comes to streaming TV series and movies. None of its streaming competitors can come close to matching it in terms of sheer magnitude, allowing Netflix to release a startling number of new titles from one week to the next. Of course, just because you make more of anything doesn't guarantee excellence — but when Netflix programs are good, they're really fantastic, and that's what this essay is about.
If you're looking for something new to watch on Netflix, we already have guides covering everything from the greatest sci-fi to the grittiest crime dramas and the overall best shows to watch on the service. Meanwhile, what you'll discover below is a collection of Netflix programs that have all received the same distinction: A perfect 100% rating on Rotten Tomatoes (either the critics' or the audience's rating on the review site). The shows include Korean-language fare, documentaries, crime dramas, and much more. Top-tier animated titles include Cyberpunk: Edgerunners and Arcane: League of Legends.
Let's take a deeper look at this list of Netflix shows that currently have flawless Rotten Tomatoes rankings. The following are listed in no particular order:
The Playlist: Before it was a streaming service that changed the music industry, Spotify was just another scrappy company with huge aspirations and stars in their eyes. This Netflix series depicts the meteoric ascent of the phenomenon that forever altered the music industry.
Arcane: "two sisters fight on opposing sides of a war between magical technologies and clashing convictions" in this animated Netflix series set in the setting of the League of Legends video game franchise.
Dash & Lily: This one is for all the romantics out there. Dash & Lily is one of the loveliest Netflix romances you'll ever see, starring the uber-cynical Dash and the perpetually effervescent Lily, who fall in love before meeting by exchanging messages and dares in a notebook that they each leave for the other all over New York City.
Cyberpunk: Edgerunners: "In a dystopia riddled with corruption and cybernetic implants," Netflix explains of this amazing anime series, "a talented but reckless street kid strives to become a mercenary outlaw — an edgerunner."
Extraordinary Attorney Woo: A touching dramedy about a clever young woman on the autism spectrum who astounds everyone with her ability to excel in the legal profession.
Emergency: NYC: The lives of front-line healthcare employees at different New York City hospitals, including Lenox Hill and Long Island Jewish Medical Center, are chronicled in this merciless Netflix docuseries.
Read More: 8 Best Movies to Expand your Mind
Little Women: This Korean adaptation of Louisa May Alcott's classic novel follows three poor sisters who become involved in a plot involving the affluent and powerful.
Mask Girl: Mask Girl, one of the most recent additions to this list, is a Korean drama with brutality on par with Squid Game about an office worker who is worried about her appearance and transforms into an internet personality at night — although one who hides behind a mask.
Crash Landing on You: This isn't your typical Korean drama. Many lovers of the genre consider Crash Landing on You to be one of the best films ever created. Everything from the swoon-worthy soundtrack to the massive action set pieces to the unforgettable characters (including side characters) make this Netflix series a must-see.
MerPeople: This Netflix docuseries exposes viewers to professional mermaids, whose hobby has grown into a $500 million industry.
The Law According to Lidia Poet: The Law is a drama centered on the real-life first female lawyer in Italy. According to Lidia Poet, the title character is played by a captivating Matilda De Angelis.
Rough Diamonds: A prodigal son brings crushing debt down on his family's enterprise in this eight-episode Belgian criminal thriller, prompting his estranged brother to return to Antwerp's diamond district to clean up the damage.
Giri/Haji: One of the best gritty crime dramas ever made available on Netflix. "Family duty sends a lawman to London to look for his mob-assassin brother as a yakuza war threatens to engulf Tokyo," according to the logline. Trust is much more difficult to get by."
Live to 100: Secrets of the Blue Zones: According to the official description, author Dan Buettner travels throughout the world "to discover five unique communities where people live extraordinarily long and vibrant lives."
Bill Russell: Legend: Finally, this Netflix original presents the riveting biography of NBA legend and civil rights pioneer Bill Russell, highlighting his legacy both on and off the court.