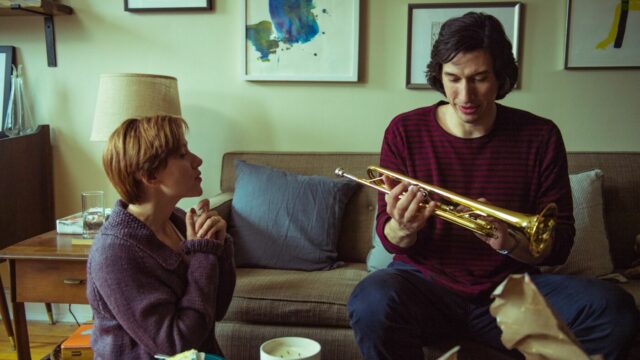 A great film allows us to temporarily put on certain emotions, much like putting on a trusted, worn-out coat. We occasionally seek a whimsical, romantic feeling. Sometimes we crave a rush that gives us goosebumps. On other days, all we want is a warm, cuddly embrace. There are times, however, when you just want to give in to sadness and watch a tearjerker for the drenched, snot-covered solace it can provide.
1. Les Misérables
Les Misérables, based on Victor Hugo's 1862 historical novel, is a complex web of stories about crime, love, suffering, and revolution. Hugh Jackman stars as a valiant thief fleeing a determined lawman in this heartbreaking film musical (adapted from the West End theatrical production) (Russell Crowe). Anne Hathaway won an Academy Award for her heartbreaking performance as the tragic factory worker Fantine.
2. Steel Magnolias
Steel Magnolias is a fantastic example of the need to laugh one's way through pain. When a loved one dies, it can be especially difficult, especially if it happens slowly and predictably, as it did for Julia Roberts' Shelby, a young Southern lady whose type 1 diabetes threatens her life when she decides to have a child. The beauty of Herbert Ross' heartbreaking dramedy, on the other hand, is in how it uses humor to process grief and find solace. Because of the strong bond between Sally Field, Shirley MacLaine, Dolly Parton, Olympia Dukakis, Daryl Hannah, and Roberts, each devastating blow is bookended with a smile.
3. A Monster Calls
A Monster Calls is a contemporary story about grief, misery, and childhood. In it, a young boy (Lewis MacDougall) copes with the prospect of losing his mother by befriending a tree monster (Liam Neeson), who offers him three instructive tales in exchange for the boy telling him one. The film was inspired by Patrick Ness' fantasy novel, which was based on an idea from Siobhan Dowd.
4. The Nightingale
Jennifer Kent's critically acclaimed follow-up to the monster thriller The Babadook, The Nightingale, stunned and astounded her audience. Aisling Franciosi plays a young Irish wife and mother whose hard but happy life is shattered by a cynical English captain's obsessive blood thirst. It takes place in 1825 in an Australian penal colony (Sam Claflin). Her only option is vengeance, and Baykali Ganambarr, an Aboriginal tracker who has also suffered at the hands of English invaders, is leading the charge.
5. Marriage Story
Noah Baumbach's suspenseful story about a couple ending their marriage divided audiences. Some people were surprised by which "side" they eventually supported. However, praise for Marriage Story's execution and impact was almost universal in the reviews. The leads, Adam Driver and Scarlett Johannson, were praised for their captivating scene work.
6. Pieces of a Woman
Vanessa Kirby (The Crown) stars in this tragic film about a woman whose life is forever changed when her child, born at home, dies soon after birth. Pieces of a Woman is a heartbreakingly true story about loss that delves into the emotional complexities of grief, marriage, and responsibility.
7. Other People
Molly Shannon and Jesse Plemons play mother and son in this semi-autobiographical film from writer/director Chris Kelly about a young gay man who returns to his boyhood home to help care for his dying mother. Other People, which stars one of Plemons' best performances, finds the humor and beauty in the moments before feeling bereaved.
8. The Sky is Pink
The protagonist of The Sky Is Pink is Aisha "Aishi" Chaudhary (Zaira Wasim), a small girl who dies and recounts the events of her parents' lives from the afterlife. It is based on a true story.
9. All the Bright Places
Fans of The Fault in Our Stars will enjoy All the Bright Places, another heartbreaking story about young people who find love despite their personal struggles. Jennifer Niven co-wrote the screenplay, which stars Elle Fanning and Justice Smith in sad performances.
10. Ma Rainey's Black Bottom
Ma Rainey's Black Bottom was inspired by August Wilson's drama of the same name. Viola Davis plays real-life blues singer Ma Rainey during a single day of recording for her album. The intimate interactions between her lover, her band, and her producers result in a heartbreaking examination of race, betrayal, and ownership.
If you are interested, you can also read: Black Mirror season 6, Tatiana Maslany, Who is Alicent Hightower, Baki Season 5, Thor, Love and Thunder, Best Sebastian Stan Movies, Daredevil Season 4, Best Ben Affleck Movies, Instastories, Latina Creators on Disney+, Overlord Season 5, Satanic Panic Movie, iOS 16 Beta, 6streams, 8 Nazi Hunters Movies, Streameast, Best Grail Watches, Emerald Chat, 365 Days 3, House of the Dragon, IFVOD, NFL Streaming Sites, Google TV App, Meta Launches, AniMixPlay, and Jilo Virals.