Movies are a form of entertainment for sure. But every once in a while, a movie you watch has a bigger effect on you than you expected. Sometimes, after the credits roll, you just sit and think about your life, and the movie changes the way you see life.
So, if you're looking for something to watch this weekend, here's a list of movies that will change the way you see life.
Best Inspirational Movies that Will Change your Life
1. Rocky (1976)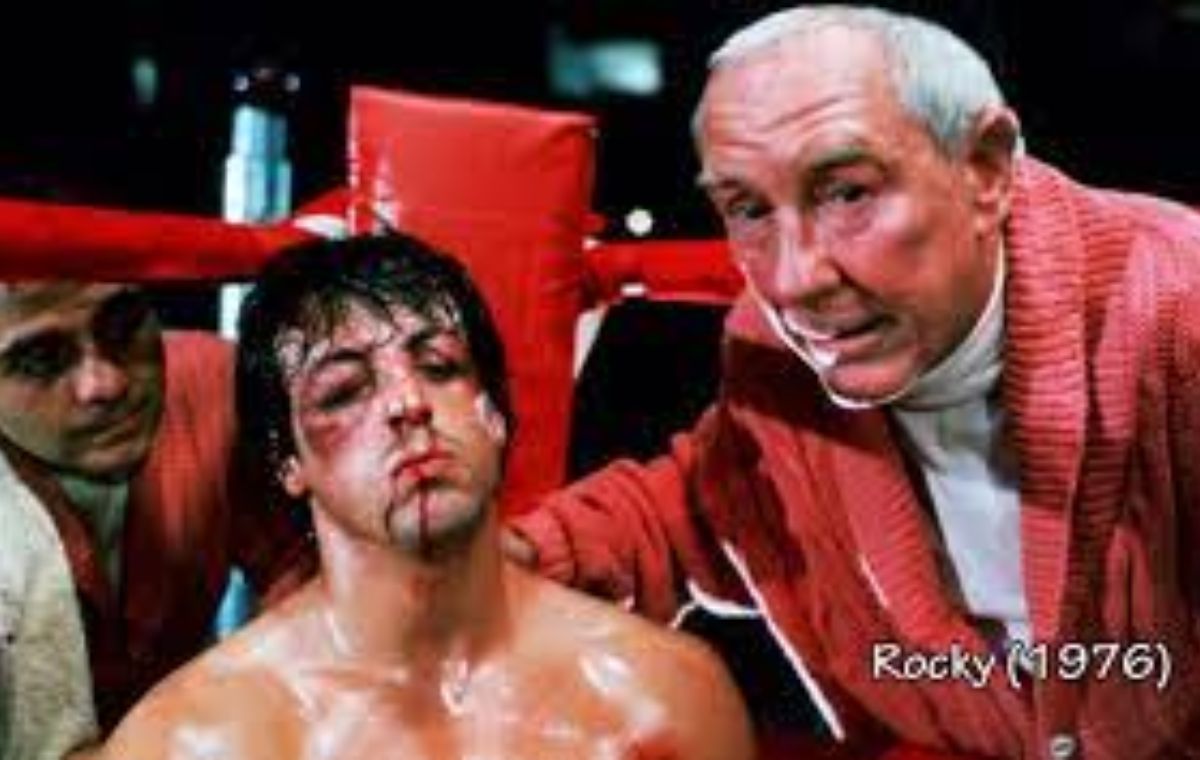 Rocky is NOT one of the best movies ever made. Not in the least. In some places, it's really bad. But it's a film that knows how to connect with its audience, and even though it's cheesy and exploitative at times, it comes off as a sweetly sincere attempt to move people with the power of hope and persistence. In "Rocky," a struggling boxer's life changes when he gets a chance to fight heavyweight champion Apollo Creed. This is a classic "from rags to riches" story. Sylvester Stallone's performance as Rocky Balboa is so touchingly real that it makes you want to cheer for his character with all your heart.
2. The Pursuit of Hayppyness (2006)
"The Pursuit of Happiness" is the perfect example of a classic Hollywood melodrama. A man who is alone with his child and stuck in the middle of nowhere fights against all odds to reach his goals. And maybe it's the movie's charm that comes from how simple and innocent it is. The film isn't very realistic, and it has a tendency to wrap things up nicely, but it is still moving in some ways. Will Smith's calm performance as Chris Gardner takes the movie beyond its obvious sentimentality and gives an honest look at the story's human side.
3. Awakenings (1990)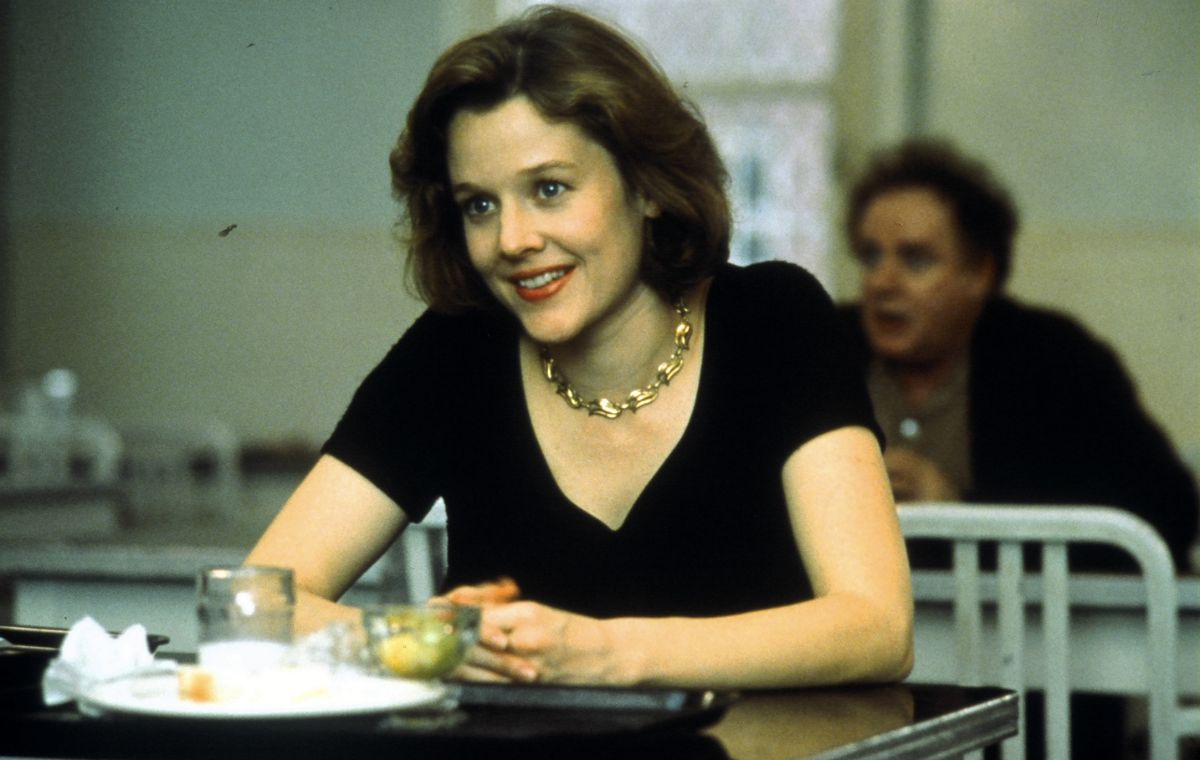 Based on a true story about a British neurologist who finds out that the drug L-Dopa can help people. In the movie, Robin Williams plays a doctor who gives it to catatonic patients who survived the encephalitis lethargica epidemic of 1917–1928. This helps bring them back to life. They find it magical to live again in a different time, but the drug's side effects catch up with them quickly, and they go back to being catatonic. It's another classic Hollywood tearjerker with a powerful, emotionally resonant message that is told with great respect and honesty.
4. Good Will Hunting (1997)
I'm not sure if "Good Will Hunting" would have the same big effect on me as it did when I first saw it a few years ago. My taste in movies has changed a lot since then, and I've seen a lot of different kinds. But it's a charming and honest movie that really got to me. The movie tells the story of a math genius who works as a janitor in a college and sometimes solves hard math problems on the whiteboards there. But he doesn't know how good he really is, so he wastes his life getting into fights and hanging out with his friends all night. He is found by a college professor, who calls an old friend he thinks could help the boy get back on the right track. Matt Damon is great in the main role, but Robin Williams steals the show as Sean Maguire with a performance that is both funny and sad.
5. Forrest Gump (1994)
"Forrest Gump" is another movie that has gotten a lot of criticism for being too sentimental and taking advantage of viewers' emotions on every level. Many of these complaints are true, and the movie is pretty naive, but you can't help but be affected by its charm and endearingly simple view of life. The movie is about a man with an intellectual disability who fights against all odds and becomes a national hero. He joins the army and goes to many important political and cultural events, but he can't forget his childhood sweetheart. Part of the movie's brilliance could be attributed to Tom Hanks' iconic performance as the title character. His performance clearly takes the movie beyond its inherent kitsch and turns it into something delightfully funny and endlessly entertaining.
6. Cast Away (2000)
Robert Zemeckis's survival drama, Cast Away, is a very moving story about a FedEx executive who, after his plane crashes, is left on a deserted island with no real way to stay alive. But the power of love pushes him to do desperate things to stay alive. He clings to the smallest of hopes, hoping to see light far, far away from the hopeless darkness that is taking over his life. In the main role, Tom Hanks is completely captivating and gives a performance that is both emotionally and physically draining.
7. The Pianist (2002)
Now, this choice may seem strange, but "The Pianist" is probably the most inspiring movie on the list. The movie tells the story of how Polish-Jewish pianist Wladyslaw Szpilman tried to stay alive in Nazi-occupied Poland during World War II. Even though he sees people dying all around him, Spilzman never gives up. He is desperate to stay alive and live in a world where these horrible things don't happen. Polanski's sure and perfect direction pulls us into the movie, and we never feel like we're being used on an emotional level, which makes the movie a lot more interesting to watch.
8. Two Days, One Night (2014)
The tone and emotional truth in "Two Days, One Night" hit a nerve because they were so real. It's about a woman who takes time off from work because she's depressed. When she comes back, she finds that her coworkers have been working long hours and getting bonuses while she was away. Now she has to talk them out of giving her the money so she can go back to work. After being in a lot of emotional pain and not knowing what to do for two days, she finally finds herself and decides to start over. It's a powerful drama that was put together with shrewd brilliance. Marion Cotillard gives a painfully honest performance that makes the drama even more moving, and this may be her best work.
9. Aviator (2004)
The movie "The Aviator" is about the life of Howard Hughes, a very successful filmmaker and aviation pioneer whose struggles with his own inner demons start to hurt both his personal and professional life. Hughes is a very ambitious man who is known for being a perfectionist who can't stand even the smallest mistakes in his work and wants the best from his employees. His strange fear of germs and OCD, on the other hand, destroy his personal life and pull him into the deadly webs of insanity. Like most of Scorsese's biopics, "The Aviator" is the story of a man, a person, with all of his flaws, wants, and goals, told with the utmost honesty and sincerity.
10. Whiplash (2014)
The raw energy and passion in the movie "Whiplash" blew me away. I mean, really, who would have thought that a movie about jazz music could be so fast-paced and exciting? The movie shows the rocky relationship between a young man who wants to be a jazz musician and his strict music teacher. The movie is directed by Damien Chazelle, who gives it so much energy and excitement that you can't take your eyes off it for a second. The movie is very different from other motivational movies because it focuses on the raw, honest truth about success, fame, and hard work. It also asks you to keep pushing yourself and never be happy with your own accomplishments, no matter how big they are. Miles Teller does a great job as the main character, but it's J.K. Simmons' performance that drives the whole movie and sets the tone.
11. Into the Wild (2007)
Christopher McCandless, a young graduate frustrated by his life at home, packs his bag, abandons and burns all his valued possessions, and travels for Alaska in Into the Wild. Throughout the journey, he experiences a variety of individuals and situations that ultimately alter his personality and outlook on life and happiness. It is a deeply uplifting story that would undoubtedly strike a chord with you due to its startling honesty, and it invites you to follow your heart and witness for yourself the immense beauty of the world in all its naked truths.
12. The Shawshank Redemption (1994)
The fact that 'The Shawshank Redemption' was able to resonate with a vast number of spectators is a testament to the effectiveness of simplicity in touching people's hearts. Many cinephiles I know criticized the picture for its simplistic approach and lack of strong characters, yet the most lovable and charming aspect of the people is their fable-like quality. Andy's resilience and drive to escape prison exemplifies the unfaltering hope of the human spirit in the most difficult of circumstances. It is simplistic and even naive at points, but there are moments when we need a hand to grasp, a shoulder to lean on, and to be comforted from the harsh facts of life, and this is why the film feels so powerful and inspiring.
13. Gravity (2013)
Gravity is one of the best space dramas made in recent years, and it goes beyond its genre. On the surface, it looks like a typical space survival story, but at its core, it's a deeply uplifting story about how people can be strong, determined, and keep going even when things don't go their way. The movie is about two astronauts, one who has been in space before and one who has never been, who are left to survive in space after being hit by debris while they are out on a spacewalk. Alfonso Cuaron's clean, clinical style gives the movie a rare touch of realism that makes it more interesting to watch because it doesn't use any kind of trickery or plot devices.
14. Adaptation (2002)
Unlike the majority of films on our list, 'Adaptation' does not scream motivation at you. In fact, none of Charlie Kaufman's films are typically preachy, which may be one of the reasons why they are always so profoundly moving. With 'Adaptation,' Kaufman pushed himself onto the screen, blurring the borders that divide the art from the artist, which is the definition of an artist. 'Adaptation' reflects Kaufman's personal struggle in adapting Susan Orlean's 'The Orchid Thief,' it is a brutally honest portrayal of writer's block and how an artist battles to create his art. The closing shot of the film, in which Kaufamn drives away with a newfound purpose in life, is one of the most uplifting and optimistic pieces of cinema I've ever seen.
15. Schindler's List (1993)
Even in the darkest of circumstances, Steven Spielberg perceived a world of hope and humanity. The melodramatic, polished style of 'Schindler's List' has long been critiqued by numerous spectators and other esteemed greats of the film community. While these are reasonable complaints, I've always believed that "Schindler's List" is a picture that goes well beyond what it appears to be about. It is a film that inspires optimism and faith at times when humanity appears to have reached the apex of civilization. Oskar Schindler is a smart businessman who intends to generate enormous profits from the war by employing a large number of Jewish workers in his factory. However, he finds that his firm has become a safe haven for many Jews who have escaped Nazi concentration camps. The central theme of the film is Schindler's transformation from a shrewd businessman to a human being.
16. Dead Poets Society (1989)
Dead Poets Society is a great movie for people who want to make a change in their lives. It stars the late Robin Williams in one of his most famous roles. The whole point of the movie is what John Keatings tells his student, which is to seize the day, live life without apologies, and refuse to do what everyone else does.
Due to John Keatings's wise words, Dead Poets Society has become one of the most quoted movies in history. It has also changed the way many people see the world around them. Since seeing this classic movie, many fans have given up their old habits and looked for a life where they can be 100% themselves without being judged.
17. Lion (2016)
Lion is a biographical drama that makes you think and feels both sad and happy. The movie goes into some deeper topics, and Dev Patel plays one of his most insightful roles yet. This makes people want to go on their own journeys of self-discovery.
Many people who watched the movie wanted to know more about their family history, where they came from, and why they are the way they are. It's a story that gives each viewer the chance to be surprised, sad, or even excited about what the future might hold for their own family history and possible reunions with long-lost relatives.
18. Billy Elliot (2000)
One of the best behind-the-scenes facts about Billy Elliot is that it was based on real-life events and has since inspired more young boys to start dancing. The movie has definitely earned its place as a classic, and its themes make it just as important now as they were back then.
The movie shows that it takes courage to face challenges when you're having a hard time, but that with the right support system and self-belief, people can do what makes them happy. Billy Elliot is still a name people think of when they want to feel passionate and driven to do what makes them happy, even if it means going against the norm.
19. Legally Blonde (2001)
Legally Blonde is a classic movie, and even though it came out over 20 years ago, it is still a happy, positive movie. In the movie, a young Reese Witherspoon plays a girl who is determined to disprove every stereotype and idea people have about her by showing that smarts and beauty do go together.
The movie encourages people to be themselves and reminds them not to judge a book by its cover. It is a feminist story that encourages people to go against the norm and be confident about it. The movie Legally Blonde rethought the idea of stereotypes and encouraged its fans to show those who say they can't that they can and will!
20. Someone Great (2019)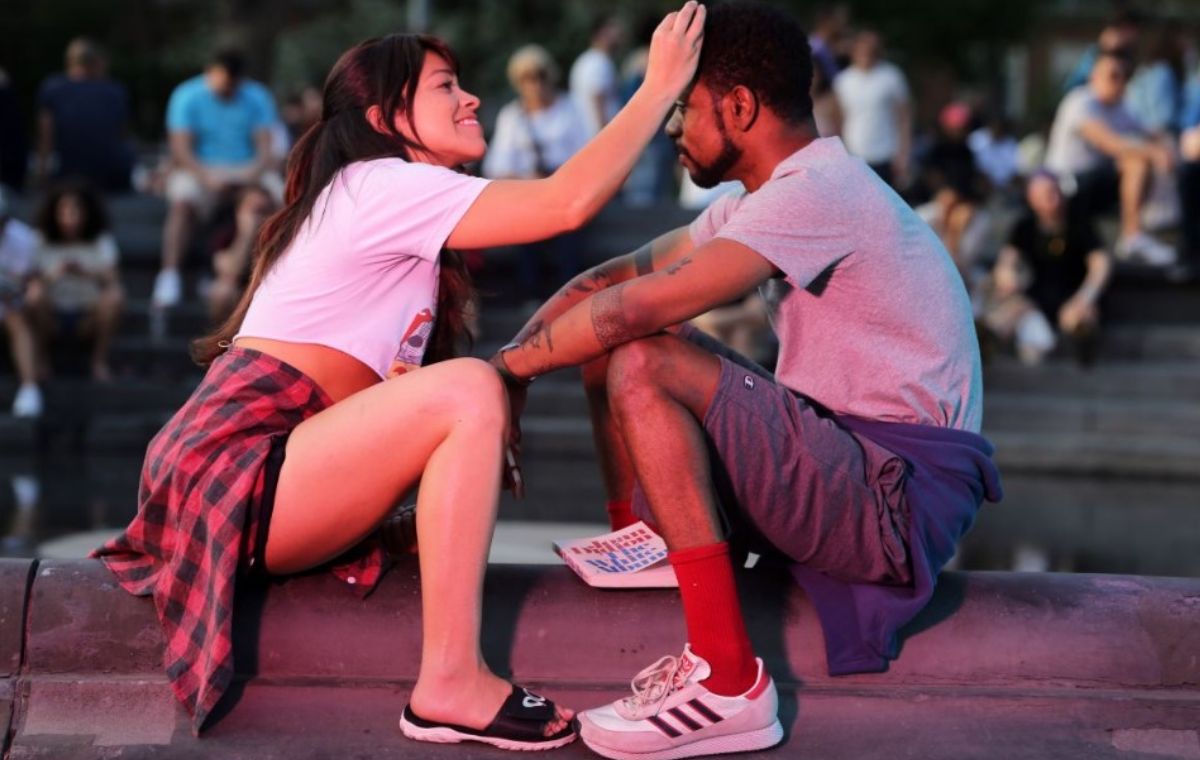 Someone Great is without a doubt one of the best Netflix original movies that viewers should watch if they haven't already, but it does so much more than just give an interesting plot. The film focuses on the post-breakup sensation and how important a good support system is in times like these, as well as how simple it is to see a relationship through rose-colored glasses before providing a surprising twist.
Jenny pursues a relocation across the nation despite being dumped in the film, which produces the feelings of loss that are frequent in times of transition while also molding it as a positive circumstance. When Jenny resolves to cherish Nate as a memory rather than letting it overtake her life and put it on hold, it reframes the conventional break-up movie as a refreshing tale about self-love. Someone Great is the ideal break-up film, helping grieving viewers get back on their feet and claim what they deserve.
If you are interested, you can also read: Saddest Movies, Black Mirror season 6, Tatiana Maslany, Who is Alicent Hightower, Baki Season 5, Thor, Love and Thunder, Best Sebastian Stan Movies, Daredevil Season 4, Best Ben Affleck Movies, Instastories, Latina Creators on Disney+, Overlord Season 5, Satanic Panic Movie, iOS 16 Beta, 6streams, 8 Nazi Hunters Movies, Streameast, Best Grail Watches, Emerald Chat, 365 Days 3, House of the Dragon, IFVOD, NFL Streaming Sites, Google TV App, Meta Launches, AniMixPlay, and Jilo Virals.