Listen to Podcast:
The wait is over—Britney Spears's first single, which features Elton John, is out. It's been six years since her last unreleased song. John came up with a unique formula in which he mixes the lyrics of his biggest hits with Britney's lyrics to make a new song.
For this first collaboration with Britney, Elton chose two of his most famous songs, including "Tiny Dancer" from the Madman Across the Water album from 1971, 50 years after it was released as a single. same one from which he took the first line of the chorus for this new title. This could be one of Britney Spears's greatest moments.
The structure of "Hold Me Closer"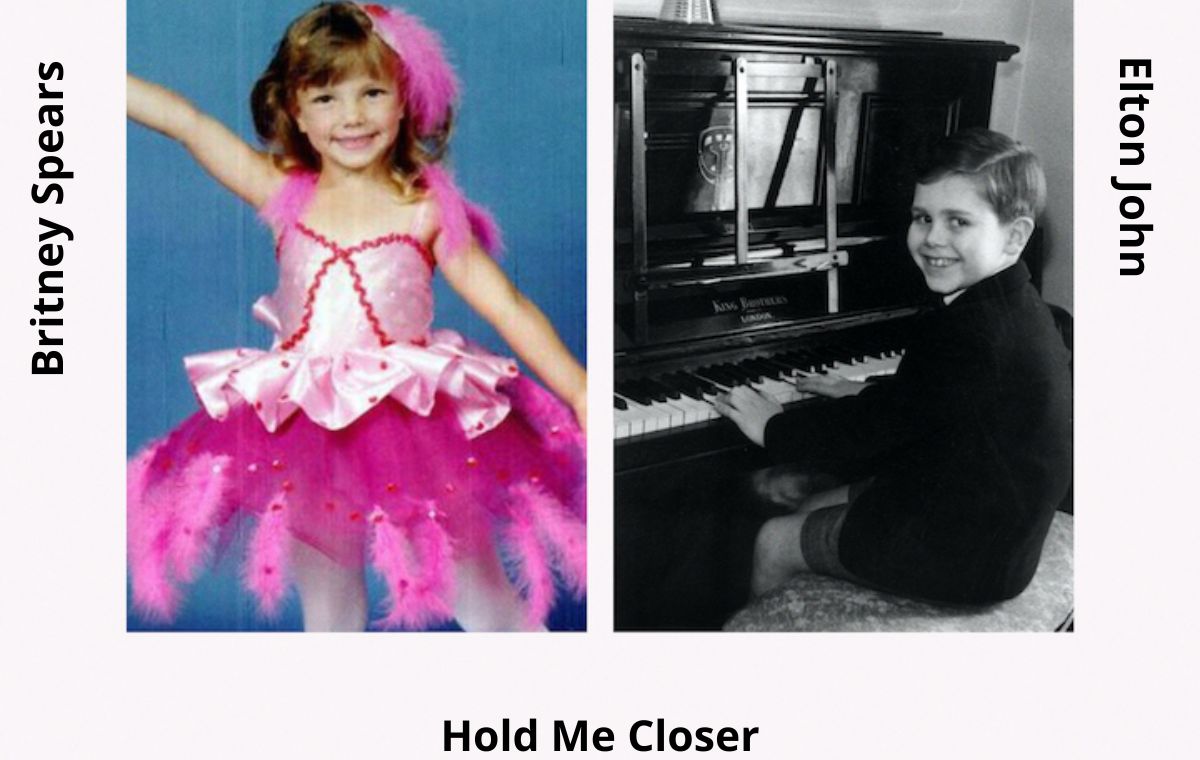 This new song has parts that you've probably heard before. The first verses are from "The One," a song from an album with the same name that came out in 1992.
"I saw you dancin' out the ocean
Running fast along the sand
A spirit born of earth and water
Fire flying from your hands"
The chorus of the main part of the famous song "Tiny Dancer," written by Bernie Taupin and dedicated to his wife Maxine Feibelman, comes after this part:
"Hold me closer, tiny dancer
Count the headlights on the highway
Lay me down in sheets of linen
You had a busy day today"
He keeps going with one more part of "The One," which goes like this:
"There are caravans we follow
Drunken nights in dark hotels
When chances breathe between the silence
When sex and love no longer gel"
Spears clearly took charge of this future pop anthem by adding her distinctive voice and those classic tones that make her stand out and that will stay in our heads for a long time. "It's the best thing she's heard in a long time," said someone close to Britney Spears. Yes, the song has a lot of "baby," and those who heard it before it came out said it sounded like Britney Spears's "Trip to Your Heart" (Femme Fatale, 2011), on which Elton John worked. 2021.
And today is not a surprise, because Elton confirmed on his Instagram account on August 8 the official name of the song, along with two emojis that fans of each of them would recognize: a rocket (for Rocket Man) and a rose (for Britney Spears's Project Rose), but he didn't say anything. Then, on August 13, Spears posted fan art of both of them next to the title, a kind of fake single cover, which made the internet move before he
View this post on Instagram
This is Elton's Great Pop Formula
"Hold Me Closer" is a mashup song, just like the already famous "Cold Heart" (PNAU Remix) with Dua Lipa. In it, John pays tribute to his songs "Rocketman" (1972), "Where's the Shoorah?" (1976), "Kiss the Bride" (1983), and "Sacrifice" (1989), using the best parts of each to create his biggest hit. This song has been played more than a billion times.
Britney Spears's turn to use this formula comes at a great time, and what better way to do it than with one of Elton's best songs? Tiny Dancer is ranked 47th on Rolling Stone's list of the 500 best songs of all time. With this new collaboration, the music geniuses promise to reach the top of the charts and every playlist in the world, of course. To keep playing it over and over because it's by Britney, b*tch.
If you are interested, you can also read: Realistic Driving Games, 5movies, MetaZoo, SmiHub, Homewyse, Best Inspirational Movies, Saddest Movies, Black Mirror season 6, Tatiana Maslany, Who is Alicent Hightower, Baki Season 5, Thor, Love and Thunder, Best Sebastian Stan Movies, Daredevil Season 4, Best Ben Affleck Movies, Instastories, Latina Creators on Disney+, Overlord Season 5, Satanic Panic Movie, iOS 16 Beta, 6streams, 8 Nazi Hunters Movies, Streameast, Best Grail Watches, Emerald Chat, 365 Days 3, House of the Dragon, IFVOD, NFL Streaming Sites, Google TV App, Meta Launches, AniMixPlay, and Jilo Virals.