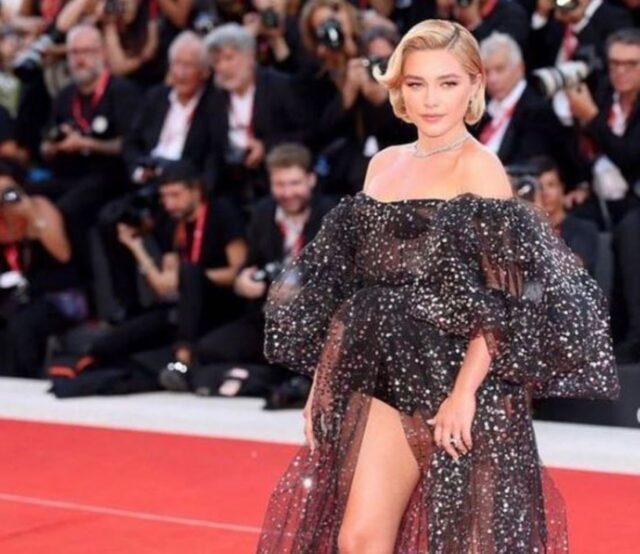 The Wonder is Sebastian Lelio's new movie for Netflix. He also made Disobedience and A Fantastic Woman. Florence Pugh could get another Oscar nomination for her role in this movie.
The movie is based on a book by Emma Donoghue. She also wrote Room, which Brie Larson won an Oscar for. In Room, Larson played a kidnapped mother who does everything she can to protect her son and make him think that the small room they are in is the only place in the world.
The Wonder is another story where something mysterious happens, but this time it has a religious and supernatural twist. Some critics think it's the director's best movie, and Florence Pugh gives another perfect and powerful performance.
The Trailer
The first trailer for the movie takes us to a lonely, old place where Pugh meets a group of men who tell him his new job is to watch a girl who has stopped eating and tell them what he thinks is wrong with her after 15 days.
The scenery is beautiful and mysterious, and it serves as a contrast to a story that gets more and more complicated and has hints of religious fanaticism and superstition, where Pugh seems to be the only one who thinks logically.
When does The Wonder premiere
From November 16 of this year, the movie will only be available on the platform.
What The Wonder is about
Based on Donoghue's book, the story is about an English nurse named Lib Wright (Pugh, who is the only reason Don't Worry Darling is worth watching). She is asked to look into a case that no one can figure out and that goes beyond science and medicine.
Lib has to go to a remote place to meet an Irish girl who says she hasn't eaten in more than four months and has only been eating manna from heaven (which is the food that, according to the bible, God sends to the Jews to survive while in the desert).
Everyone around her thinks it's a miracle, but Liv is sure something strange is going on because no one could go that long without food. This turns into a battle between logic and faith, as some say the girl is a great actress and others are sure it's a sign from God.
Liv doesn't really know what's going on, so she has to figure out what's wrong with the girl and how to help her, even if it goes against what she believes.
The cast
The main character of this story is Florence Pugh, a nurse who has to deal with an unexpected case. She is joined by actors like Niamh Algar (from Ridley Scott's series Raised by Wolves), Ciarán Hinds (who was just in Oscar, Belfast), Tom Burke (Mank and The Souvenir), and the legendary Toby Jones.
Also in it are Elaine Cassidy, David Wilmont, and Josie Walker.
If you are interested, you can also read: Andrew Tate net worth, Jack Ryan Season 3, Riverdale Season 7, Guardians of the Galaxy Christmas Special Cast, Knock at the Cabin, Top Disturbing Movies on HBO Max, Let The Right One In, Mr. Harrigan's Phone Netflix, Alia Bhatt on Dimple Kapadia, Best Thriller Series on Netflix, Google Pixel Buds Pro, The Rings of Power: Elves, Olivia Colman Movies, The Legend of Zelda: Tears of the Kingdom, Kengan Ashura Season 3, iZombie Season 6, Knives Out 2,  Couchtuner,  Openload, The Rings of Power: Who is Theo, Wcoforever,  Andor Star Wars Cast, Vikings Season 7, Movies with Fainting Scenes, TweakDoor, Best Crime Series of the 21st Century, Amazon Prime Release Date September 2022, The Rings of Power Villain,  Dynasty Season 6,  Gramhir,  F2Movies, Elton John and Britney Spears, Realistic Driving Games,  5movies,  MetaZoo,  SmiHub.
Homewyse, Best Inspirational Movies, Saddest Movies, Black Mirror season 6, Tatiana Maslany, Who is Alicent Hightower, Baki Season 5, Thor, Love and Thunder, Best Sebastian Stan Movies, Daredevil Season 4, Best Ben Affleck Movies, Instastories, Latina Creators on Disney+, Overlord Season 5, Satanic Panic Movie, iOS 16 Beta, 6streams, 8 Nazi Hunters Movies, Streameast, Best Grail Watches, Emerald Chat, 365 Days 3, House of the Dragon, IFVOD, NFL Streaming Sites, Google TV App, Meta Launches, AniMixPlay, and Jilo Virals.