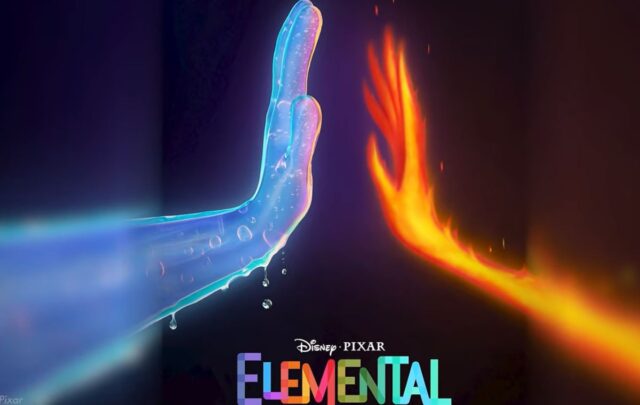 Pixar is already working on his next movie, Elemental.
The 27th movie from Pixar, the studio that made Toy Story, Cars, Luca, and Soul, revealed that its new project is inspired by the elements of air, fire, earth, and water, which give the characters their names. It will be released in theaters in the summer of 2023.
A first look at the movie's art shows that there will be at least two main characters: a woman of fire and a man of water. They live together in a city where people represent themselves through different elements of nature, which shapes their personalities and character.
We don't know much about the voice actors chosen for this movie, but celebrities like Jamie Foxx, Jacob Tremblay, and Tom Hanks have all been in studio movies before, so we can probably expect to see some familiar faces.
Peter Sohn, who worked on The Good Dinosaur and the short Partly Cloud, directed the movie.
The Trailer
In the first trailer, we see Ember and Wade, the main characters. They live in Elemental City, where the people are like the elements fire, water, earth, and air.
Pixar says: The story is about Ember, a tough, funny, and the fierce young woman whose friendship with Wade, a fun, go-with-the-flow boy, makes her question what she thinks she knows about the world they live in. ELEMENTS only comes out in theaters on June 15, 2023. It was directed by Peter Sohn and produced by Denise Ream. Leah Lewis and Mamoudou Athie voice Ember and Wade in the original English version.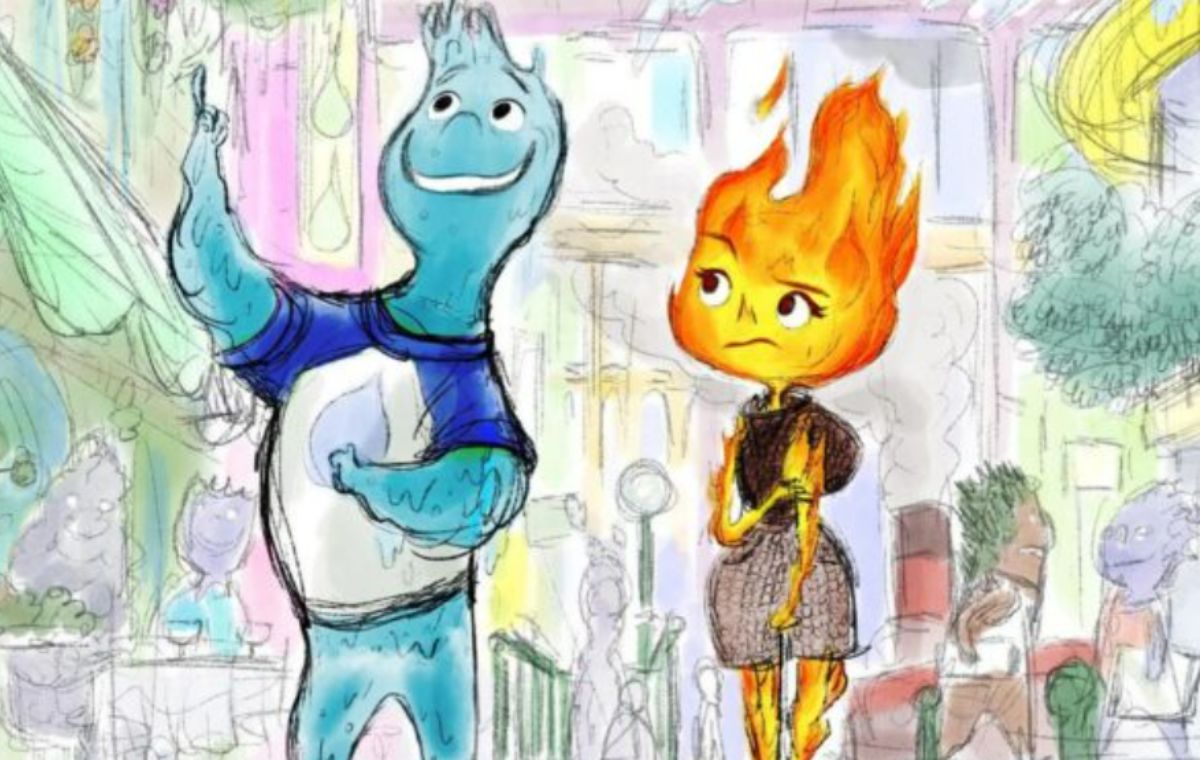 A few months ago, the first image came out. It was a drawing of the two main characters walking through the city together. Here, the elements are not just the people. Water, fire, earth, and wind have also come together with buildings and houses to make a magical and colorful world.
When is Elemental Released?
According to a statement from the studio, Elemental will open in theaters around the world on June 16, 2023. After that, it will only be available on the Disney+ platform for a few weeks.
The Cast of Elemental:
So far, nothing has been said about the actors who could play the characters, and other than the two main characters, we don't know who the other characters are in this story.
What is Elementary about?
The story is about a couple named Ember and Wade. They live in a city where people from fire, water, earth, and air all live together. The first Pixar synopsis says, "The fiery young woman and the laid-back young man are about to find out something fundamental: how much they really have in common." This proves that, like the studio's other movies, we're going to see another existential and human story (Soul, for example, talks about transcendence, death, and the importance of taking advantage of the time we have).
The point of the story is to show that, even though we all look, dress, and act differently, we have more in common than we thought and that, deep down, we all want the same things.
Pixar says that the movie is partly based on Sohn's childhood in New York. The director says, "My parents moved to the United States from Korea in the early 1970s and opened a busy store in the Bronx." "We were one of many families who moved to a new country with hopes and dreams. There were many different cultures, languages, and small, beautiful neighborhoods. That's how I found ELEMENTAL." "Our story is based on the four classic elements: fire, water, earth, and air," says Sohn. "Some things go together well, while others don't. What if these things were real?
Before Elementary comes out, Pixar will show the movie Lightyear, which is about how Buzz Lightyear got his start.
If you are interested
You can also read: Magic Mike 3, Thunderbolts, Altered Carbon Season 3, Best Gerard Butler Movies, Top 3 Places to Visit in India, Reaper 2 Trello, Hasbulla Magomedov Net Worth, The Flash season 9, Enola Holmes 2, Locke and Key Season 4, Amazon Prime November 2022 Schedule, Holding Season 2, Hannah Kepple net worth, Coby Bell net worth, Quiet BPD, PCNOK, Dana Perino Net Worth, The Conjuring 4, Henry Cavill Style, Best Movies on Star+, Andrew Tate net worth, Jack Ryan Season 3, Riverdale Season 7, Guardians of the Galaxy Christmas Special Cast, Knock at the Cabin, Top Disturbing Movies on HBO Max, Let The Right One In, Mr. Harrigan's Phone Netflix, Alia Bhatt on Dimple Kapadia,
Also, you can read
Best Thriller Series on Netflix, Google Pixel Buds Pro, The Rings of Power: Elves, Olivia Colman Movies, The Legend of Zelda: Tears of the Kingdom, Kengan Ashura Season 3, iZombie Season 6, Knives Out 2,  Couchtuner,  Openload, The Rings of Power: Who is Theo, Wcoforever,  Andor Star Wars Cast, Vikings Season 7, Movies with Fainting Scenes, TweakDoor, Best Crime Series of the 21st Century.
Amazon Prime Release Date September 2022, The Rings of Power Villain,  Dynasty Season 6,  Gramhir,  F2Movies, Elton John and Britney Spears, Realistic Driving Games,  5movies,  MetaZoo,  SmiHub. Homewyse, Best Inspirational Movies, Saddest Movies, Black Mirror season 6, Tatiana Maslany, Who is Alicent Hightower, Baki Season 5, Thor, Love and Thunder, Best Sebastian Stan Movies, Daredevil Season 4, Best Ben Affleck Movies, Instastories, Latina Creators on Disney+, Overlord Season 5, Satanic Panic Movie, iOS 16 Beta, 6streams, 8 Nazi Hunters Movies, Streameast, Best Grail Watches, Emerald Chat, 365 Days 3, House of the Dragon, IFVOD, NFL Streaming Sites, Google TV App, Meta Launches, AniMixPlay, and Jilo Virals.